Marvel has decided that some partnerships are not worth doing—and no, we're not talking about another Avengers movie.
The company announced on Friday that it was teaming up with defense contractor Northrup Grumman at Comic-Con. 
While the nature of the collaboration wasn't specified, fans quickly figured out that it likely had something to do with a promotional comic. The comic—which bore the title Avengers, Featuring N.G.E.N. – Start Your N.G.E.N.S!—featured the Avengers teaming up with a team of hi-tech heroes known as N.G.E.N., for Northrup Grumman's Elite Nexus.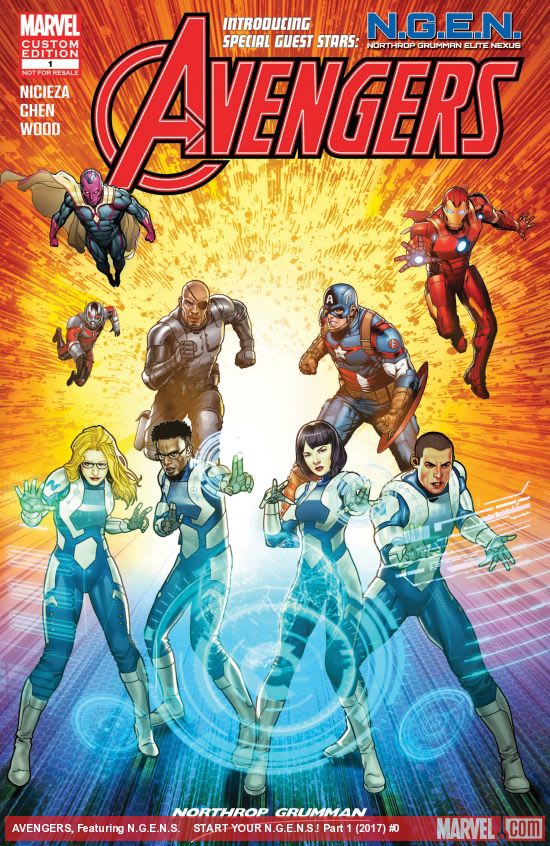 The comic, which contained a co-billed Marvel/NG ad saying that working for a company that makes stealth bombers and ICBMs would "make your dreams come true," was available on Marvel's website.
And then it wasn't.
Within hours of the announcement of the team-up, Marvel made the comic, the ad, and every other artifact of the partnership vanish from their website. Northrop Grumman's Twitter account continued to boast of the partnership for several hours after Marvel canceled everything, but it too has now removed all mention.
Late Friday night, Marvel announced that whatever they had planned at 3 pm was no longer happening.
Shockingly, teaming up with an arms manufacturer less than a week after the largest mass shooting in US history didn't turn out to be such a great move. Who would've thunk?