It's officially the most wonderful time of the year a.k.a. Halloween SZN. Every October, celebrities and muggles alike do their best—or worst—to one up each other in the costume department. A slutty nurse or the dancing Snapchat hot dog ain't gon' cut it this year, bruh. It's time to get creative. (Stumped? Here's a head start.)
Some of the most creative among us are celebrities, who are able to go balls to the wall with their costumes, because money. This year, All Hallows' Eve sadly won't fall on a weekend, so that means they—and we—pretty much get two chances to do it big and do it right. But before we set it off in 2017, let's look back at celebrities who brought their A game in recent years.
Beyoncé and co.
No disrespect to the Carter-Knowles clan as a whole, but Halloween revolves around Beyoncé. Once mama has her costume down, everything else seems to fall into place. Case in point: last year's collective effort, which saw the three generations of Miss Tina Knowles-Lawson, Beyoncé, and baby Blue take on the roles of Salt, Pepa, and Spinderella.
In 2015, Bey, Blue and Jay Z blew the internet away with their Coming to America-themed costumes.
The year before that, it was even more special, as Bey and Blue wore matching Janet and Michael Jackson costumes.
Can you imagine what they're gonna do this year now that the twins have arrived??
Teyana Taylor
Teyana Taylor has been killing this costume shit for years now. Let's rewind: in 2010 and 2011, she pulled off two iconic Martin characters, Sheneneh Jenkins and Bob from Marketing. 
Last year, she stunted on everybody as Joanne the Scammer.
And the year before, she and her husband, Cavs star Iman Shumpert, teamed up for an insane role reversal: Pinky and Lollipop from Friday After Next.
Maybe this year we'll get a cameo from their daughter Junie?
LeBron James
LeBron James, bestower of our president's most accurate nickname, is no stranger to having a good time. So, it's not surprising that he goes all out and all the way in every time Halloween rolls around.
Last year, he was the Playa from the Himalayas himself: Jerome, also from Martin. 
And the previous year, he dressed up as the late, great Prince. He even belted out "Purple Rain," even though he looked a liiiittle more like Little Richard than Prince.
Rihanna
It's been a couple of years since the queen Rihanna has gone in on a Halloween costume, but that doesn't mean she's not more than capable. I mean, come on—have you seen her on a day-to-day basis? Baby girl doesn't play games when it comes to her style and wardrobe, and she has the team to pull it off.
Back in 2014, she dressed up as "Rihphael," one of the Teenage Mutant Ninja Turtles, and she killed it alongside her friends who fleshed out the rest of the reptilian crew.
Happy Hallow wein! #RIHphael pic.twitter.com/mU2fEIZJZ0

— Rihanna (@rihanna) November 1, 2014
Everybody needs to take a break every now and again, so hopefully she's ready to come back better than ever this year. 
Ariana Grande and Mac Miller
Ariana Grande and Mac Miller have been officially booed up since last September. But in an interview with Cosmopolitan, Ariana admitted they've had googly eyes for each other for a minute. "I met him when I was 19," she said. "We have loved and adored and respected each other since the beginning—since before we even met—just because we were fans of each other's talent."
Is that fucking precious, or is that fucking precious? Doesn't matter—I'll show you precious.
If that's too sweet for you, they also fucked the game up when they dressed up in outfits inspired by The Matrix.
Decidedly badass.
Chrissy Teigen
Chrissy Teigen, who entered our lives as a model, is best known these days as the conscience of the internet and a professional clap backer. She also takes Halloween very seriously. In 2015, she did the damn thing and transformed herself into the culinary legend, Guy Fieri. 
But last year, she put all of her energy into making sure her daughter Luna was on point.
Chrissy might have dropped a hint about her costume this year, which she plans on executing with her husband, John Legend.
I found our Halloween costume @johnlegend pic.twitter.com/gg2dPjcA8b

— christine teigen (@chrissyteigen) September 20, 2017
Fingers crossed we'll see the whole family put it down as a unit this year.
Kanye and Kim Kardashian West
Kim and Kanye have had a couple of cute moments together for Halloween. In 2012, the year they started dating, they stepped out in two different costume pairings. The weekend before Halloween, they were a mermaid and a sailor.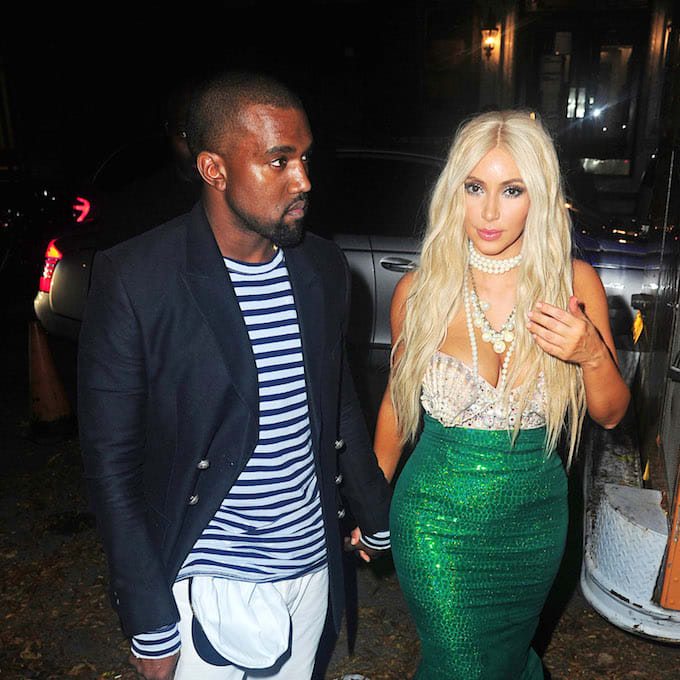 Then, on actual Halloween night, they decided to be Batman and Catwoman.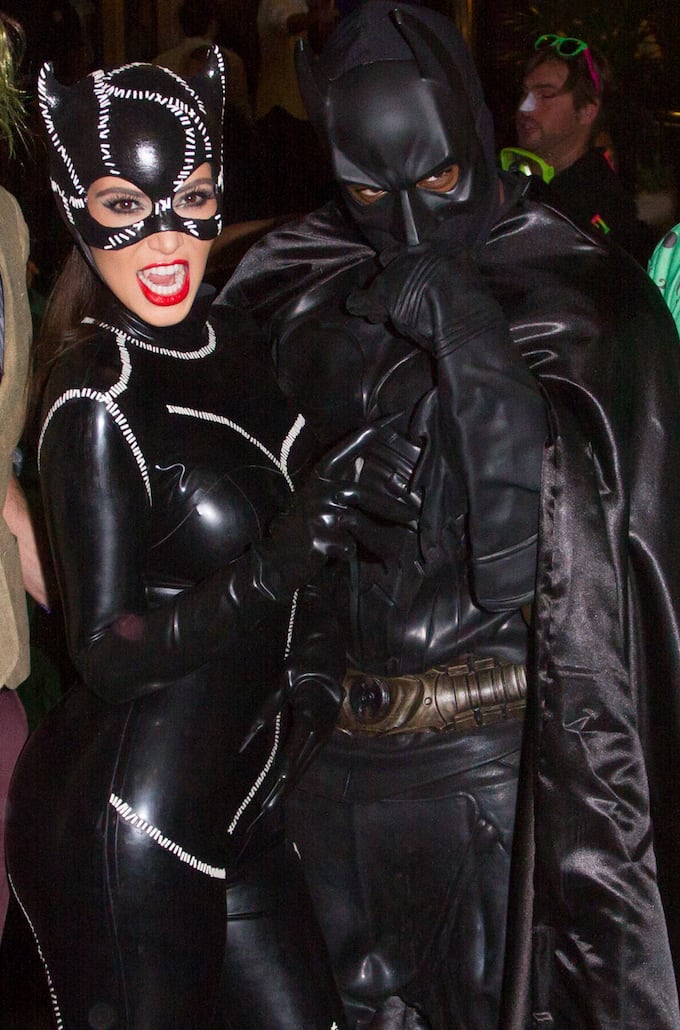 While neither of the ideas were particularly original, they were still well-executed because—again—money. After a five-year hiatus, one can only hope that the Wests will deliver this year.
Neil Patrick Harris
Known professionally for his over-the-top theatrics, Harris applies that same energy to Halloween. Harris, his husband, David Burtka, and their two kids have been bringing it every year.
In 2013, they held it down for Star Wars.
And last year, they paid tribute to the film world by dressing up as some of the most revered (but sliiightly overrated) actors and actresses of our lifetime, including Marilyn Monroe and James Dean.  
Heidi Klum
What can really be said about the GOAT Heidi Klum? She's gone above and beyond with her custom fits, year after year, for a decade and a half (that we're aware of). And she never fucks around. In 2013, she was a very convincing old lady.
In 2015, she was Jessica Rabbit from Who Framed Roger Rabbit, and it was a terrifying rendering of the originally sexy cartoon character.
And last year, she went the less scary route and just rolled up with a bunch of Heidi clones.
'Tis the season to be who TF you wanna be. Even if it's just a bunch of yous.