The new adaptation of Stephen King's It may have scared a lot of viewers into hiding this weekend, but it didn't stop people from continuing to flock to the box office. Numbers from the gate are in, and It just broke several major box office records during its opening weekend at the box office.
Coming in with a reported $117 million opening, It is officially the biggest September opening of all-time, and the Andy Muschietti directed film took that honor by a significant margin. The biggest September opening prior to It kicking in the door came from 2015's Hotel Transylvania 2, which brought in just $48.5 million during its first weekend in theaters.
This level of success puts It in some pretty elite company for 2017, pushing the tale of Pennywise the Dancing Clown into the same territory as comic book blockbusters. It had the third-best weekend of any movie this year, trailing only Guardians of the Galaxy Vol. 2 and Beauty and the Beast for top honors, finishing ahead of major success stories like Spider-Man: Homecoming and Wonder Woman.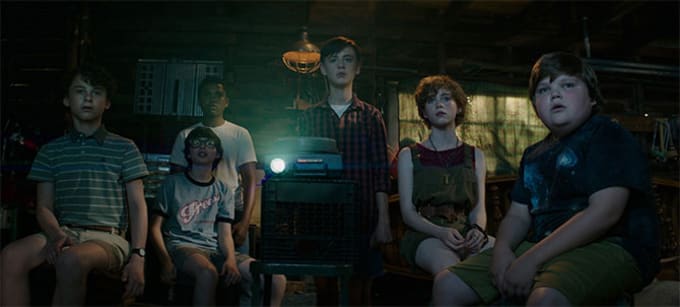 It also broke the all-time record for biggest opening weekend by a horror or supernatural movie, and again did so by an almost comical margin. The previous bar was set by 2011's Paranormal Activity 3, which opened to $52.6 million, bringing in less than half of the take brought in by It.
These achievements are particularly outstanding considering the context of the weekend itself. Just one week prior, Hollywood had its worst Labor Day Weekend since 1998, and the film industry was on course to have its worst summer since at least 2006. It also had to deal with a literal force of nature: Hurricane Irma forced a lot of Florida and Georgia residents to huddle up inside this weekend, potentially limiting the movie's audience by as much as five percent.
That dent was enough to stop It from surpassing Deadpool, which maintains its status as the biggest R-rated movie ever. Were it not for Irma, perhaps It would have had a chance to surpass the $132.4 million weekend Deadpool opened with in 2016, but as it stands, its still a tremendous success story.
Only time will tell if It can maintain staying power at the box office—horror movies don't tend to have the same staying power as your typical blockbuster titles—though it has already far exceeded expectations no matter what comes next.