Are scared of clowns? If you are of a certain age, I wouldn't be surprised if this GIF (or one like it) from Stephen King's It has appeared on your Twitter timeline and freaked you tf out. The fear of clowns (or coulrophobia) is a thing, and dominated the news cycle for a huge part of 2016. That said, New Line Cinema's 2017 remake of It is set to hit theaters on September 8, and we're scared shitless.
One of the most interesting things about this new incarnation of It is how it'll be received; it has a rich history in the mainstream that spans three decades, and comes from the horror masterscribe Stephen King himself. It has huge shoes to fill, but for those of you who don't know about its history, we've got a complete breakdown of It in all of its incarnations.
It started out as a Stephen King novel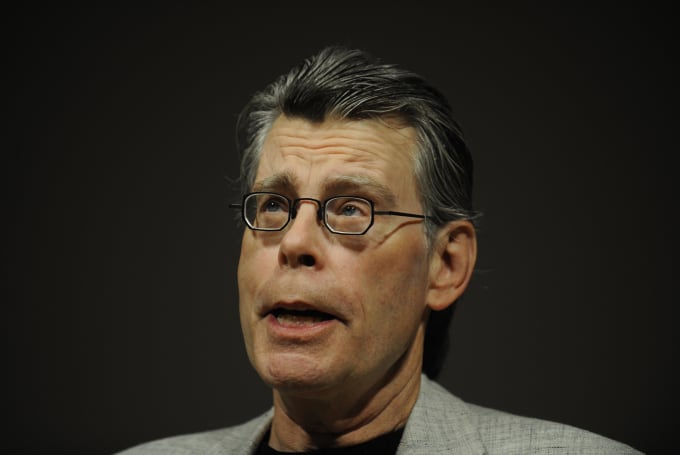 Stephen King's work appears to be easily adaptable; just look at the number of TV and movie projects that have come from his material. One of his most iconic is 1986's It, which looks at a squad of kids who did battle with an entity they call "It" that mostly takes the form of an evil clown who calls himself Pennywise the Dancing Clown (or Mr. Bob Gray). The action takes place both in the late 1950s and the mid-1980s, with the squad (who are dubbed the "Losers Club") battling It in the sewers. It/Pennywise preyed mostly on the fears of children, who he'd then hunt and eat, and for some reason, the adults in the town of Derry (which is a prominent "city" in a number of King's writings) not even realize what's truly going on.
Pennywise helped build the "evil clown" trope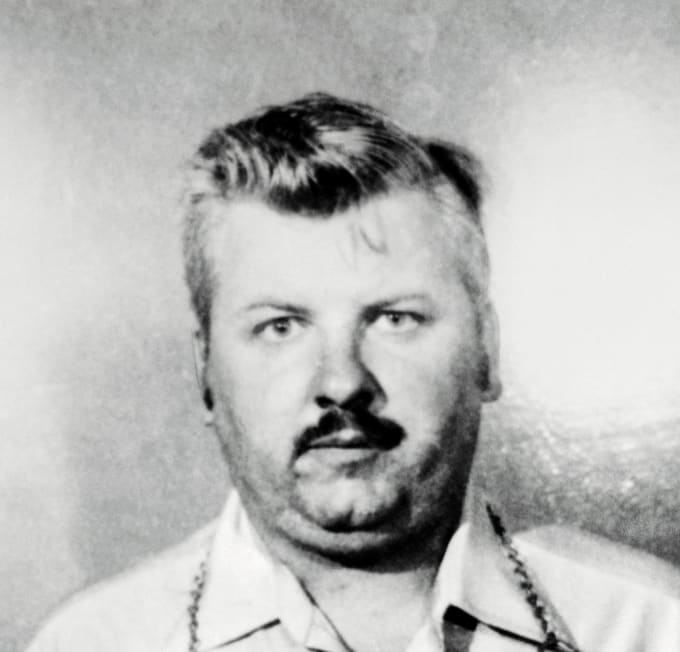 While you won't find Stephen King saying that Pennywise was modeled after serial killer John Wayne Gacy, it's hard to dismiss the similarities between Pennywise and Gacy, who was known as "Pogo the Clown" or "The Clown Killer." In December of 1978, Gacy confessed to murdering 25-30 people (mostly young men). He ended up being convicted for 33 murders and was executed in 1994.
One of the reasons people (try to) tie Gacy's horrific crimes to King's character is that 27 of these bodies were found buried under Gacy's house, as well as being found in rivers. Many feel that this is where the iconic scene of Pennywise luring Georgie into the storm drain as being King's way of turning Gacy's IRL insanity into a frightening character.
Truth be told, King's Pennywise was reportedly a huge part of popularizing the "evil clown" trope that grew in the '80s, and was born again in 2016 with the onslaught of "creepy clown" talk, which Stephen King is NOT here for.
It was turned into a successful ABC miniseries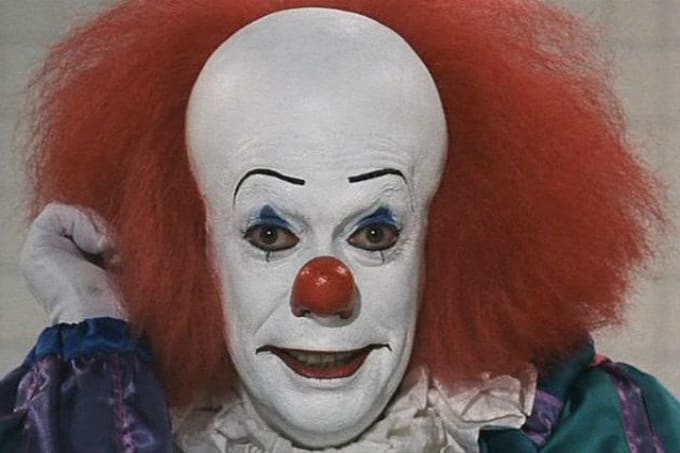 In 1990, ABC aired the It miniseries, which somehow took the 1,138-page novel and turned it into two two-hour TV movies. Featured cast members included John Ritter, Seth Green, and Tim Curry, who turned in a memorable performance as Pennywise the Dancing Clown.
Truth be told, Curry's Pennywise was the best part about the film. His facials and creepy clown mayhem trumped the dated effects and run time (which is astonishing, when you consider that the miniseries was initially set to be eight-to-ten hours).
While it only holds a 62% rating on Rotten Tomatoes, Stephen King's It scored huge ratings for ABC to the tune of 17.5 million homes watching the first part alone.
Bill Skarsgård wasn't the It first remake's first Pennywise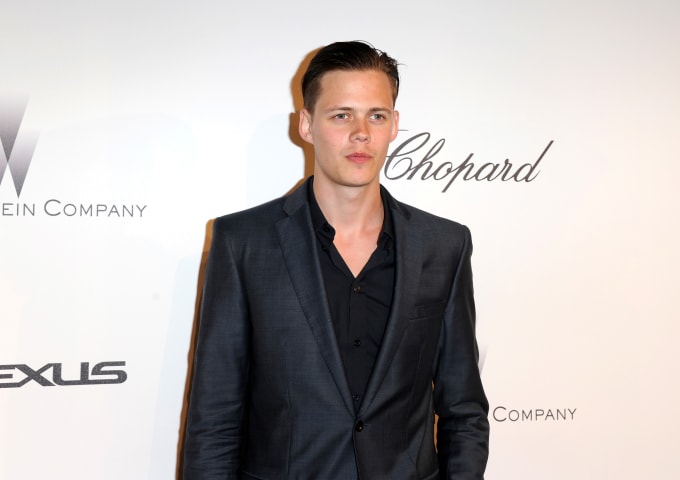 No, we're not talking about Tim Curry's classic take on Pennywise from the 1990 It miniseries; English actor Will Poulter was initially cast in the role. Poulter told us in early 2016 that he "was cued to start shooting and Cary Fukunaga was set to direct. The situation has changed, and I don't know quite exactly what that means for me in this moment." According to It director Andrés Muschietti, it sounds like once Fukunaga left, things started to change for Poulter regarding the role. "We talked a little bit about it," Muschetti told Deadline, "the idea of making the movie even though that Cary wasn't there. Will basically expressed a feeling that he had slowly disengaged from playing that character, that was so dark and terrifying. It was a personal decision I respected, but I was eager and willing to find my own Pennywise and that's what we did."
While Poulter ultimately had the "balance" that Muschetti was looking for in Pennywise, it appears that Skarsgård ended up giving the performance he needed. Judging by the trailers we've seen (and the positive feedback), it sounds like Skarsgård nailed it.
That's right, the It remake was originally a Cary Fukunaga project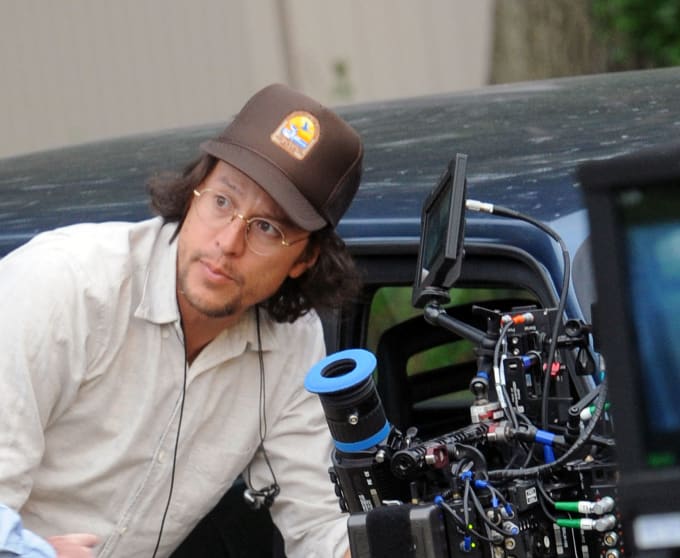 The process of bringing It to the silver screen took something like nine years, though. After Warner Bros. bought the rights to the film back in 2009, it took three years before the project gained steam with Cary Fukunaga (Beasts of No Nation, season one of True Detective) was on board. It was during this timeframe that It was due to be a two-part film: the first half would be more of a "coming of age" story with the second part having the kids grown-up.
While the project was gestating, it wasn't until 2015 that Will Poulter's name was floated as Fukunaga's choice for Pennywise, but in May of 2015, it was announced that Fukunaga left the project. The Wrap reported that Fukunaga "repeatedly clashed with the studio and did not want to compromise his artistic vision in the wake of budget cuts that were recently demanded by New Line, which greenlit the first film at $30 million."
Fukunaga spoke with Variety, and said that he "was trying to make an unconventional horror film. It didn't fit into the algorithm of what they knew they could spend and make money back on based on not offending their standard genre audience.
"It was the creative that we were really battling," Fukunaga continued. "It was two movies. They didn't care about that. In the first movie, what I was trying to do was an elevated horror film with actual characters. They didn't want any characters. They wanted archetypes and scares. I wrote the script. They wanted me to make a much more inoffensive, conventional script. But I don't think you can do proper Stephen King and make it inoffensive."
For those keeping score, New Line did make It (aka It Part 1: Losers Club) for ~$35 to $45 million with Andrés Muschietti, who was added to the project in July of 2015. Poulter eventually left due to scheduling conflicts, and Skarsgård was in. For all intents and purposes, it feels like Muschietti crafted the film New Line was working towards, which is equal parts Stranger Things and Stand By Me. With an R rating.
Ultimately, it has to come down to what the creator Stephen King thinks, right? If you have an concerns about what New Line has taken eight years to bring to theaters, don't even trip: Stephen King was quoted back in March as saying everyone "should stop worrying about it as the producers have done a wonderful job with the production." For the man who crafted the novel that helped bring the creepy clown trope to the mainstream to give it his approval, you should feel safe in knowing that It will be lit.