We finally got a proper look at American Horror Story: Cult on Tuesday. The new trailer, which follows weeks of teases centered around buzzing bees and creeping clowns, thrusts viewers back into the real-life horror of Nov. 8, 2016—election night. Characters played by returning AHS stars Sarah Paulson and Evan Peters make their reactions to the night's results immediately known. 
Speaking with the Hollywood Reporter, series co-creator Ryan Murphy said the seventh season of his hit FX anthology series is about "illuminating and highlighting" people without a voice in the nation's current climate. According to Murphy, Cult focuses on those who are "ignored by the current administration and who are afraid and feel terrorized that their lives are going to be taken away."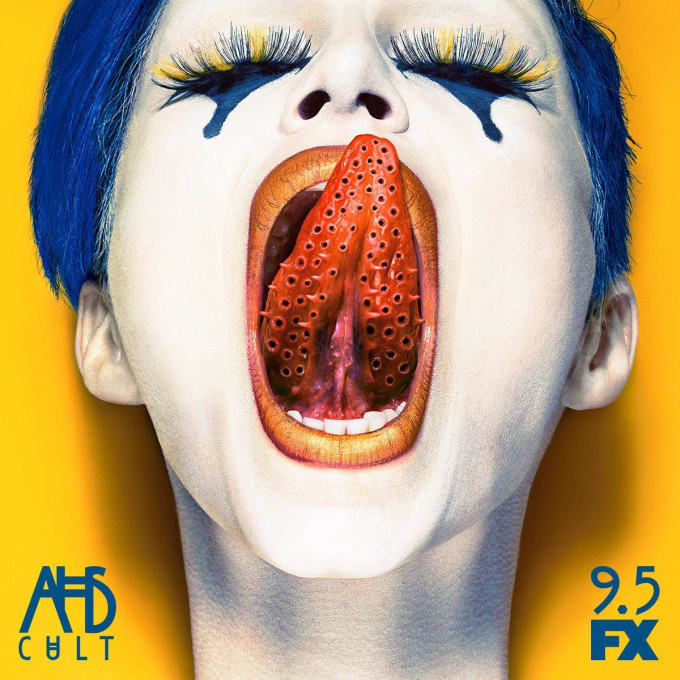 FX released the new season's opening credits on Monday, showing unknown characters wearing Clinton and Trump masks. However, no actors will be portraying Clinton or the neo-Nazi-sympathizer-in-chief in the series.
American Horror Story: Cult also stars Emma Roberts, Chaz Bono, Cheyenne Jackson, Adina Porter, Lena Dunham, Billy Eichner, and Billie Lourd. Catch "Election Night," the premiere episode, on FX Sept. 5. 
Fans have at least two more years of American horror to come after Cult wraps, as FX renewed Murphy's smash show in January for seasons eight and nine. The second and third installments of Murphy's other hit property, American Crime Story, are also in the pipeline.