A convoy of idiots really thought they had busted Kim Kardashian flaunting cocaine on Snapchat earlier this week. If the perceived "lines" in question had been cocaine, then they would have gone down as some of (if not the) worst rails in coke history. Seriously. Look at those lines: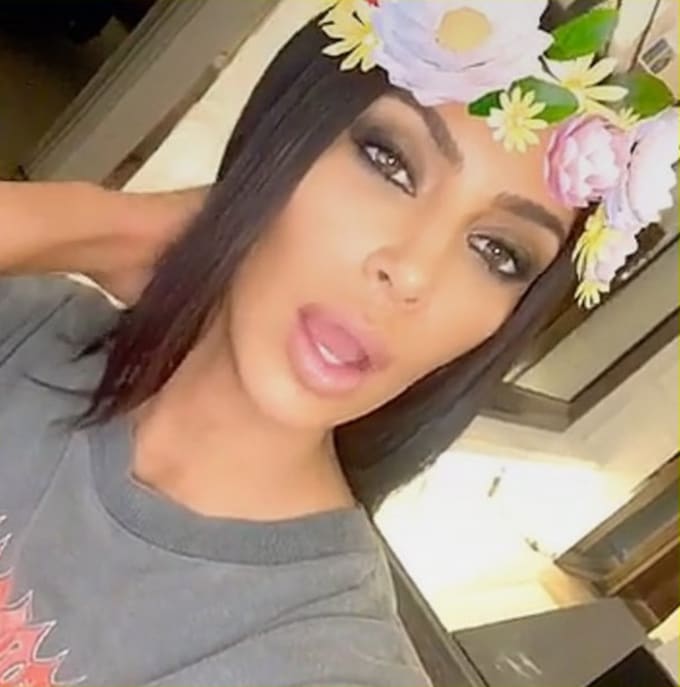 A rich person would never disrespect cocaine like that. Still, idiots descended upon the image and birthed a massive coke rumor, almost as though actual news wasn't happening that day. Kardashian promptly addressed the rumors on Twitter, initially proposing sugar as the culprit. Though sugar is arguably a drug all its own, it's definitely not cocaine.
But further investigation has revealed that sugar actually had nothing to do with this nonevent. "OMG you guys!!!" Kardashian said Tuesday. "Check my snap chats or insta stories I'm crying!!! That was not candy on my table! The table was marble this whole time! [sic]"
In a Snapchat video, Kardashian pointed out the marble table in question. "I did think that it was our pixie sticks," Kardashian said in the clip, showing off a recent candy purchase. "But after all that, this table in the background is a marble table, you guys...So come on. I don't play like that. Come on."
Anyway, these are coke lines: