This week, Netflix announced the Aug. 25, 2017 release date of Death Note, an original film that's seemingly been sitting in development limbo for years. The movie asks one simple question: "What if you had the power to decide whavoho lives and who dies?" Check out the first teaser.
Since it dropped, a number of questions have come up, ranging from "what the f*ck is a Death Note?" to "why does Hollywood stay whitewashing?" If you are asking the former, don't worry; here's a quick guide to what the f*ck Death Note is, why you might want to care, and where Lakeith Stanfield fits into all of this.
'Death Note' is about a guy who can kill anyone with a notebook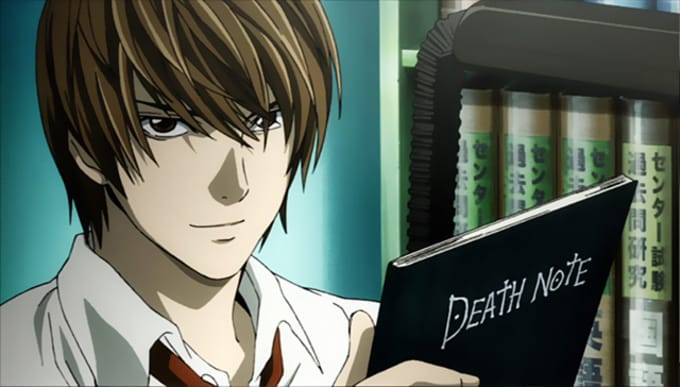 Making its debut in December of 2003, Death Note was a Japanese manga series about a high school student named Light Yagami who inherits a supernatural notebook that gives whoever possesses it the ability to kill anyone, as long as they know their intended victim's name and face. Light gets the book from a Shinigami ("god of death" or "death spirit" in Japanese religion and culture) named Ryuk and plans on becoming a "god" himself, cleansing the world of evil with his newfound power.
Being that he can wreak havoc without a trace of culpability going back to him, it sounds like the perfect crime...until a famous detective known as L starts getting suspicious after a rash of deaths hit the area, and tries to get down to the bottom of the Kira ("killer") behind the deaths.
This won't be the first live-action adaptation of 'Death Note'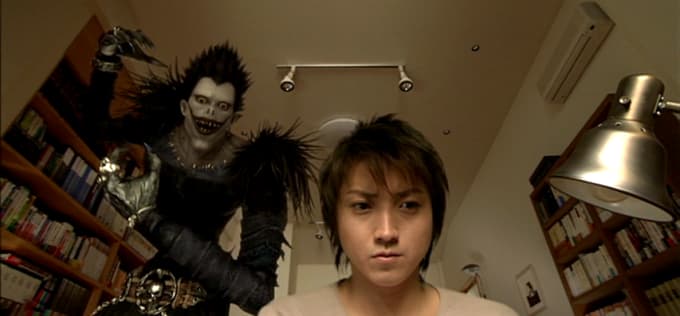 While the manga's run ended in 2008, Death Note's popularity was only just beginning. The Death Note anime series ran from October of 2006 to June of 2007, and made one truly unique move. While the anime was still airing in Japan, it was licensed for "Download to Own" and "Download to Rent" in North America, making it the first time a well-known anime was made available in North America while still airing in Japan.
It not only spawned a number of soundtracks and novels, but there was an entire live-action film series that kicked off in 2006. There were three movies (Death Note, Death Note 2: The Last Name, and Death Note: Light Up the New World) and even a spin-off, L: Change the World.
Hollywood's been after a live-action reboot of Death Note for some time. It's rumored that in 2007, over ten film companies were trying to get it made, and in 2009, it was reported that Warner Bros. won the rights to make the film, with Shane Black (Iron Man 3, Kiss Kiss Bang Bang) set to direct. Black is said to have not been happy with the changes Warner wanted (which included removing the Shingami aspect entirely), and the movie was in limbo ever since. That is until 2015.
The film is directed by acclaimed horror director Adam Wingard
If the name Adam Wingard isn't that familiar to you, some of his more recent work should be. His 2011 film You're Next is a banger in the horror community; he was also behind 2014's The Guest and 2016's Blair Witch. When he signed on, the cast really rounded out. In 2015, Nat Wolff (who got his start in the Nickelodeon series The Naked Brothers Band) was cast as Light, and Margaret Qualley (The Leftovers) joined. 
In April of 2016, it was announced that Warner Bros. was dropping the movie. Netflix jumped right in to snatch it up, with Lakeith Stanfield (Atlanta, Get Out) ultimately winning the role of the detective L. They ended up finishing the project and unleashing the teaser on the world on March 22, 2017, gaining four million views in a 24-hour span.
People are pissed at Netflix's whitewashing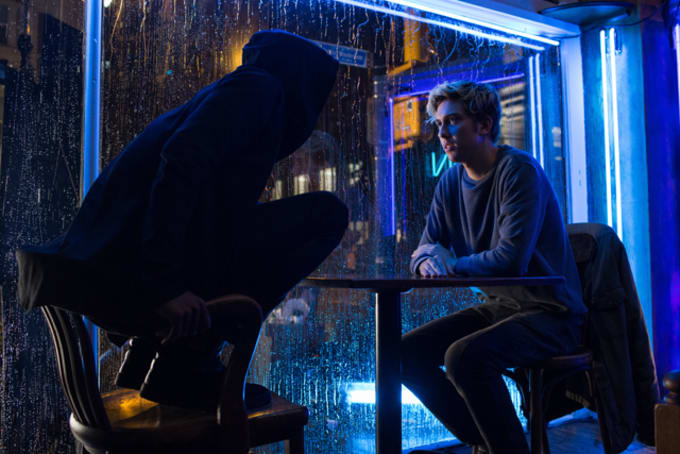 Four million views sounds great, but in the wake of the whitewashing controversies surrounding Netflix's Iron Fist series, Ghost In The Shell, and The Great Wall (among others), fans of the Death Note series have been all kinds of vocal about the first teaser.
@netflix It's not hard to go out and find aspiring Asian actors/actress for #deathnote. IS THE TEMPTATION TO WHITEWASH THAT STRONG?!

— Daft Drunk (@WhittySometimes) March 22, 2017
Ok @netflix! Whitewashing #DeathNote isn't bad enough but then you have to change is name from Light YAGAMI to Light TURNER?!?!?!?

— kaela (@persikviski) March 22, 2017
While some people clapped back that "it's OK casting because the show has been relocated to Seattle," one Twitter user has a perfect retort.
Y'all really gon scream "But it's AMERICAN!" in defense to Netflix's Death Note?
Y'all DO know "American" aint synonymous with whyt, right?

— /rā•vē•rā/ (@raveyrai) March 22, 2017
One person who caught some of the whitewashing flack isn't even white. Lakeith Stanfield, who has no problem tweeting (and deleting) his opinions, reportedly made sure he noted that he was "Currently blackwashin sh*t."
Ultimately, this is just another instance in a long line of missed opportunities by Hollywood to highlight diversity. Sure, moving the locale from Japan to Washington might warrant some changes, but it's getting harder and harder for us to believe that executives could be that clueless. If you're going to find inspiration (and, in turn, monetization) from outside of the United States, you should damn sure find a way to big up those you're snagging the ideas from.
Death Note hits Netflix on August 25, 2017.