The date was March 24, 1997. Bill Clinton was president, "Can't Nobody Hold Me Down" by Puff Daddy & Mase was the number one song in the country, and the 69th annual Academy Awards were well under way.
Approximately 40 million people tuned in to watch as Billy Crystal hosted the Oscars for the fifth time. Big winners from the night included Saul Zaentz's The English Patient and The Coen Brothers' Fargo. But what's really worth remembering are all the ridiculously '90s fashionz on the red carpet and the juicy celeb gossip circulating. So, without further ado, here's what the Oscars red carpet looked like 20 years ago. 
Will Smith & Jada Pinkett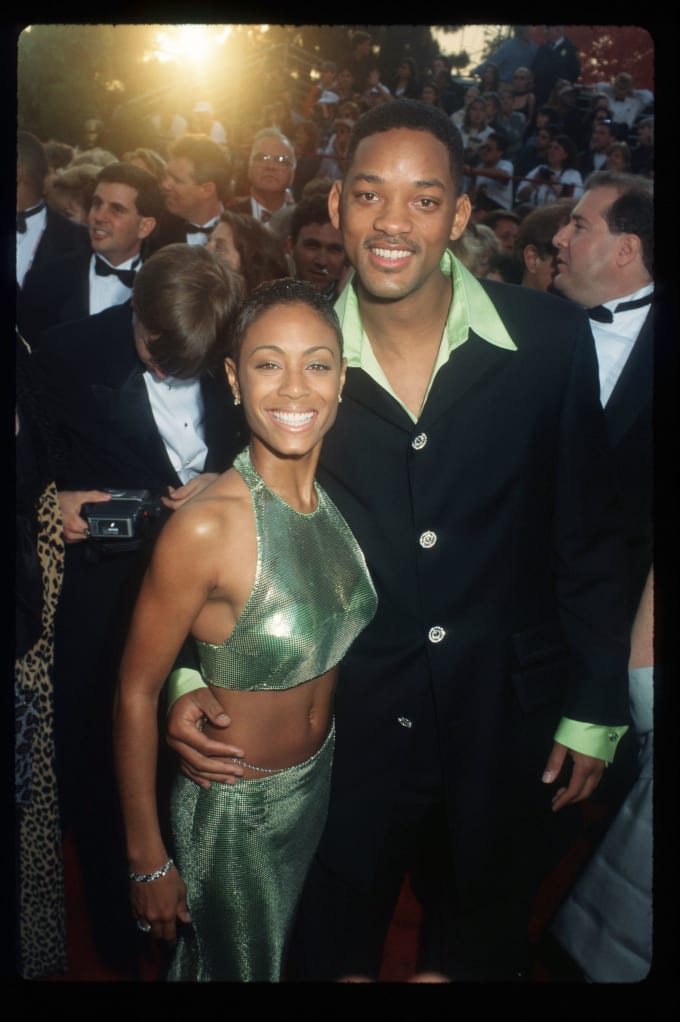 Hot piece of '97 gossip: Will & Jada were just boyfriend and girlfriend when they had date night at the Oscars! Obviously their agreement to both wear shiny green showed their depths of commitment and they tied the knot nine months later on New Year's Eve. It being 1997 and all, Smith made sure to jump onstage at his wedding reception to perform "Gettin' Jiggy With It" with his son.
Nicole Kidman & Tom Cruise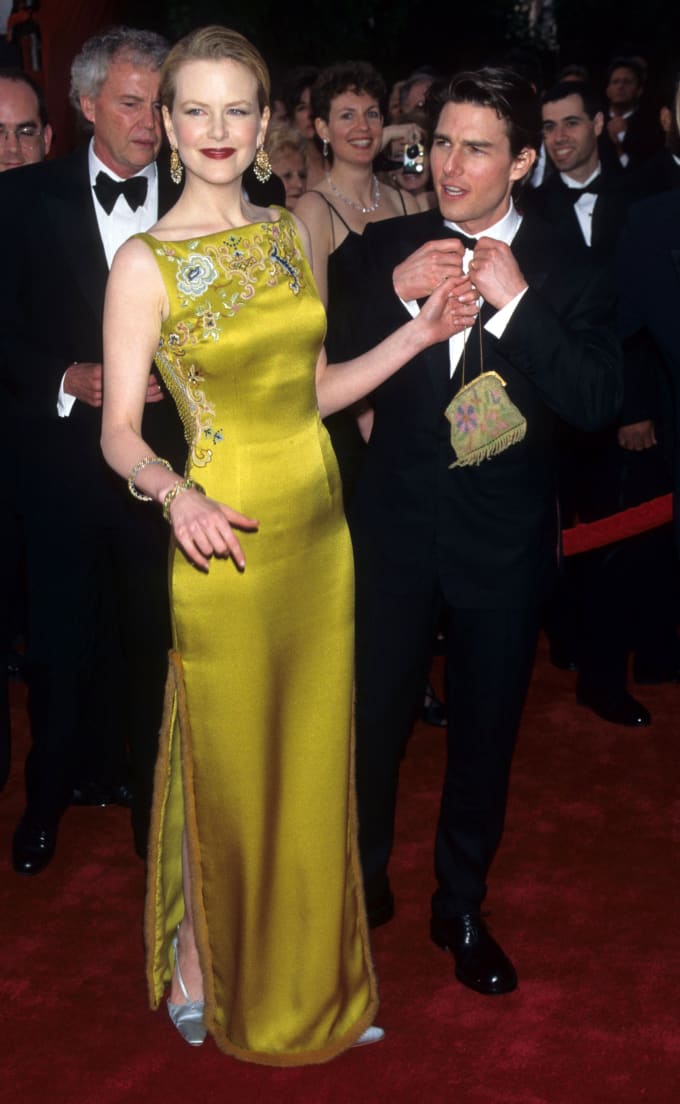 Hot piece of '97 gossip: Joan Rivers allegedly made puking sounds at the sight of Kidman's Dior dress. (Pour one out for Joan). 
Cuba Gooding Jr.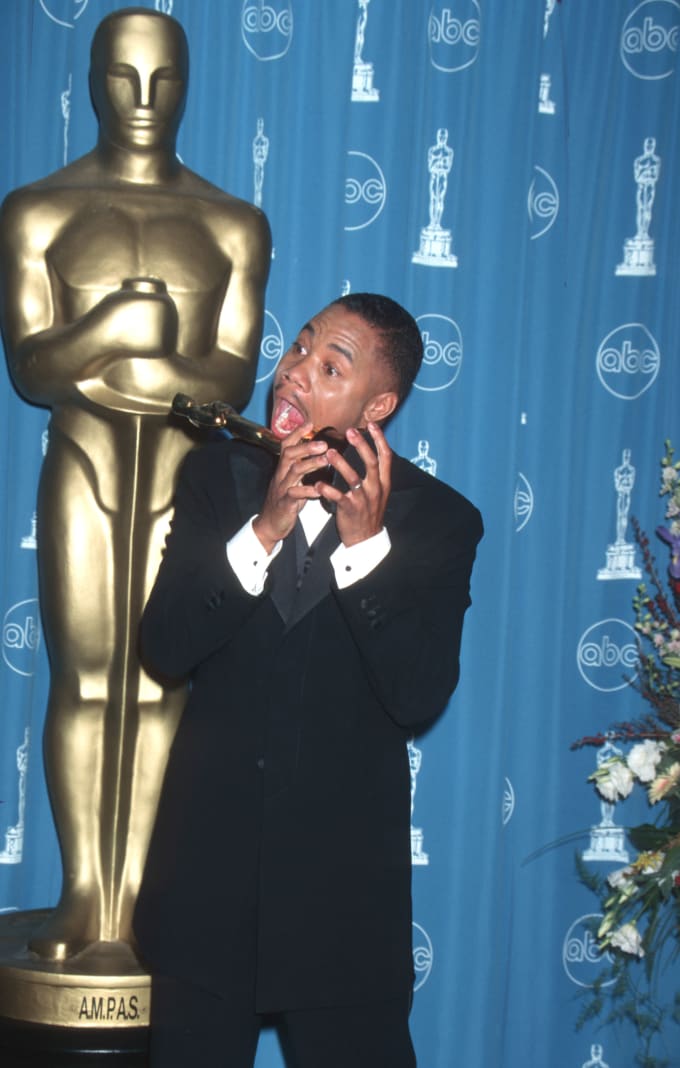 Hot piece of '97 gossip: Academy Award producers were apparently pleased with Gooding's memorably impassioned acceptance speech for Best Supporting Actor (Jerry McGuire) Behind the scenes, a lighting director could be heard shouting "What a fucking opening!" Glad things with Cuba haven't changed that much in 20 years. 
Claire Danes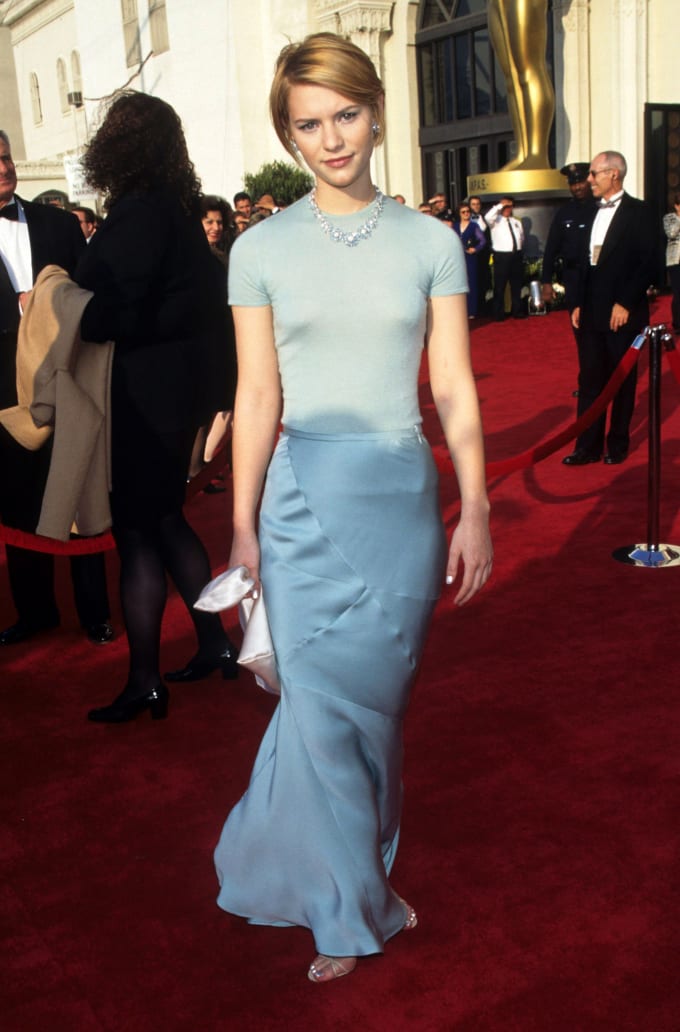 Hot piece of '97 gossip: At the Oscars after-parties, Danes drank alongside Winona Ryder and apparently sidled up to Gabriel Byrne.
Salma Hayek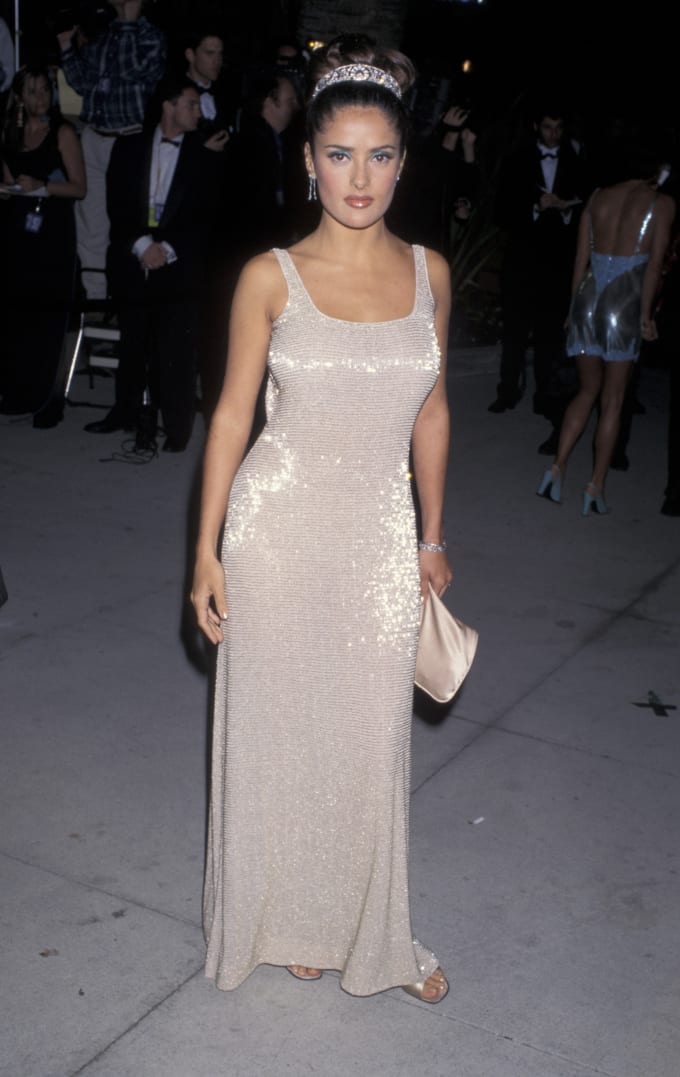 Hot piece of '97 gossip: Salma Hayek had a rumored beef with Jennifer Lopez, as the two both vied for the lead roles in Selena and Frida. At an Oscars after-party, she told the Daily News the rivalry was fictitious, but she did add that the two were not friends. Salma! 
Jennifer Lopez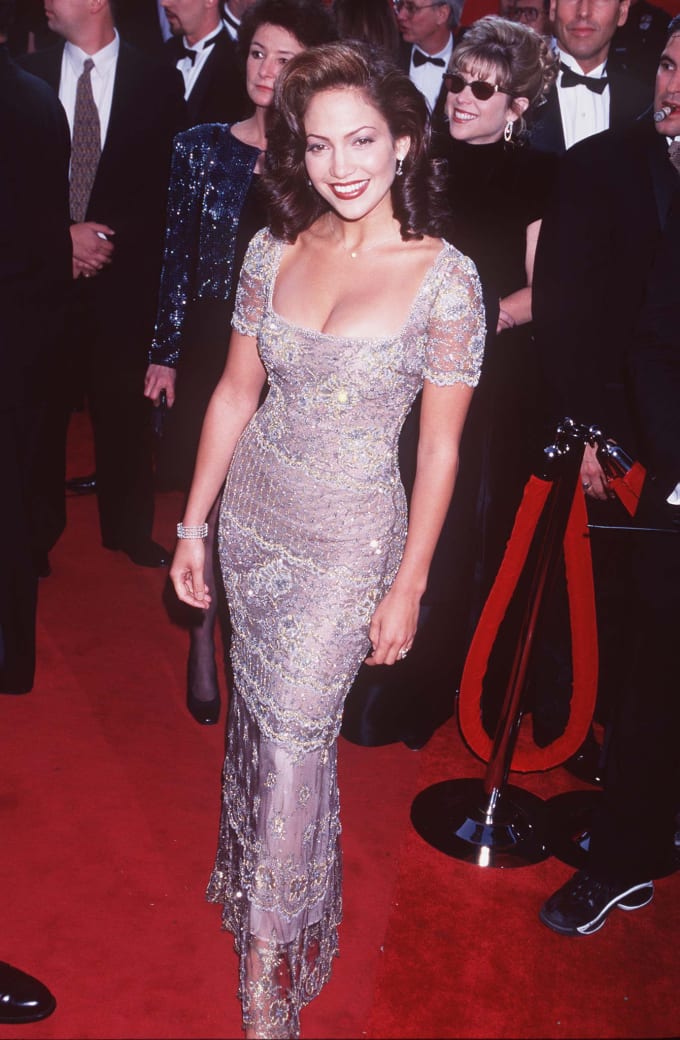 Hot piece of '97 gossip: see aforementioned Salma feud. 
Jenna McCarthy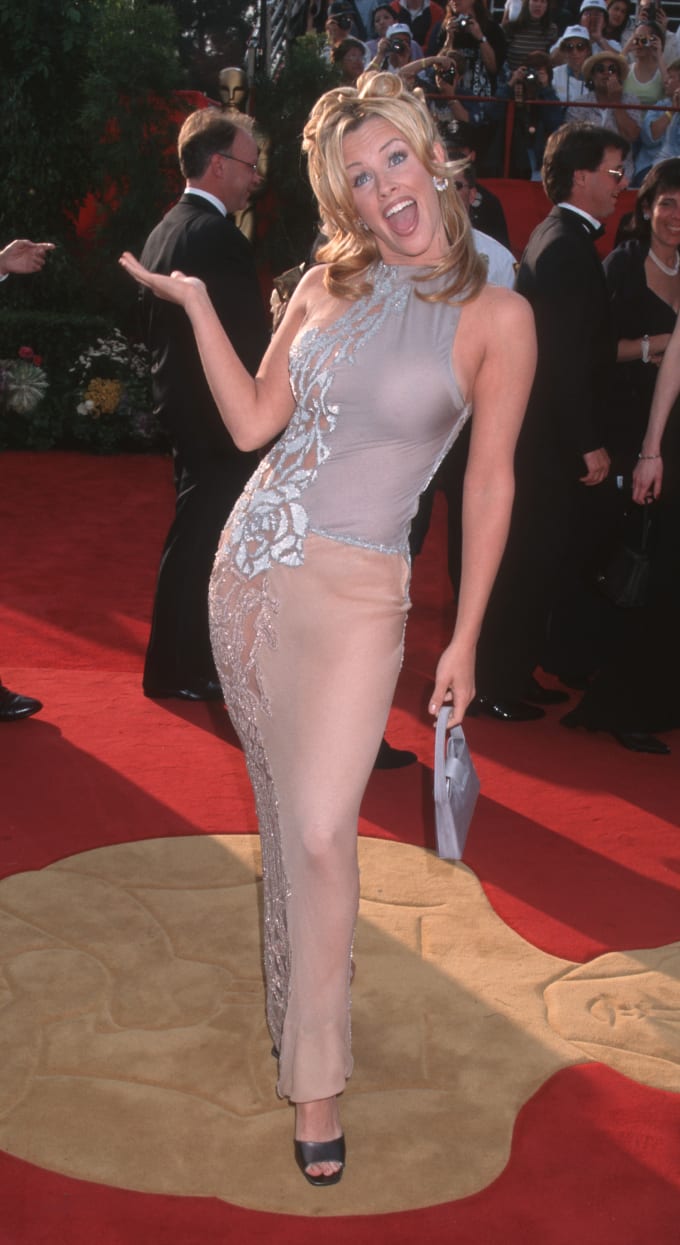 Hot piece of '97 gossip: Apparently the Playmate and MTV star had her dress on backwards. "I was wondering why it was so tight in the boobs," she later told the New York Post. "I didn't realize I was wearing it backwards till Valentino came up to me at the Vanity Fair party and said, 'Darling, you're wearing my dress backwards.'"
Chris Farley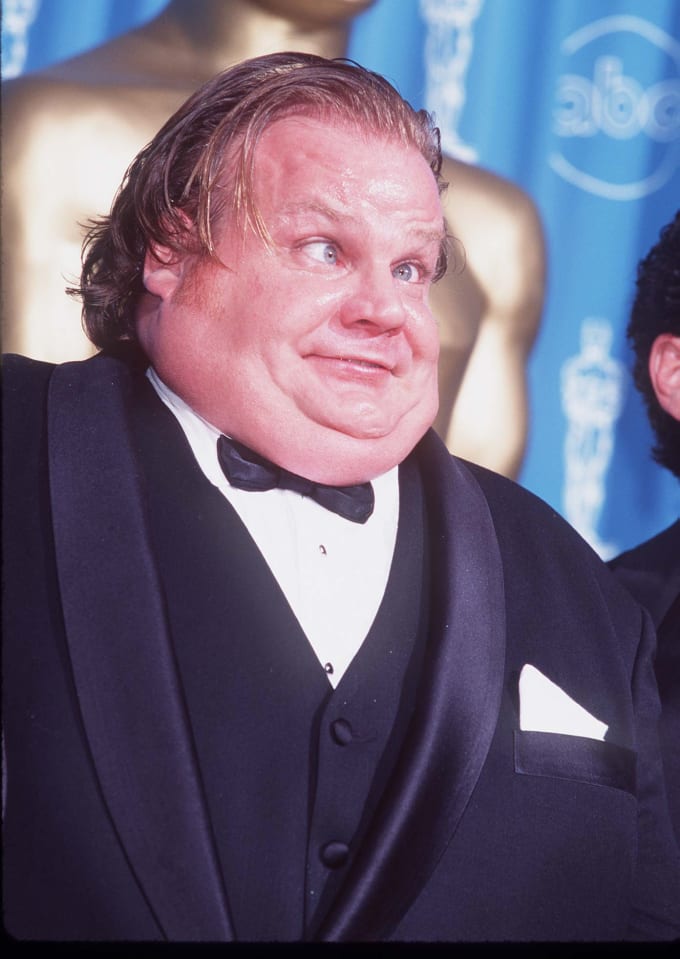 Hot piece of '97 gossip: At the Oscars, the SNL comic apparently had an unfortunate interaction with Hustler magazine mogul. Larry Flynt "He said, 'It's good to see somebody make it that didn't make it all the way through puberty,'" Farley told Rolling Stone. "And I'm like, 'Well, fuck you, asshole!'"
Ah, simpler times.