On Saturday afternoon, Complex News' Nadeska Alexis hosted a panel at ComplexCon with Jordyn Woods (Kylie Jenner's BFF) and a few Instagram stars, including Emily Sears, Lindsey Pelas, and Julia Kelly. The group gathered in the Grand Ballroom at the Convention Centre in Long Beach to talk about how they've used Instagram and other social media platforms to leverage themselves, build their brand, and make money. 
All the women agreed that when they started these social media accounts—Vine, Instagram, Twitter, and Snapchat—they had no idea it'd be the start of a business. "I just thought it was fun at first," said Emily Sears. Woods added that she didn't realize there was money to be made until she noticed people putting their emails on their bios and her friends were making money from their posts. And there's a lot of money to be made, she said.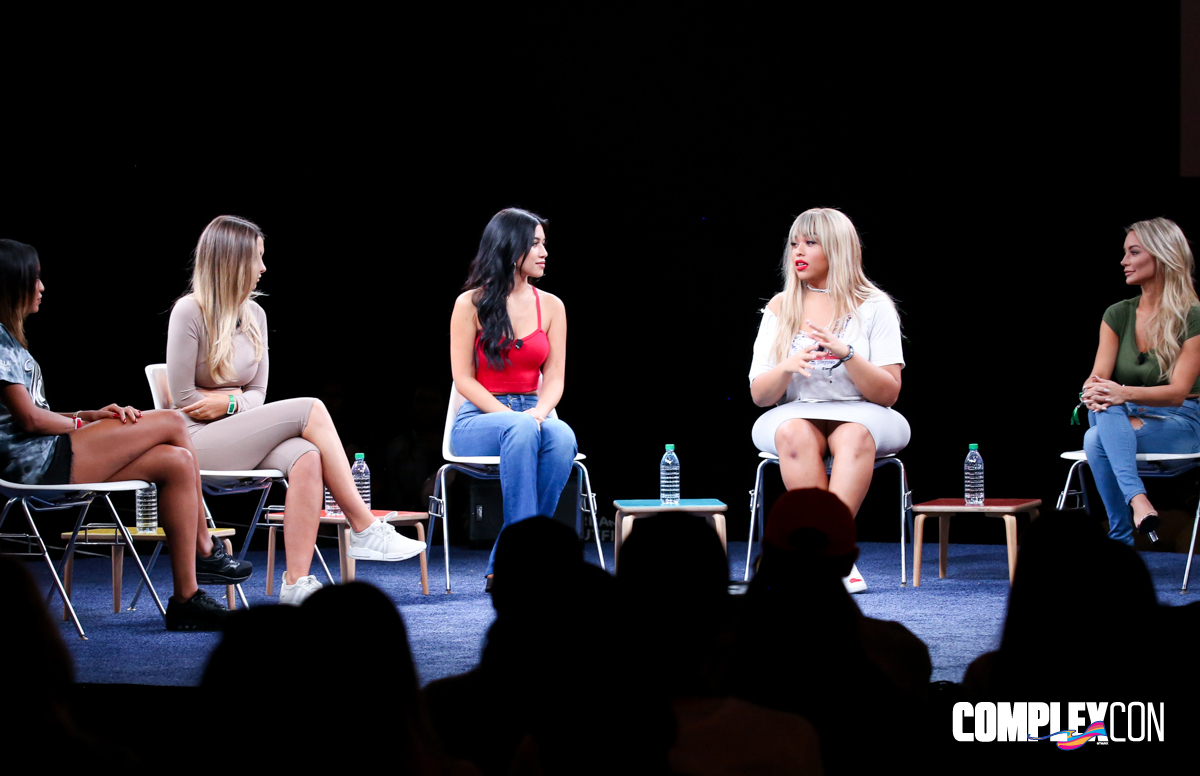 Near the end of the panel, the women gave the audience advice on how to build their following. They stressed the importance of quality and authenticity. "It's about being comfortable in who you are and owning it," Kelly said. Sears added that you have to have boundaries and think long-term. She refuses to post anything drug-related. 
All in all, despite their huge followings, Woods, Kelly, Sears, and Pelas all want to be known for more than their Internet fame. They talked about modeling more and getting into acting. "Social media is a funny thing to me," said Woods. "It's almost like a game. You're not famous but people know you through social media. Some people allow social media to dictate their lives but one day Instagram might disappear and then what? I look at social media as a way to brand yourself but it's not everything."