From the Kardashians to Chrissy Teigen and Gigi Hadid, celebrities are using Snapchat to get closer to their fans more than ever before. As the app has developed into one of the most popular mediums for chatting and sharing videos with friends, it has also become a platform where both A-list celebs and everyday users can make bank.
Sure, the Rihannas, Diplos, and Ariana Grandes of the world promote their brands on Snapchat, but you don't need to possess their credentials to turn a profit using the app. Influencers are finding avenues to make money snapping, and brands are scrambling to do the same. Some have become so successful on Snapchat that they're doing it full-time.
For example, Cyrene Quiamco (username cyreneq) gained a huge following for her intricate snap drawings and subsequently formed a laundry list of brand partnerships. Another Snapchatter, Shaun McBride (username shonduras) accumulated more than 240,000 friends on the app with his drawings and silly, emoji-laced prank videos, and has leveraged his creativity into lucrative deals with Stride, Disney, and Sonic.
Sponsorships aside, some influencers are utilizing the app to draw attention to their main hustles. Stylist Aleali May says she occasionally promotes makeup and other cosmetics on Snapchat, but that she primarily uses it to provide her audience with a look into her day-to-day life (while building her brand in the process).
"On Snapchat I can be myself more. It's more of a behind-the-scenes view," she said. "While I wouldn't do a promotional post for makeup on Instagram, it's natural on Snapchat to show myself getting ready. I post it and it gets a crazy amount of screenshots, so it's giving my followers more information about me. Plus, it actually works for brands. People want to know your secrets."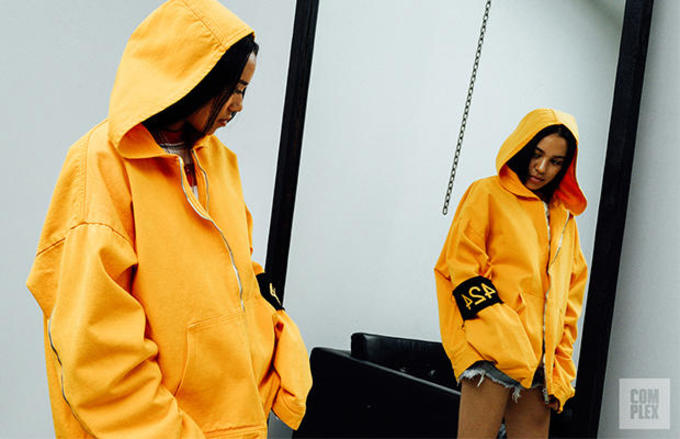 Popular users on other social platforms are profiting from smaller partnerships through Snapchat as well. Alissa Laderer is a model, actress, and blogger with nearly 50,000 followers on Instagram. She's often approached about promoting products on Snapchat by the same brands (namely hotels and beauty companies) that have partnered with her on similar IG campaigns. However, the way she promotes the brands and their products changes based on which social media platform she's using.
"My primary platform for sponsored content is Instagram," she said. "Snapchat is different in that it's more personal and less professional. If you hire me to do something on Instagram, it will be a full-blown professional photo shoot. You'll get hi-res images and quality content. Snapchat is more in the moment—more personal, less polished, and more real."
That "realness" is a big asset to companies, according to DKC Connect brand strategist Jordyn Reese who works with Snapchat influencers to promote product. Reese says her company finds the best clients (i.e. users) for brands to partner with based on the users' demographics, interests, and followings. They can range from famous celebrities with audiences of millions to mommy bloggers with just a few thousand.
"The trend is not going with pop stars, but it is with micro ​influencers—​people who have 200,000 followers or less, but whose followers are all very engaged," she said. "They yield a higher engagement than the bigger celebs and artists. It's those sorts of people who are really moving product and showing results for these brands."
That said, it's difficult to determine just how many people each snap reaches, and as it grows as a promotional platform, Snapchat is throwing curveballs at agencies. Unlike other well-established social media outlets such as Instagram, Facebook, and Twitter, there are no third-party tools to get a real count of user engagement on Snapchat. To measure impressions and reach, brands have to rely on the influencers themselves to accurately (and honestly) count views.
"From the brand side, you don't really know what you're going to get. You don't know what rates to expect," Reese said. "You just have to hope [users] are telling the truth, which is scary. You don't want to invest a ton of money on inaccurate feedback."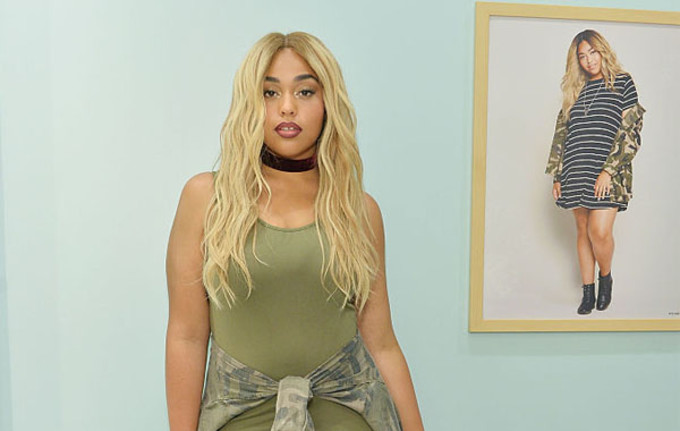 Although this makes brands less eager to spend a lot on Snapchat campaigns, Reese says the platform is making it easier for the average person and low-level influencer to get a deal promoting products and make money.
New York-based writer Jenn Hoffman is one such Snapchat user. She believes she had around 100,000 followers on Snapchat in 2014 based on her snap score and the number of views her stories averaged. As Hoffman's following grew, a variety of brands reached out to her asking to promote their products. Halloween stores asked her to model their costumes, a spray tan company tapped her to snap herself using their machines, and a dating app had her record a date. Although she wasn't partnering with major brands, Hoffman—known for her suggestive selfies—says many independent companies and smaller agencies hit her up.
Hoffman's large Twitter and Instagram audience followed her to Snapchat. While accumulating these types of deals as a regular user isn't as difficult as it once was, having a smaller following meant Hoffman had to be picky about what she promoted.
"If you are famous, you can get away with doing a lot of promotion. But if the average person with a big social media following starts doing promotion for every snap, they'll lose all of their followers who start feeling disrespected or used," she said.
But celebrities are using Snapchat for more than just putting out sponsored endorsements. Many of them promote their own brands and announce the launches of their own products. Kylie Jenner, for example, frequently posts snap stories to give fans a sneak-peek at the upcoming lipstick colors she's releasing. Her sister Kim Kardashian shows viewers what new KIMOJI gear is coming to her online store. Jordyn Woods, a model and Kylie's BFF, recently used the app to hype her new clothing collaboration with Boohoo.
As these branded Snapchat campaigns gain popularity, it's crucial for users and brands to walk a fine line between maintaining an organic, authentic profile and pushing product. In other words, the paid Snapchatter has to swipe on a sponsored facemask or apply a promotional lipstick that seems natural and unforced. This is easier said than done since Snapchat content is (and needs to seem, if you're an advertiser) far more spontaneous than the hyper-curated Instagram brand post. Those who have succeeded in finding a balance are getting rich.