If you've been keeping up with Marvel Comics recently, you'll know that Steve Rogers—aka Captain America—has been revealed to be a Hydra sleeper agent. It sent comic nerds and patriots into a spiral of confusion and disarray, they couldn't believe that a fictional superhero could turn out to be an agent for an axis of evil. A few months have past for us to get used to Cap's new role but it looks like he's still finding new ways to shock and disgust us, because as well as being an agent of Hydra he's also taken up killing gorillas as a new hobby.
Considering the world's current view on primate killing (i.e. the current Harambe movement) Marvel's decision to 'off' a gorilla can be considered highly contentious. But in the grand scheme of things you have to remember he's working for the bad guys now—so reputation be damned! This new low happens in the pages of Captain America: Steve Rodgers #4.
Animal Rights groups are going to be PISSED!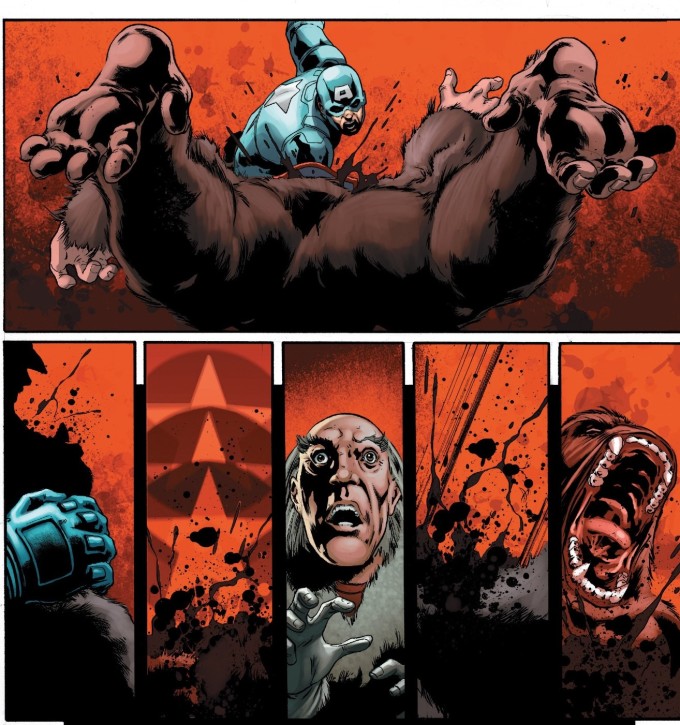 Needing to hide his new partner-crime, Dr. Erik Selvig, he commandeers the lab of longtime Fantastic Four villain Red Ghost. To show him (and the readers) that all his of s*** now belongs to him he straight up murders his pet apes. Oh and he appears to kill Red Ghost, but that's pretty much inconsequential compared to his murdering ape rampage.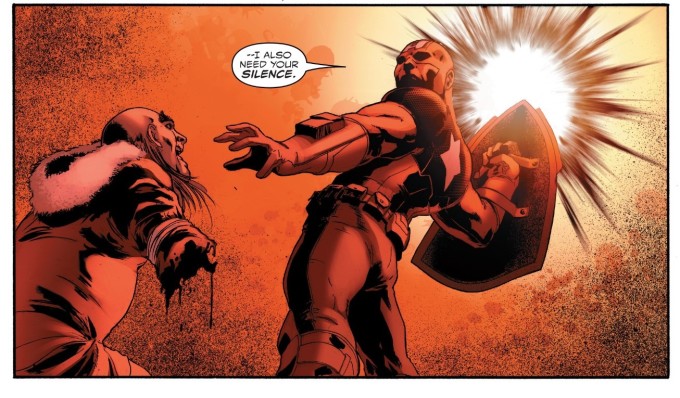 However his new role into villainy might not be as black and white as we thought, it is hinted at that Cap may actually be a triple agent, using his newfound status as way of bringing down Hydra from the inside and killing his long term arch-nemesis The Red Skull.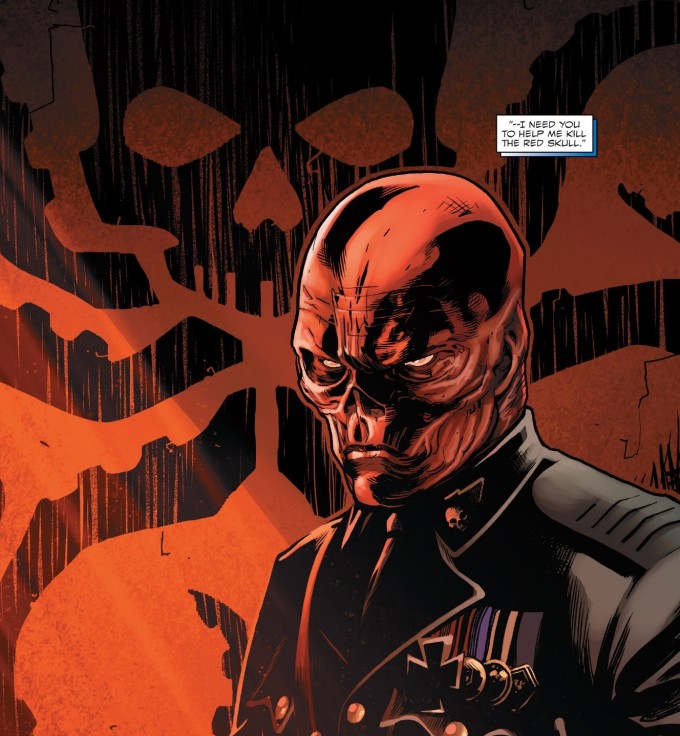 To find out more look out for Captain America: Steve Rodgers #5 in comic book stores on September 5.