If you're scared of freshwater creatures, then this story is not for you.
A fisherman combing through the Fraser River in British Columbia, has successfully caught a giant monster fish. 19 year-old, Nick McCabe, was the lucky one to reel in this huge "pig-nosed" sturgeon. The massive fish is said to weigh in at an impressive 650-lbs.
McCabe himself is as experienced as they come, and works as a guide for B.C.-based company, River Monster Adventures. According to the young man, he had his eye on the sturgeon for a while, spotting it previously in the waters of the Fraser River. The fish itself has accumulated legendary status in the area, and it's said to have received its "pig-nose" disfiguration some 40 years ago. The famous fish was also said to have been microchipped and tagged in the past, and could be close 80 years of age.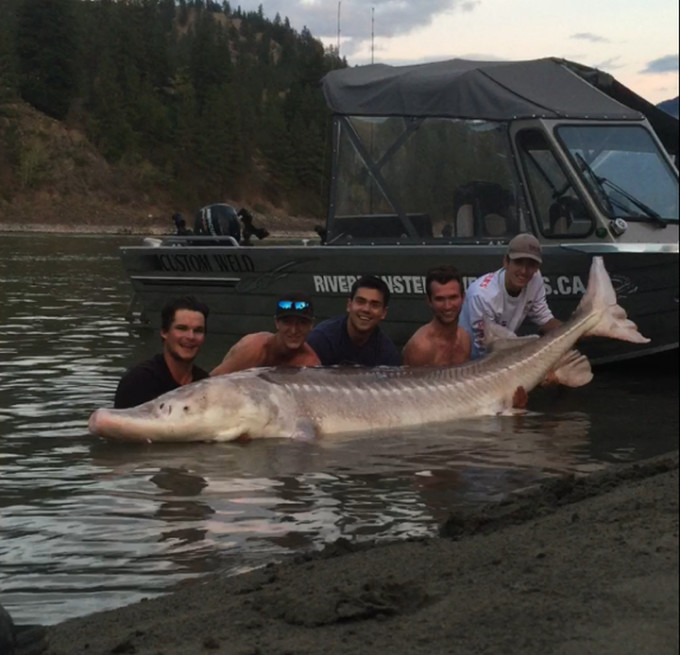 <span></span>
Speaking with Global News, McCabe said of the famous 10-foot beast, "You'd be in a sporting goods shop and you'd hear, 'my buddy was sure he had Pig Nose on the line.'" Well, it must feel good knowing you beat them all to it.
For more freakish, monster fish news, stay locked onto Complex Canada.