Central Intelligence, the movie that finally gifted us with a proper comedy duo in the form of Dwayne "The Rock" Johnson and Kevin Hart, is still stacking dollars at your local theater. The people have spoken: shit's pretty funny. But when can we, a generally comedy-starved society, peep the magic of the Hart x Rock collab again? Well, how's right now work for you?
Chill, Rock. We got you. The creative minds over at LAD Bible asked our guys Kevin and Dwayne to hang out in front of a camera whilst impersonating each other. Not to spoil anything but, um, their attempts at out-emulating each other provide a seemingly endless amount of hilarity: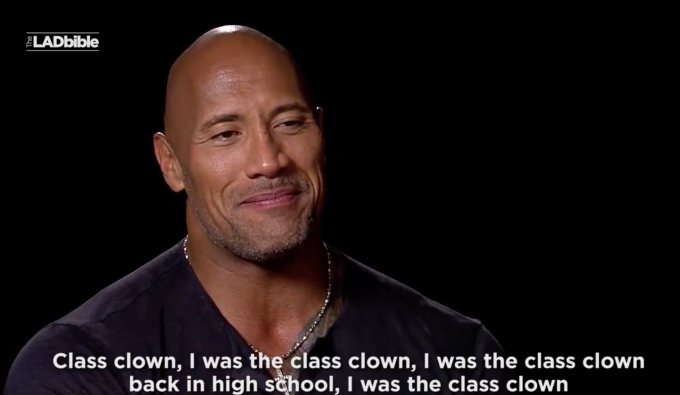 That is indeed Dwayne "Class Clown" Johnson, putting forth his best take on all the classic Kevin Hart-isms that have sustained the movie industry over the past few years. Kevin Hart holds his own with his unique take on The Rock-esque mannerisms, proving once again this is the comedy duo to beat in 2016 (and beyond).
Bnd2lpNDE6kIZG2V1IEz2RnPxqJCA7sA
All jokes aside, Dwayne "The Rock" Johnson may soon be known as Dwayne "The POTUS" Johnson. That's right. Johnson has, on multiple occasions now, eluded to a possible presidential bid in recent months. "I haven't ruled politics out," The Rock told British GQ last month. "I'm not being coy when I say that, but at the moment I am not sure. I can't deny that the thought of being governor, the thought of being president, is alluring. And beyond that, it would be an opportunity to make a real impact on people's lives on a global scale."