It might be 10 years since Kidulthood first came out, but UK hood films are still going strong. The latest is The Intent, directed by Femi Oyeniran (who played Moony in Kidulthood), and it has a pretty interesting cast list.
UK artists appearing in movies like this has become a bit of a right of passage. And The Intent sees the film debuts of the likes of Krept, Konan and Fekky. Also taking the lead role is Scorcher, following on from his part in Top Boy. The trailer has just dropped—which you can watch above—and the official synopsis reads:
Gunz is thrust into a world of excitement when he joins the Tic crew. The crew, led by the ruthless Hoodz, goes from low-level weed peddling to full on armed robberies within a fortnight. Their newfound infamy affords them a life of guns, drugs and girls, but they also catch the attention of the police and a rival gang. To make matters worst they have been infiltrated by an undercover police officer — but does he have "the intent" to remain a criminal or abide by his oath to the force?
The Intent hits cinemas on July 29, as well on limited edition DVD/Blu-ray and on-demand.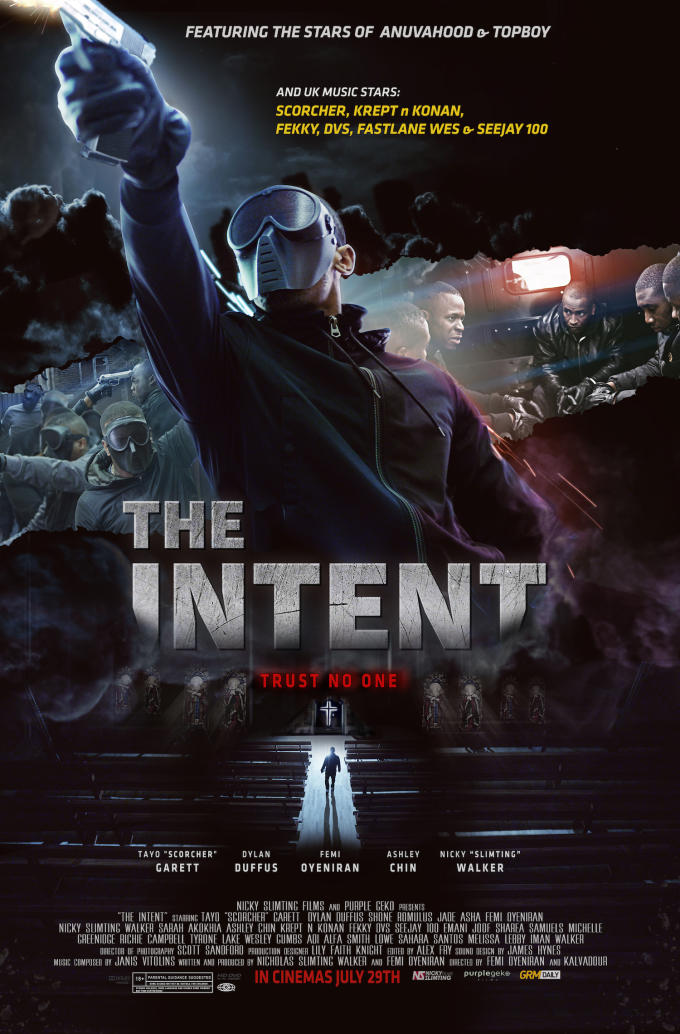 [via British Blacklist]