Prepare for an even Fuller House when season two drops on Netflix. Joey Gladstone (played by Dave Coulier) is bringing his wife and kids along for the fun during the show's sophomoric run. Yes, the impressionist with a puppet named Mr. Woodchuck who still wears footie pajamas got hitched and procreated.
The lucky lady's name is Ginger, and she is described as an "enthusiastic, upbeat, fun-loving magician" who is "a little clueless in the parenting department," TV Line reported. No word on how their kids have turned out, but expect someone along the lines of a Farkle Minkus, currently bewildering audiences as Stuart Minkus's son on Girl Meets World.
Joey and the fam will crash the Fuller/Tanner/Gibbler household during the sixth episode, just in time for the Thanksgiving festivities. They would have made their debut sooner, but the timing just wasn't right for an appearance during the first season.
"It didn't make it into the script, but at one point, we had him with a wife and kids back in Vegas," creator Jeff Franklin told TVLine.
Executive producer Bob Boyett added: "It just didn't fit anywhere in the stories we developed. We had Joey—in the stories we were using him—come in for specific reasons. We just haven't gotten to everything yet, and we don't get to everything, even in the 13 episodes."
You could say producers were forced to cut them out.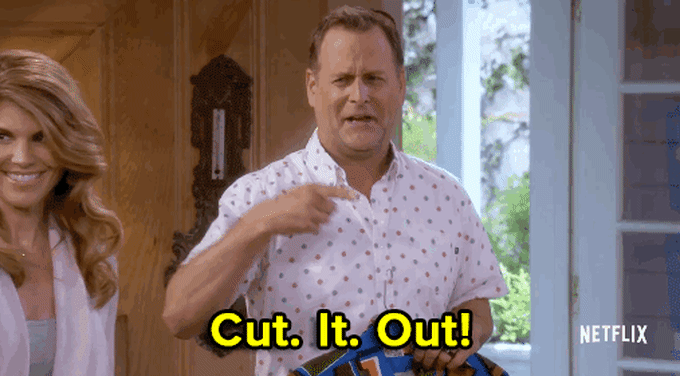 You're welcome.