Ben Gore, the artist who made those hip-hop tarot cards a while back, has now turned his hand to a far more important type of cards: Pokemon cards.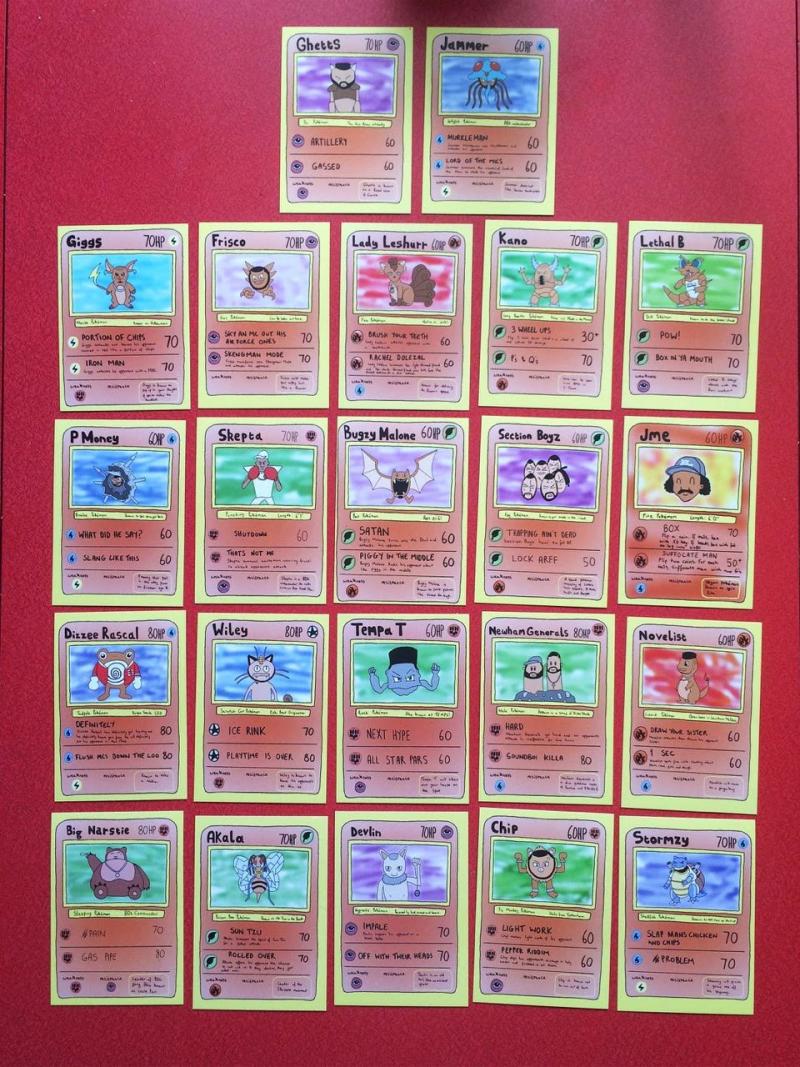 'Grimemon' is deck of 22 cards combining your favourite grime stars with the OG first generation Pokemon.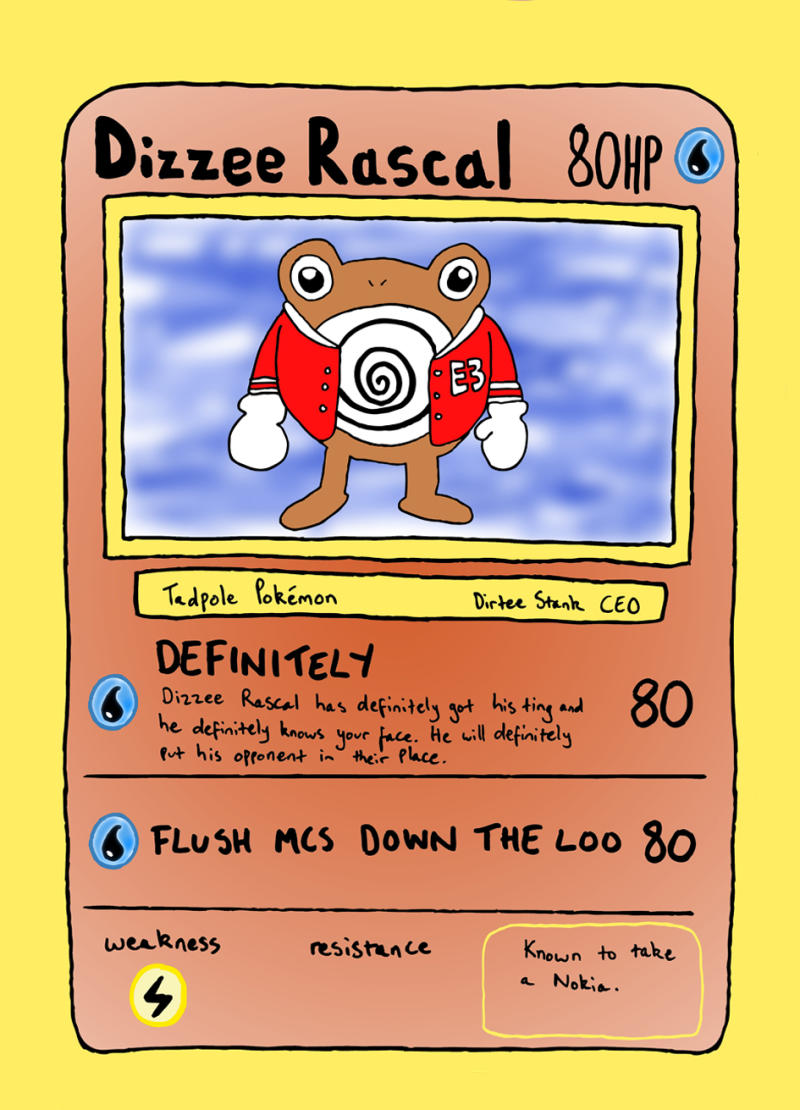 Dizzee is Poliwhirl, which makes sense.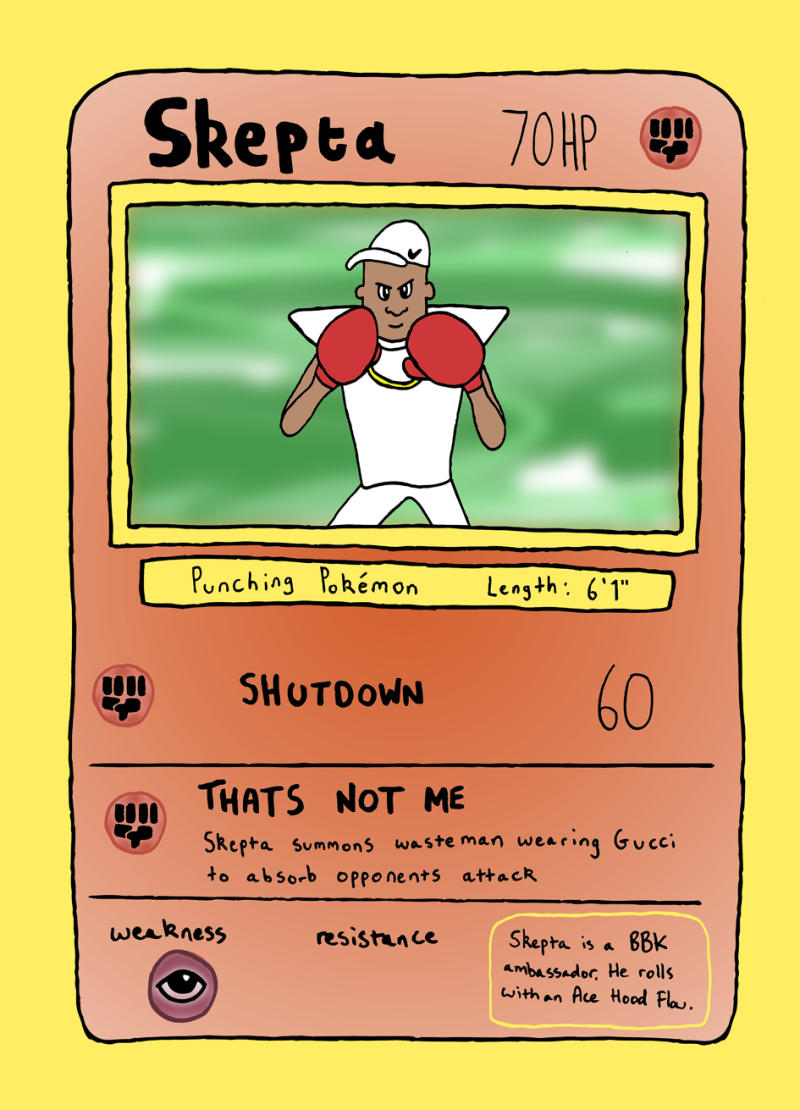 Skepta is Hitmonchan.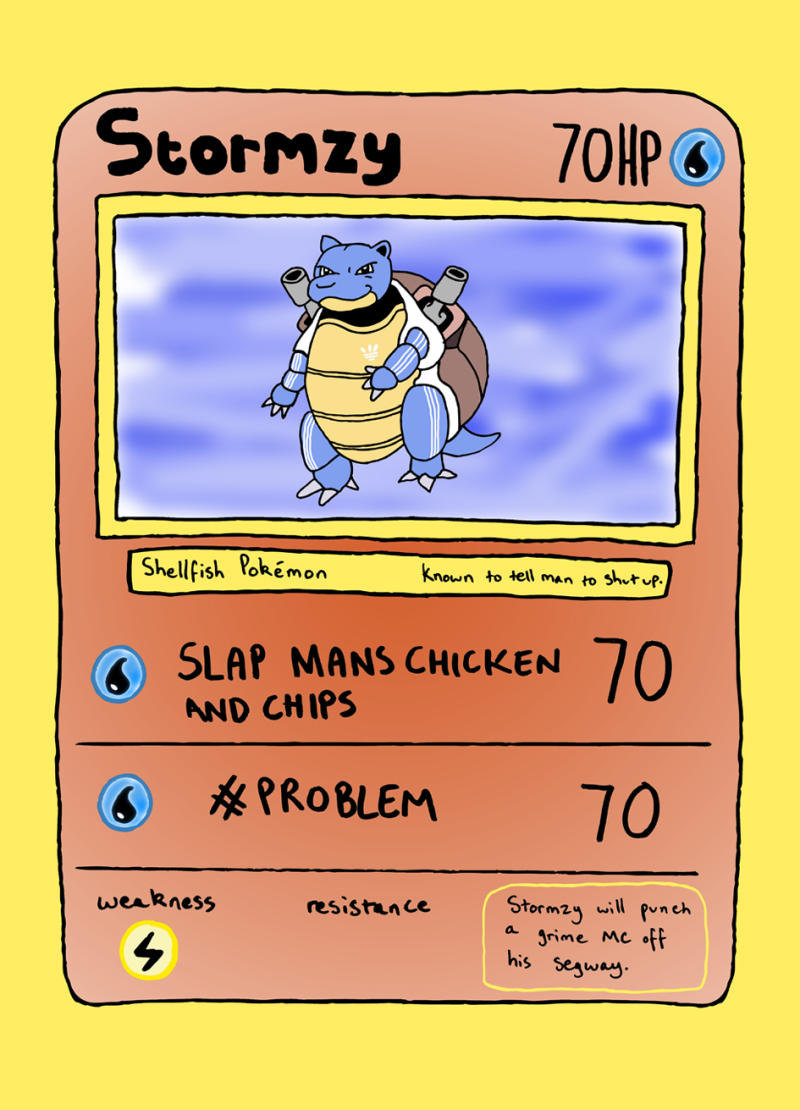 Stormzy is Blastoise.
Novelist is Charmander.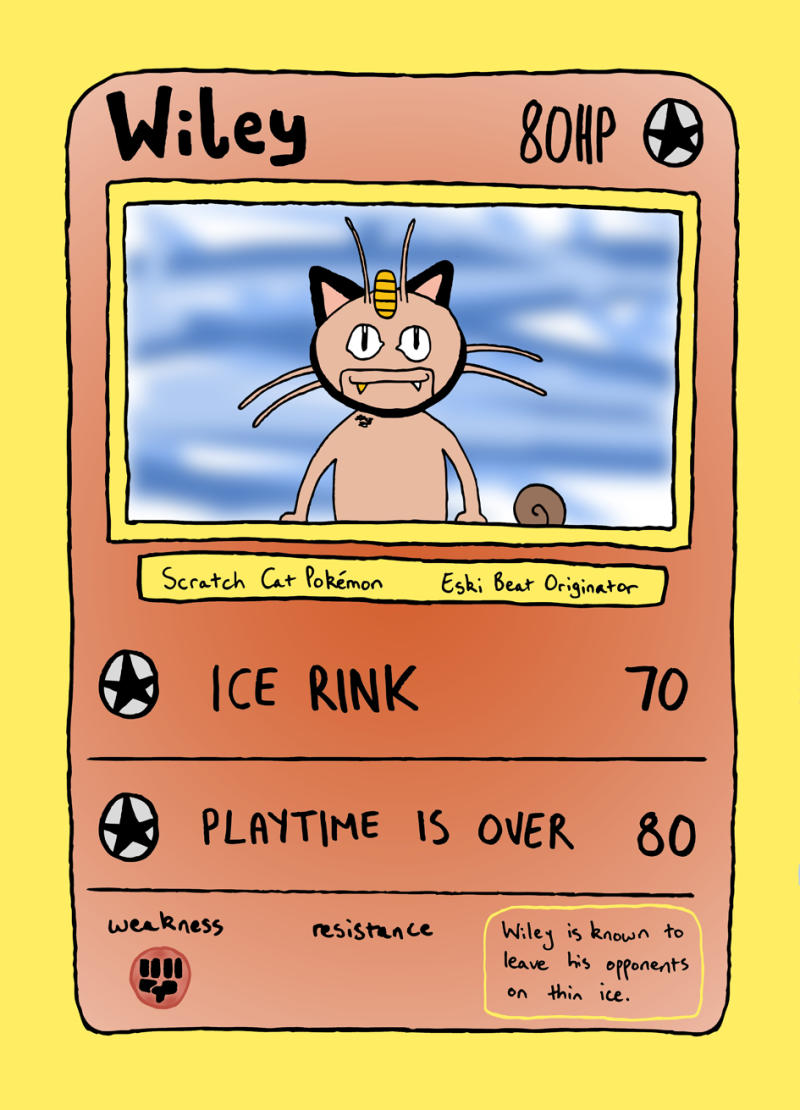 Wiley is Meowth.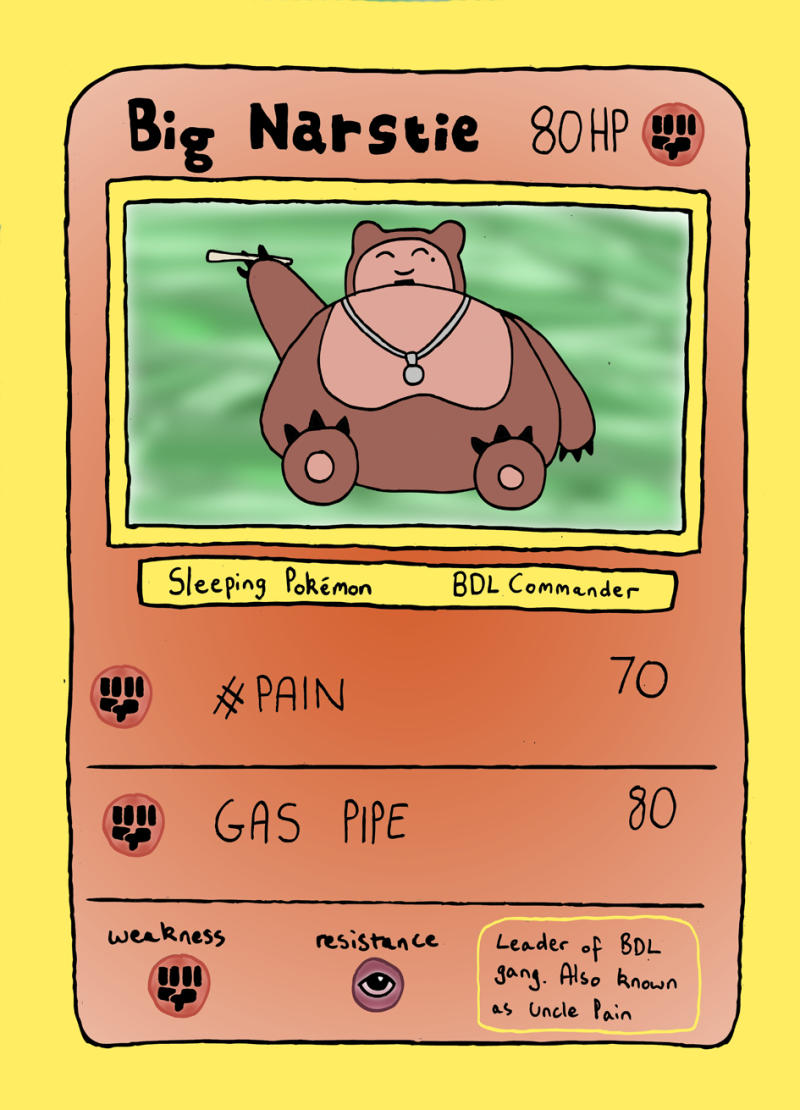 Big Narstie is Snorlax.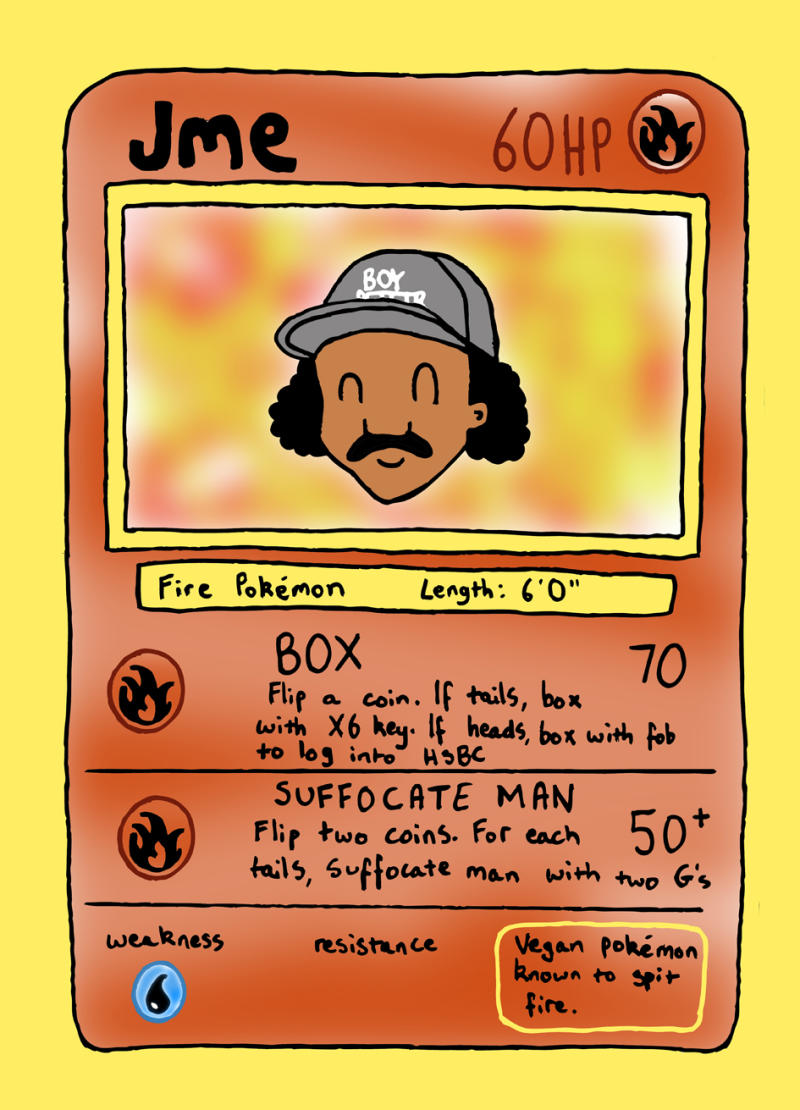 But why isn't JME a shiny Charizard? WTF?
(ok, we get that he's meant to be Ash, and the true Pokemon master, but still).
You can buy the cards at Blue Monday Press, and check out Ben's Instagram and blog.