Call these new behind-the-scenes photos from Star Wars: Episode VIII an early gift before May the Fourth, Star Wars fans. A mere few days after riling up fans with a video of Daisy Ridley training with a lightsaber, and possibly honing Jedi skills, comes photos released from Episode VIII by director Rian Johnson, who's taking over the reins from J.J. Abrams. The release of the photos also featured the exciting update that Episode VIII is already halfway through shooting.
That was quick. Episode VIII, described by The Force Awakens' breakout star John Boyega as "darker," announced it started shooting mid-February when casting announcements were made about Benicio del Toro, Laura Dern, and Kelly Marie Tran joining the saga.
The aforementioned photos were released on Johnson's tumblr, as Variety reports. "I can't believe we're halfway through the shoot. (We're halfway through the shoot!)" Johnson posted along with the photos. Besides picturing a crew member busy cleaning the first photo (as seen above) shows a Resistance X-Wing. "Good. Bad. I'm the guy with the microfiber sham," reads the caption for the photo.
The second photo shows a First Order base or ship according to Variety.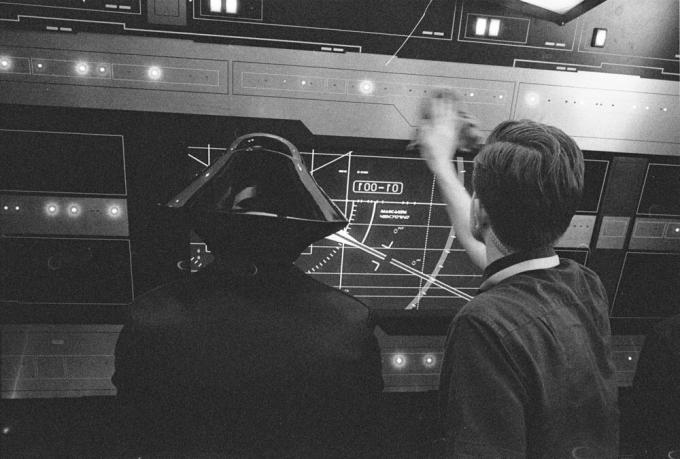 Johnson previously released these two photos from Episode VIII in the last couple of months showing Maz Kanata (Lupita Nyongo) in one of the photos.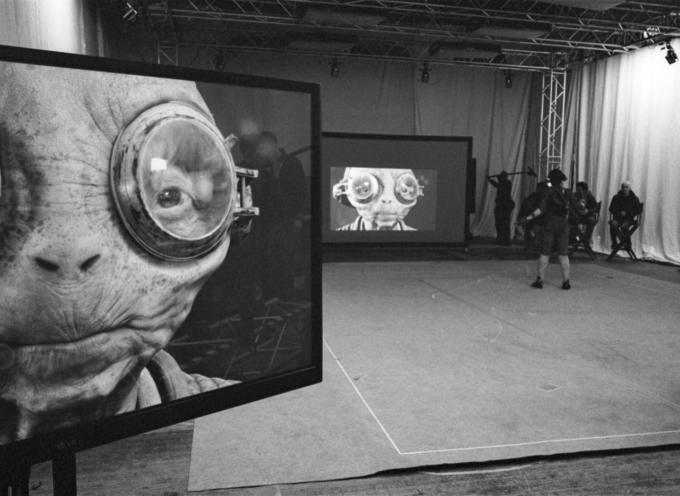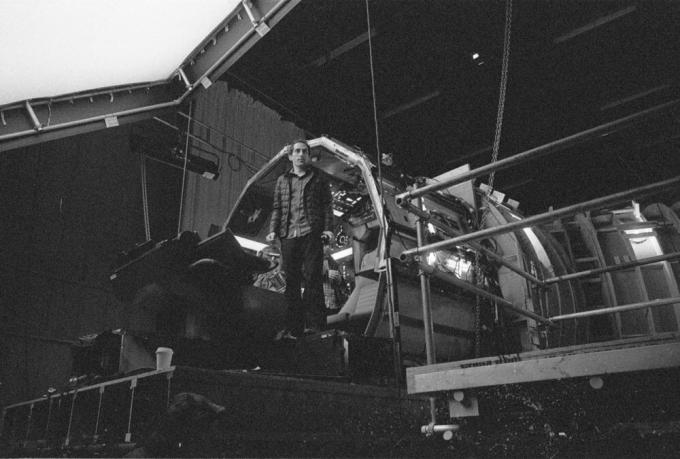 The Force Awakens' Oscar Isaac, who will be returning for the as of now untitled Episode VIII, compared production for the next installment to an indie film. The  Los Angeles Times reports him saying, "Certain things we get to play with–this kind of intimacy that we get to find–it's special. It's been really fun."
Star Wars: Episode VIII premieres December 15, 2017.