Remember that family who cosplayed Finn and Rey at Salt Lake City Comic Con? Well, they're back and they're getting hitched. The nerdy couple, who went viral for their initial costumes, put them to good use in a set of awesome photos that will definitely awaken some warm feelings.
The adorable family is made up of Victor Sine, 25, fiancée Julianne Payne, 22, and their 1-year old daughter Addie. If it wasn't apparent by now, they're pretty keen on dressing up like their favorite movie characters.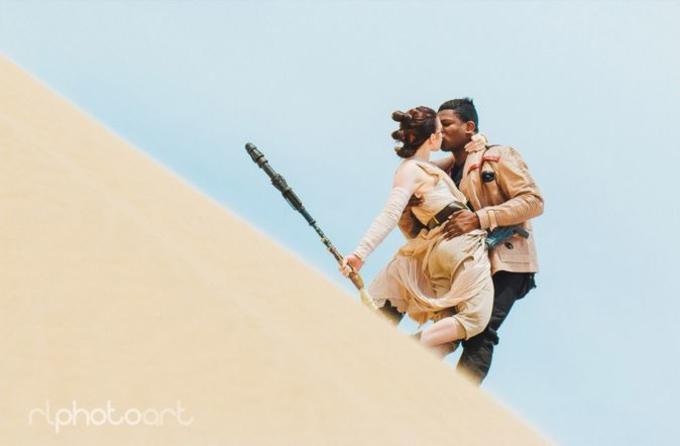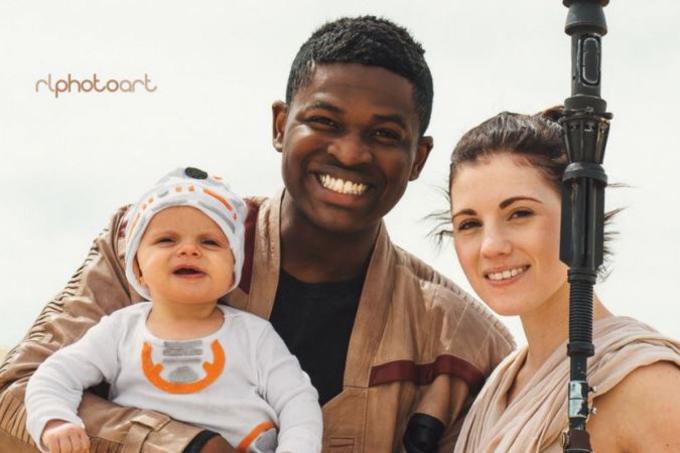 "We just like it," Sine said, according to ABC News. "I've been pretty nerdy for a long time. I embrace it. And Jules loves things like anime and crafting and sewing, but she only recently—when we started dating last year—embraced her nerdy side. It's really cool to be able to do this together."
The two plan on getting hitched on May 28 and you can bet that Star Wars will somehow make it into the ceremony.
"We're going to get a lot of lightsabers so that in the reception, everyone will kind of raise their lightsabers for pictures," he added. "We're thinking about maybe having a lightsaber battle. Like, we're going to start dancing and then pull out our lightsabers then battle for a second. And for Addie, we might give her a BB-8 hat."
Do it, you must.