A dad who literally sold himself at one point in order to keep buying more comic books is doing the cool/extreme-geek-dad thing to do and selling off his large collection of 5,000 books that took him decades to compile in the hopes of sparing his daughter the hellish burden of student loan debt. 
Seattle's Al Sanders told Good Morning America that when he started looking at how much tuition was going to cost to send his daughter to Fisk University in Nashville, he realized that letting go of the lifelong collection, stored in 10 cardboard boxes of 500 each, might be one way to pay for it. His only child, Rose, is only 16, but she's graduating high school early and starting college.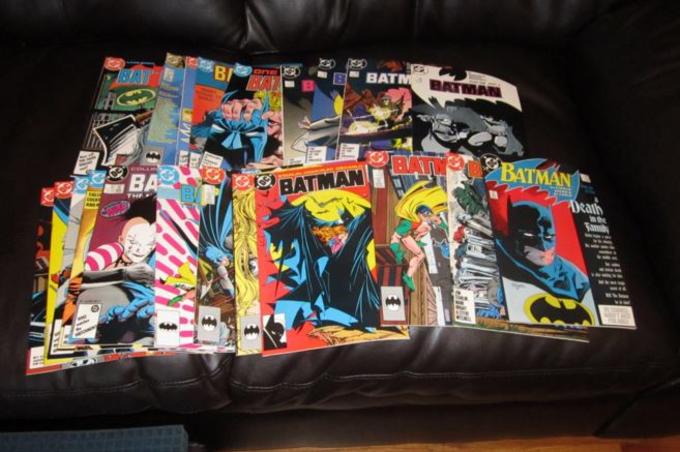 Sanders, who told KING5 that when he was younger he sold his plasma twice a week for $30 to keep buying comic books when things were tight, is planning to take the collection to Emerald City Comic Con this weekend to look for a buyer who will hopefully take the whole collection, which is largely old-school Batman and X-Men comics, but also has some Luke Cage and some Iron Man in there. 
As all parents who have college-age kids, we started putting together what it was going to cost and what we needed to do," the doting dad from Seattle told ABC News of his decision to sell. "You start looking at those options you have, and my comic books were an option. That's when I looked at their value, and I'm now trying to find a good home for them."
He started buying them when he was a kid. Before he got married, his wife-to-be asked what the boxes were. "I said, 'They're my comic books and they come with me.' She allowed me to keep those, but the Sports Illustrateds had to go," he told GMA.
Hopefully he's got some good stuff in those boxes. Comic book values have been dropping for years, and college is outrageously expensive. It looks like he'll be off to a good start, though. One of the comic books he showed reporters from KING5 was a copy of Giant Size X-Men No. 1, which goes for around $1,500.