ComplexCon returns to Long Beach Nov. 6 - 7 with hosts J. Balvin and Kristen Noel Crawley, performances by A$AP Rocky and Turnstile, and more shopping and drops.
Secure your spot while tickets last!
The Twitterverse is all aflutter thanks to this CelebsLikeMe action, with everyone clamoring to upload a selfie to see which celebrity most resembles them. As if the rise and fall of How Old Do I Look taught us nothing, tons of people are practically shocked that sometimes the site doesn't quite nail it on the likeness spectrum. Of course, celebrities exist within the same human race as the rest of us, meaning they too are not exempt from wanting to know who else supposedly looks like them. To save them the time and effort it does (or doesn't?) take to plug in a photo and get a match, we've compiled a roundup of the best and/or worst CelebsLikeMe celebrity-on-celebrity matches below: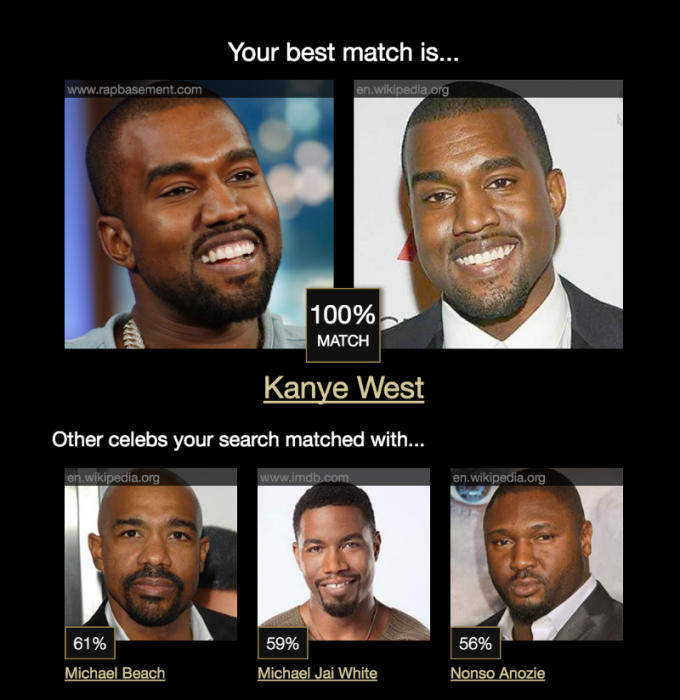 A perfect 100 for Kanye West. Though no Pablos make an appearance, a Michael Jai White (remember Spawn?) cameo is always good news.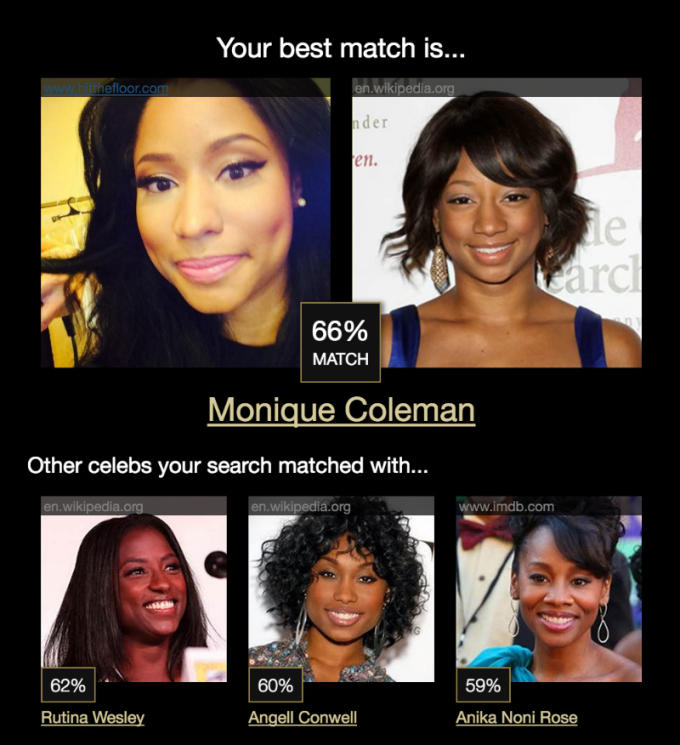 Hm. Nicki Minaj a 66 percent match with Monique Coleman and no mention of herself? Maybe Ye's perfect 100 is pretty rare after all.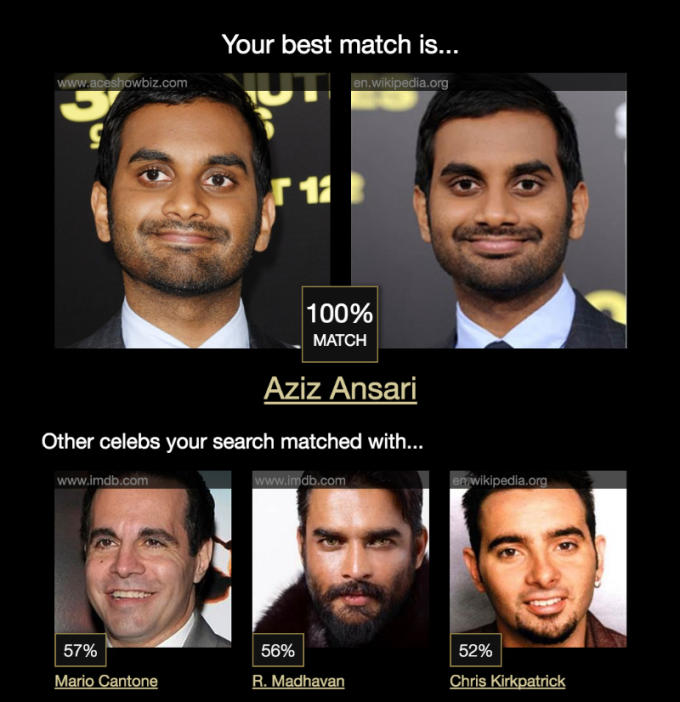 Nevermind. Here's another perfect 100 for skilled Yeezus storyteller Aziz Ansari. But Chris Kirkpatrick though? Am I missing something?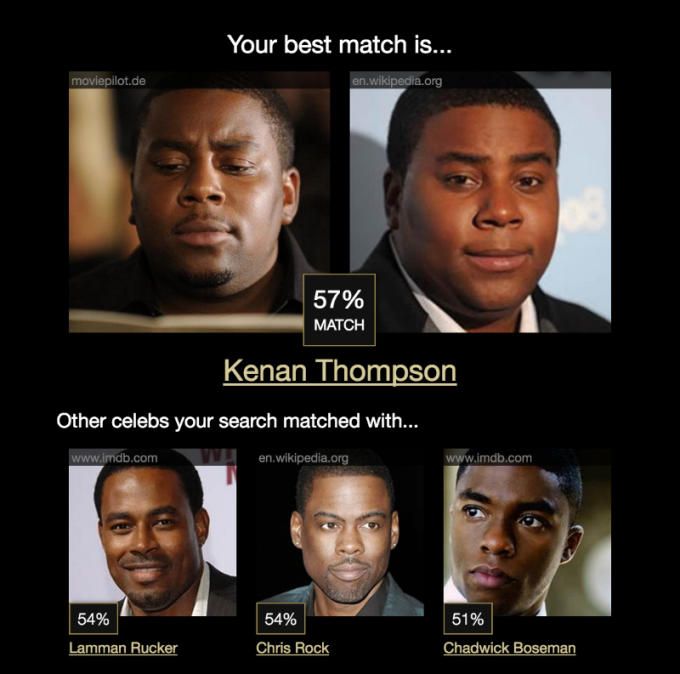 Damn. 57 percent for our guy Kenan Thompson. These flippant (and baffling) Chris Rock comparisons seem to be pervasive. Just ask Kevin Hart.
Tom Cruise and Newman from Seinfeld should totally play brothers in Mission: Impossible 18, presumably coming in 2026.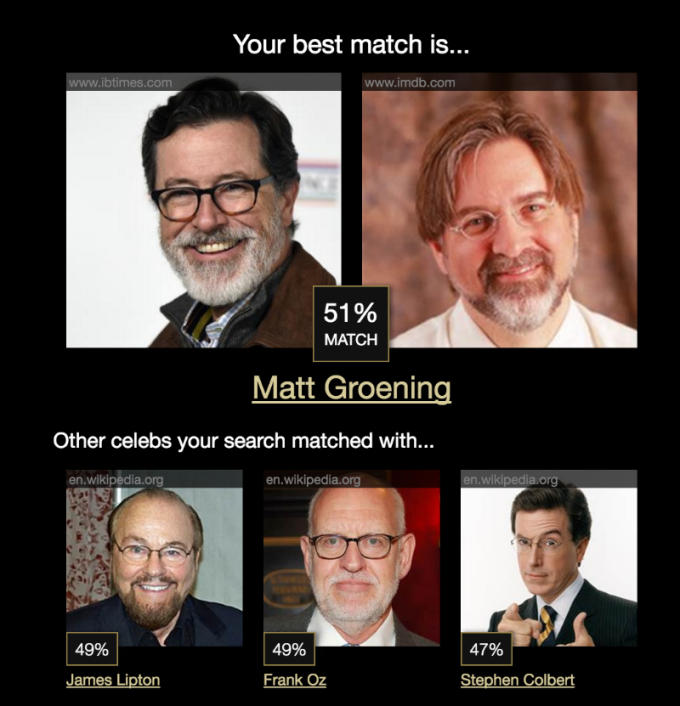 Stephen Colbert and Simpsons creator Matt Groening would both probably take this as a compliment. No harm no foul.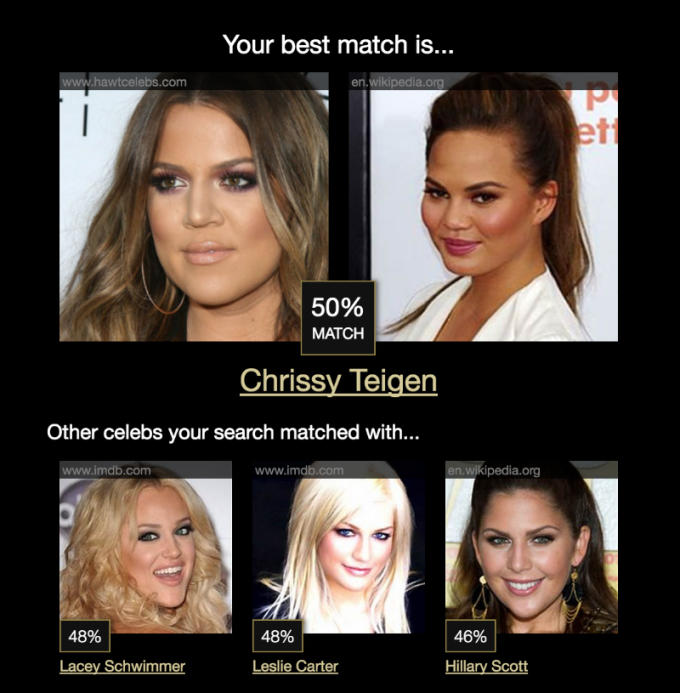 This almost seems like a sly advertisement, as Chrissy Teigen is scheduled to appear on the final episode of Khloé Kardashian's Kocktails With Khloé later this month.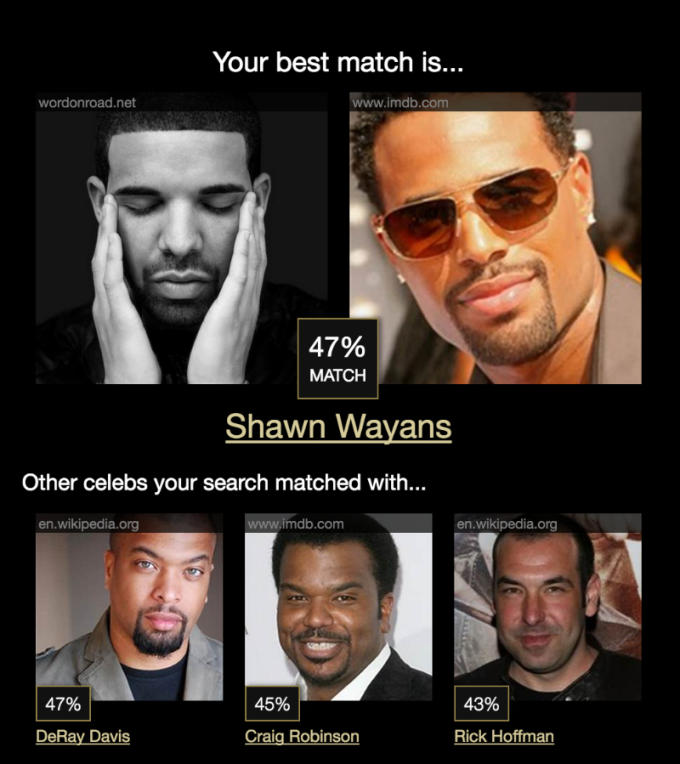 Attention, Drake: Shawn Wayans seems like a cool dude but please don't slide back into the acting game with an appearance in a Wayans brothers movie.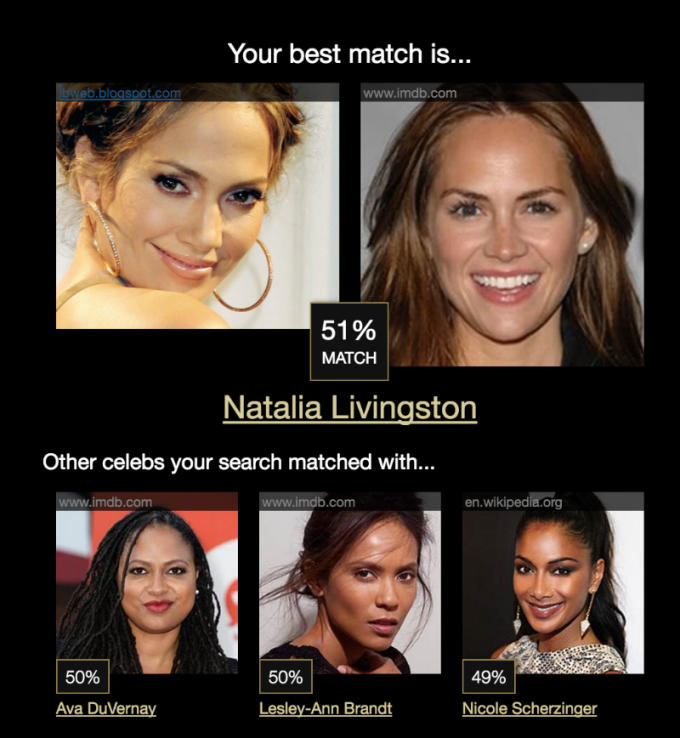 This one is a total fail. Apologies to both Jennifer Lopez and Natalia Livingston.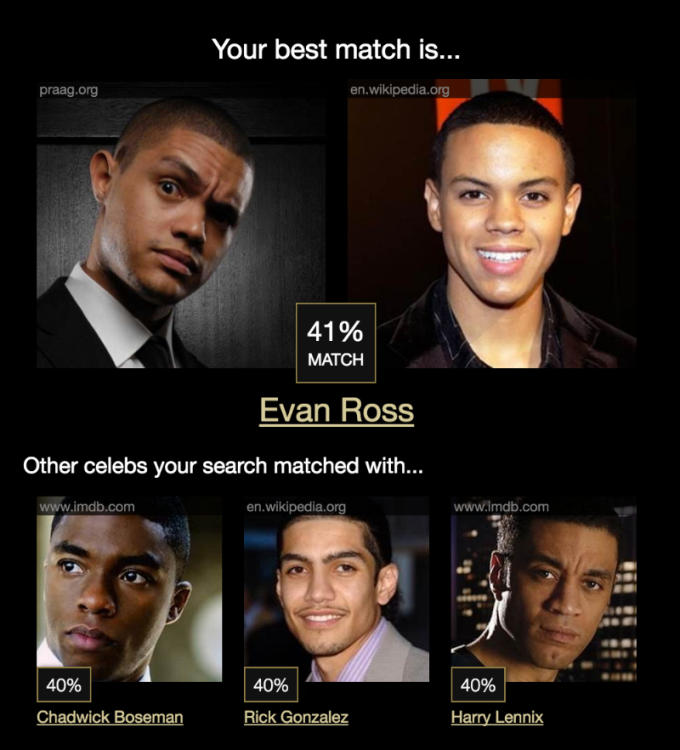 The best course of action for Trevor Noah, it seems, would be to invite Evan Ross to The Daily Show to hash this one out. Need a confidence boost or maybe even a huge, irreversible blow to your ego? Peep your own matches right here. If you're as magical as Jim Carrey, you just might break the site: