The early 2000s were an interesting time for hip hop: The allure of 90s West coast gangsta rap was fading, and new artists gave rise to movements like Southern crunk and the resurgence of "cool rap." Arguably one of the most notable trends of the aughts was the emergence of hip-hop by non-black/Latino rappers. This phenomenon can be highlighted by the sudden rise of Asian-American rapper Jin.
Making a name for himself in the "Freestyle Friday" segment on BET's 106 & Park, Jin became the first Asian-American rapper signed to a major hip-hop label in 2002. Once a source of inspiration for other Asian-American rappers, Jin then released a poorly-received debut album and quickly faded into obscurity.
What happened?
Premiering this week at the Tribeca Film Festival, Bad Rap is a documentary about Asian-American rappers' triumphs and challenges. Filmmakers Salima Koroma and Jaeki Cho explore topics from Asian stereotypes to masculinity and sexualization through the lens of four Asian-American friends coming up in the hip-hop industry.
Dumbfoundead (a.k.a Parker), Awkwafina, Rekstizzy, and Lyricks address the limitations of being perceived as hip-hop outsiders. Koroma and Cho interview editors, journalists, and other industry insiders to offer a rare glimpse into an often overlooked hip-hop subgroup. 
NTRSCTN talked to the filmmakers about Bad Rap, and the stereotypes and barriers that Asian Americans face in a culture they grew up loving: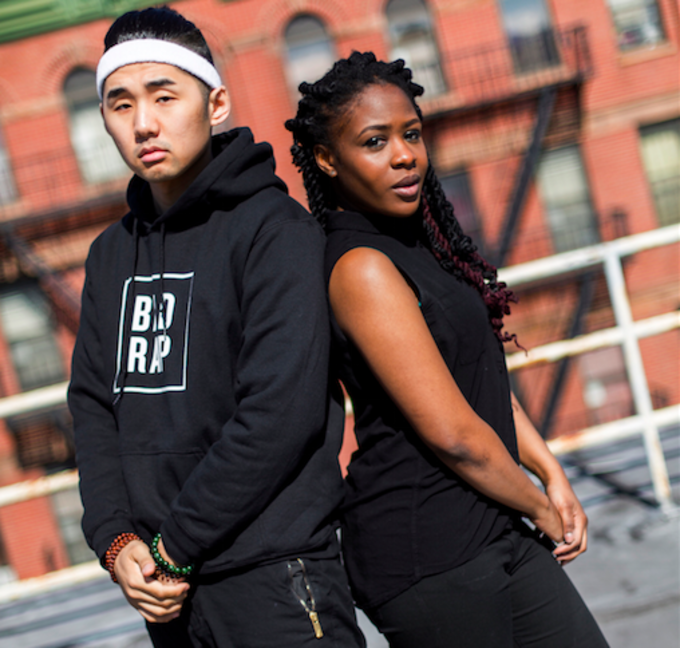 NTRSCTN: What personal connections do you have to hip-hop culture?
Jaeki Cho​: I first immigrated to America in '98 and I pretty much learned how to speak English through listening to Wu Tang, Nas, and Mobb Deep. I grew up listening to DJ Clue mixtapes—I've always been a hip-hop head. I've been infatuated with the culture since I was a young kid.
Did you ever want to be a rapper?
Cho: I did want to be a rapper. That was my first dream as a kid. That was my career aspiration until I started hanging out with rappers a lot and realized that wasn't really a lifestyle that I think I could partake in—especially being an Asian American at the time. I think the landscape has changed drastically ... with the advent of social media and a lot of just cultural visibility of Asian Americans and minorities in the mass media.
I feel like being a rapper that is not of African American or Latino descent is kind of more accepted. But when I was growing up, that wasn't really the norm. The only person that kind of really made it to any place was Jin and he didn't really have a real breakout.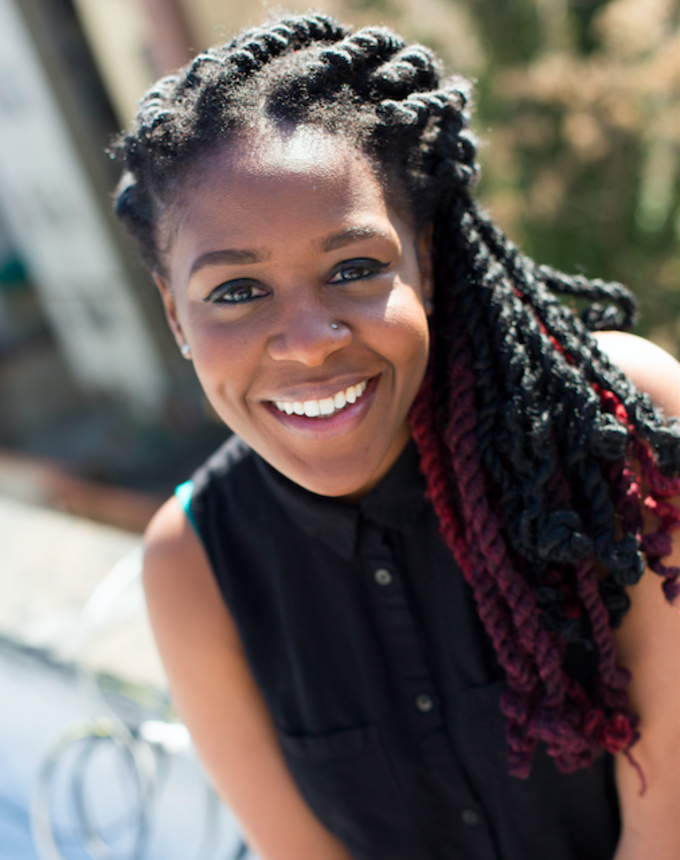 Salima Koroma​: I grew up on hip-hop culture. And for Bad Rap, it was kind of weird because California was where I got exposed to Korean pop, which is why I even knew who G-Dragon was when I saw the article that Jaeki wrote in XXL. I went to UCLA, which has a very high Asian population. A lot of my friends were into Korean dramas, Korean pop. And once you sort of learn about the stuff that's going on in Korean pop, you start seeing Korean hip-hop and how it's sort of the same but also different from the hip-hop that I grew up with.
That for me was very interesting, seeing what constitutes as hip-hop overseas or what constitutes as hip-hop in Korea. That was so fascinating and so dope because hip-hop means more than just what we think it means here. In the context of say, like, France, or South America, or Korea, it's a bit different. So that to me was very interesting—the manifestation of hip-hop in different places. So this is sort of what birthed Bad Rap.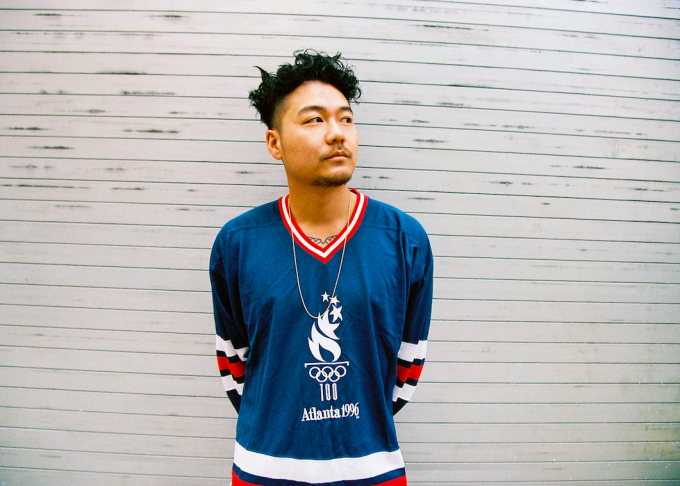 In the movie, rapper Dumbfoundead wants to be seen simply as a rapper, and not as an Asian rapper. Yet this identity still plays a huge role in his music. Would you say that conflict is strictly an Asian-American issue or do other rappers also experience this?
Koroma​: Let me just say that I interviewed a lot of people for this film and one of the things I would say was a reoccurring theme was: "Being Asian very much contributes to the work that I do. That identity will always be there, but at the same time I want to be known as a good rapper, not just good for being an Asian-American rapper."
I relate to that a lot because as a black woman, being black is part of my identity and it is an essential part of my experience in America. I want to be known as a filmmaker ... but at the same time I know that being black is part of my identity and there are not a lot of black female film directors. I don't know if it's a conflict of identity; it's more like, you can embrace both things. Especially being a pioneer ... you have to embrace both things. I don't know that it's a conflict as much as it is an inclusion of both of those identities. 
Cho: Rap is still considered a very male-dominated and machismo genre. Those types of elements are still very much highlighted and very appreciated in rap. Let's look at Asian-American men—I'm talking east Asian, not people in Southeast Asia—and talk about the types of roles and the portrayals especially in American media. They are usually completely diminished of their male identity in many cases. Even William Hung's appearance on American Idol—those types of angles don't really go along with hip hop machismo.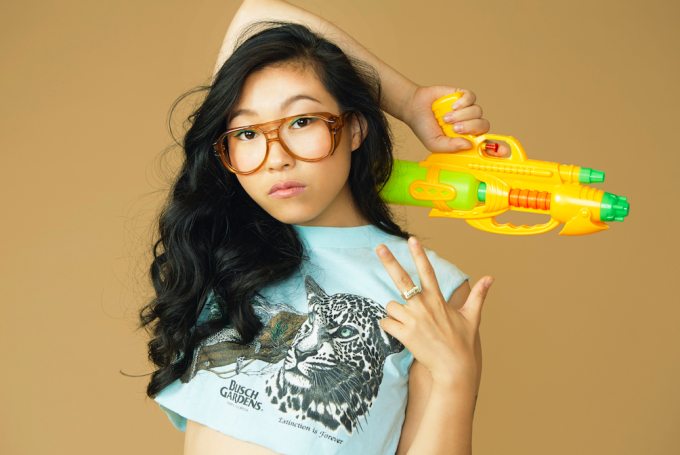 The film touches on the issue of Asian-American women having it easier than Asian-American men because of their sexualization in mainstream media. Have you seen that with Asian-American women artists, and do you think that progress is being made on that perception?
Cho: Whether we like it or not, or whether we think it's the right thing or not, it's pretty clear that we live in a society where women are too often sexualized. Its pretty clear that with Sports Illustrated, you're not going to see a swimsuit issue with men on the cover. It's not just an issue with Asian women. I feel that it's an issue with female artists in general in the mass media.
Just look at the "Work" videos. Drake is fully clothed. Rihanna is wearing barely anything—which is great; I'm not knocking Rihanna—but you gotta think about those kind of things. I don't think it's just an issue with Asian women in general; I think it's an issue of how media captures women in general. But I read a statistic somewhere that was about the most-desired opposite sex, and it said that Asian women were the most desired.
Koroma: They're exoticized.
Cho: Yeah, Asian women are exoticized and Asian men are the least desired. And [Dumbfoundead] actually makes a very clear point in the film .. he gives an example of porn—which, as funny as it sounds—we all know Asa Akira, but name me one male star or one male actor you're familiar with.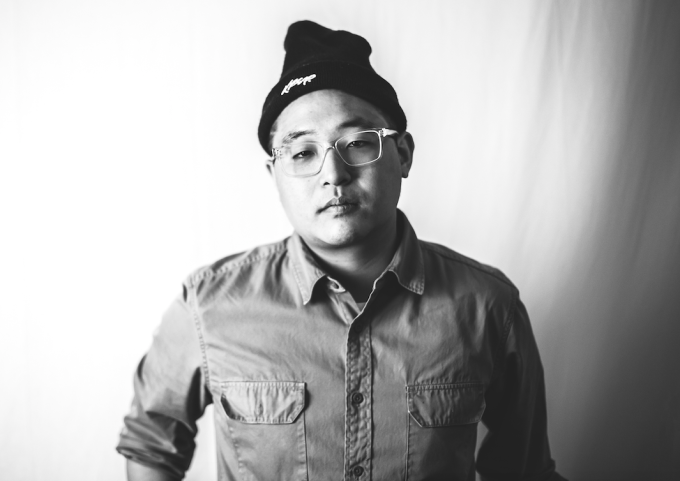 You followed these Asian rappers around for a while. Did you witness a lot of racism and harassment from the hip-hop community?
Koroma: I followed them for about three years, and once people started hearing that Bad Rap was happening ... we had a handful of people who would say, "What do these guys want? Why are they trying to do something that is a black or brown thing? What do you guys have to rap about? What struggles have you guys gone through?"
When it comes to battling, obviously, there's always going to be the Asian stereotypes being tossed at them. So this is something that you see all the time ... You have these two different sides of "Whoa, they're really good" or "I don't want to listen to them at all because this is not for them."
Bad Rap premieres this week at the Tribeca Film Festival in New York City. You can watch the trailer, here.