Damn, Gina! Tisha Campbell-Martin stopped by Bossip's Don't Be Scared podcast hosted by David Dennis, Jason "Jah" Lee, and Danielle "Danni" Canada and finally revealed one of TV's greatest mysteries: Tommy Strong did in fact have a job. For those that aren't privy, Tommy—played by Tommy Ford—not having a job was a long running joke on Martin. This supposedly bothered Ford according to Campbell-Martin.
The big reveal comes around the 26:18 mark while they were trying to figure out the show's best episode:
"I'll give you a hint. Mrs., the woman I was going to fight, she was Martin's teacher, Mrs., not Cunningham… okay, but you know who I'm talking about. Beverly Johnson played her. So, it's in that episode, that's the first time you hear about Tommy's job. The second time you see Tommy's job is in the Christmas episode when he brings us to speak to children and Martin calls the little boy waterhead.

(Trinidad. Miss. Trinidad.)

So, Tommy talks about, him being in the Boys and Girls Club and he was a counselor at the Boys and Girls Club. That's what Tommy did for a living. But what happened was, the writers used to always sit by our seats during lunch and they would just to our conversations and Tommy was complaining—'cause, you know, Tommy's a Shakespearean actor, we called Tommy Othello.

Tommy was complaining because, you know, "I don't think they're developing my character enough and no one knows what I'm doing for a job, they keep asking me what do I do. 'Why you always at Martin's house? Why is the door always open? Why you guys always there? Do you even have a job?' And then they started putting into the script, "Tommy has no job," because he was complaining too much."
While this is an acceptable answer, I have my own theory and I'm pretty sure I'm not alone on this one. I've long been content with the idea that Tommy worked at a chop shop. The show was based in Detroit after all and he pulled out a welding mask and blow torch in the "Headin' for Trouble" episode when he tried to get Gina's head out of the headboard. Chop shops are very much illegal, so for him to be mysterious about his job made sense to me. Why would he be hide being a Boys & Girls Club counselor?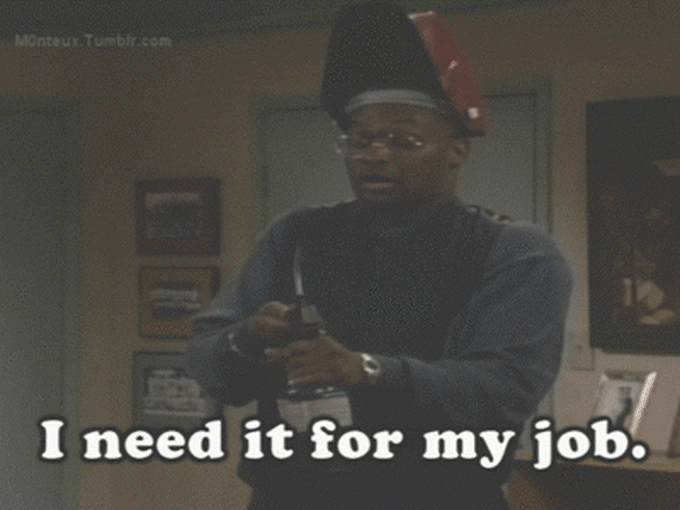 Listen to the episode in full below: