If anything can be taken away from Star Wars: The Force Awakens it's that many of the characters had impeccable style, and none more so than Han Solo, played by Harrison Ford (as you should all know). His leather jacket was literally dripping with sci-fi swag and now it's being auctioned off in an online charity.
Unless by some divine miracle, we all know that the iconic space rogue doesn't need that cool leather jacket of his anymore, so it makes sense that it's gone up for auction. The proceeds will go towards epilepsy research at the NYU Langone Medical centre, where his 25 year old daughter, Georgia, is being treated — she herself was diagnosed with epilepsy as a child.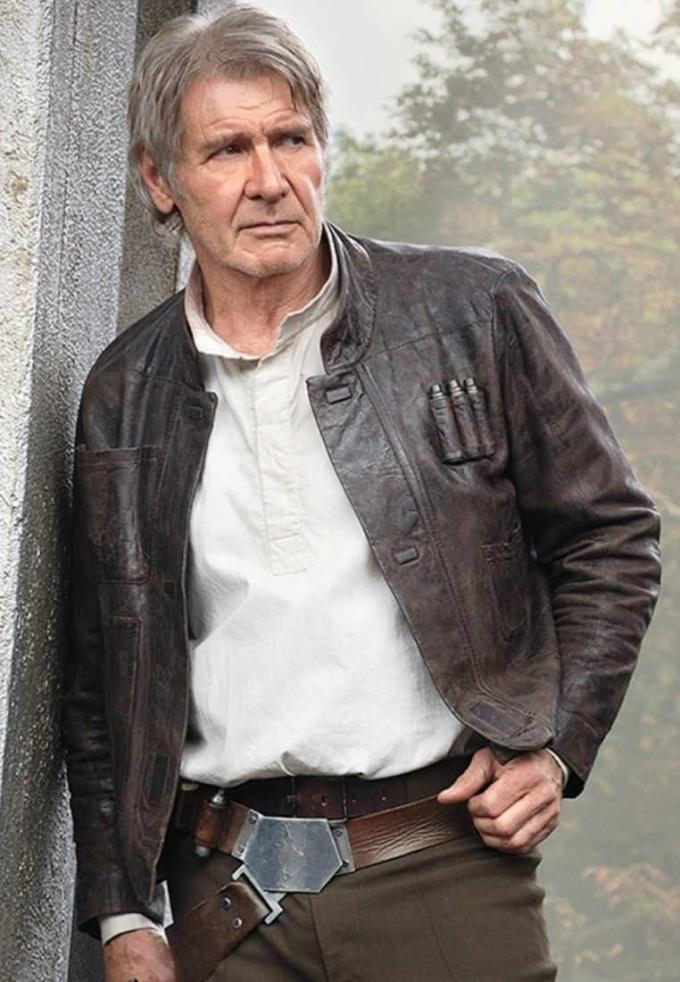 The auction is being hosted by IF ONLY, the current bid stands at $33,000 (£23,130) and will close on April 11.