What do you do after spending seven months in the Canadian wilderness watching Leonardo DiCaprio eat raw bison livers while Tom Hardy menaces you with a pre-Civil War musket? It's a question that most of us aren't pressed to answer. Of course, most of us also haven't been tasked to portray a slice of the life of the 19th century frontiersman Jim Bridger, a pioneer and literal trailblazer of the American West. Most of us aren't responsible for representing the fundamental characteristics of a man who once abandoned a fellow pioneer and left him to stave off gangrene by letting maggots eat away their dead, infected flesh. 
Indeed, most of us are not like Will Poulter, the London-born actor who, at just 22 years old, has already managed to establish himself as an up-and-coming star in Hollywood. After his debut role in Son of Rambow at age 12 (while simultaneously working with the English comedy group School of Comedy), Poulter's career quickly blossomed. Three years later he played Eustace Scrubb, the hard-to-love cousin of The Chronicles of Narnia: The Voyage of the Dawn Treader, and in 2012, he starred alongside Jennifer Aniston and Jason Sudeikis in We're The Millers, a box office success that showcased Poulter's comedic strengths. 
Early success hasn't caused the young Brit to slow down, though. After appearing in 2014's adaptation of the YA sci-fi story, The Maze Runner, 2015 yielded an even bigger picture for Poulter: Alejandro González Iñárritu's The Revenant. 
The film has been billed as an Oscar-worthy performance for Leo, but Poulter (and Hardy too) is hardly a slouch in his own role. Playing real-life frontiersman Jim Bridger, Poulter turns in a performance laced with all the fear, confusion, adrenaline, and humanity that early American pioneers cycled through on a daily basis while they pushed themselves to the limits of human capability. If you think your nine-to-five is a drag, The Revenant will quickly remind you of how privileged you are to suffer from any sort of boredom. 
Poulter knows how lucky he is to be on-the-rise at such a young age. Because while his peers are climbing the corporate ladder, Poulter is busy learning the tricks of his trade from Leo and Brad Pitt. We caught up with the budding star to talk about his role in The Revenant, his interests away from film, and what's coming soon in 2016.
At such a young age, what drew you to acting? 
Uh, honestly, because I had nothing else going on. And I was not good at anything at all. [Laughs.]
You didn't have any other hobbies? 
Hmm...not really. I mean, I played soccer, but I wasn't particularly good. So, for me, drama was the only thing that I really, really loved and that I felt gave me some confidence. Whether it was drama or sketch comedy or musical theater or the school play, I wanted to be involved.
As your career has become more successful, has that motivation changed at all? Do you still do it because of the confidence it gives you? 
The will to challenge myself is strong, but I think that's growing, the desire to stretch myself and make it hard. I find fun in the fact that it is difficult, and that's something I'm discovering more and more. 
You're of an age that's uncertain for many people. From 13 and through their 20s, it's a confusing time in many people's lives. We're trying to establish ourselves and figure out who we are. Do you have any of those sorts of insecurities? 
Yeah, falling off in any way. I've been lucky enough to gain the notion that stopping is scary, because it is quite an insecure profession to be in, for many reasons. I feel really blessed that I found what I love doing and was able to make it a living from such a young age. I realize that I'm really fortunate. I didn't train; I kind of got lucky. And I remember that everyday. I think I have to remind myself of that to really, fully appreciate life now. 
With that being said, I feel like it's so disappointing to me to see when people have to accept that what they have to do for a living doesn't fulfill them. I hate the school of thought that says work is work and that you have to be unhappy at work because that's what work is. I totally respect the fact that not everyone has the choices that I have, and that some people have to work jobs that they don't like because they don't have any other options. But I feel like too many people who have an opportunity to do what they love don't go after it. I think you should really try and strive to do what you love for a living, because work is such a big part of life. Mathematically, as a generalization, you're at work five days a week, right? And if you're going to spend five days just trying to get through to the weekend, that's no life worth living, in my opinion. 
You sound pretty sure of yourself.
I've definitely had days in my career, and I'm sure there may be more, when I feel like, "Shit, maybe I should've got a degree." Life's about taking risks, particularly in this industry. But I've got huge respect for anyone who's gone and satisfied their education in that way.
I want to talk about The Revenant. Firstly, your character, Jim Bridger. What drew you to that role? Who is he, in your mind? How were you approached for the role? And how does Bridger fit into the narrative with respect to DiCaprio's character Hugh Glass? 
I was honored to be involved in a biography of someone who existed and went on to become a famous mountain man. Like, a noteworthy frontiersman in a recognized spot of American history. So I wanted to do service to the fundamentals that make him what he is. I think it was important that we played closely in age at the time, that we did our best with the action, that we originated in Virginia. These things were important, because otherwise, right off the bat, you're off the mark. 
The most important thing was to just create a normal, relatable human being in these incredibly difficult circumstances, to represent a young man who's not yet fully developed, not fully matured, who's in this transitional period between boy and man. Because I felt all these extreme circumstances that they were in were far more effective when he is trying to bridge that gap between boy and man. That was something that me and Alejandro [Gonzalez Iñárritu] agreed on and wanted to try and achieve. 
What was it like working with Alejandro Gonzalez Iñárritu? That movie looks like it was completely grueling to make. Were there any experiences for you that stand out as particularly crazy or difficult? 
There were many, day-to-day. But there was no way we were able to shoot this film in any other way. We wouldn't have gotten the same kind of visceral, intense, emotionally-affecting experience that we did had we been in a studio with a snow blower. We needed to be out on location, in real weather elements. We shot with only natural light as well, which is crazy and kind of forces everyone to redesign the process.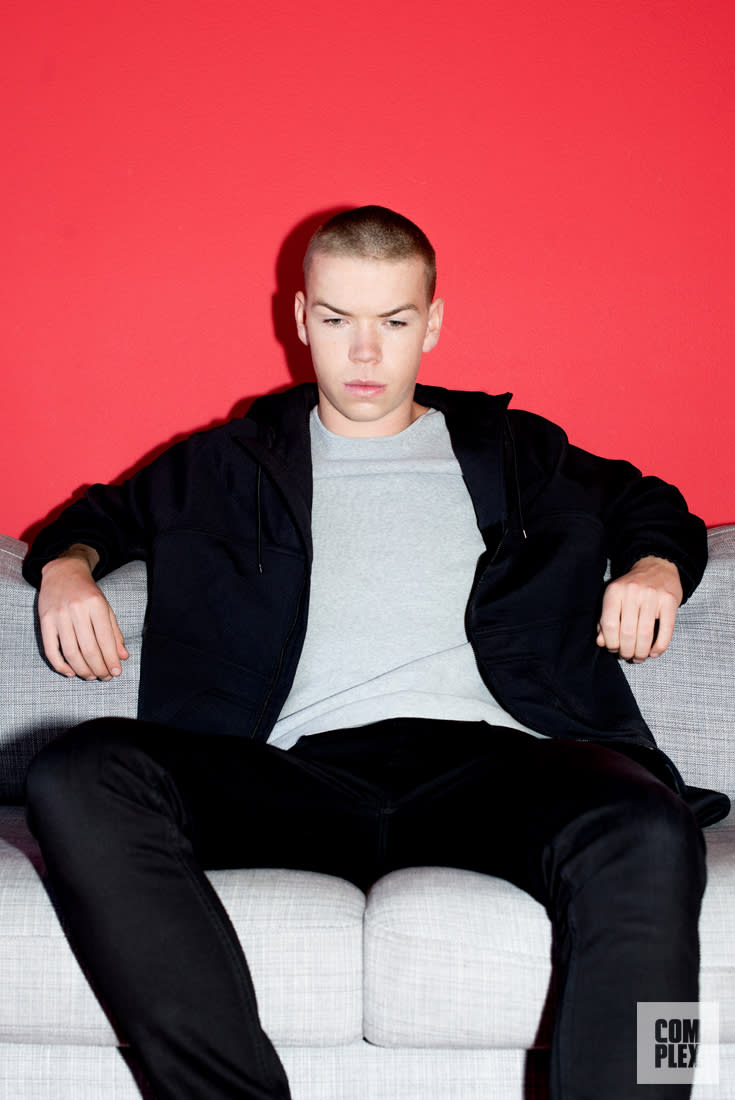 But Alejandro was an amazing leader and he had such control over every element, and we had total faith in him. That keeps you going through those crazy moments when you come right to the brink of your own personal limits. We had so much faith in our leader and the faith that we developed in each other. We pushed through and got it done. 
Were there any habits or tips you observed or learned from Tom Hardy or Leonardo DiCaprio while you worked with them? Were you able to spend much time with them off-set? 
Yeah, I think I can't help but learn. The bonding experience between me, Leo, and Tom was huge. I don't know that I really learned any one thing in particular but what was really awesome for me was seeing the conduct of these two guys on-set. The way they behave and interact with other people is as impressive as their talent is. They care about how they are on-set and how they treat the people around them as much as they do about the performance. And that's awesome. There's no excuse for being an asshole. 
Being so close to the other actors and the director and the making of this film, what was it like when the falsely-reported "Bear Rape" story emerged?
Very frustrating. Because I think so much hard work went into creating that scene in particular. It's disappointing that human beings believe that kind of stuff. The Internet unfortunately means that, although a lot of truth and good stuff can spread as a result of the Internet, I think bad stuff and negativity spreads even more quickly. 
It's an out-and-out lie. I don't even understand from a scientific perspective how it's possible. It makes no sense. In history, there's no account of anything like that ever happening between a bear and a man, particularly a female bear and a man!
Beyond that, have you been paying attention to the critical reception of the film?
In most part, I think people have connected with the movie. It's been great to see people identify with the fact that this is ultimately a tale about humanity, the beautiful complexity of humans, and what wills us on to survive, what we deem to be worth living for. It's easy to paint this as a simple, brutal revenge tale, but it's not that at all, I think.
Do you feel like you have other artistic or intellectual pursuits that you want to pursue further or is your focus 100 percent on the acting stuff? 
I feel like it is 99 percent acting in a professional sense. I think my hobbies extend to eating food and listening to hip-hop, and maybe supporting Arsenal. [Laughs.] So, those are my main hobbies. I'd love to be involved in the production of some music in some capacity later on down the line. And I've always wanted to open up a restaurant. That would be super fun somewhere down the line.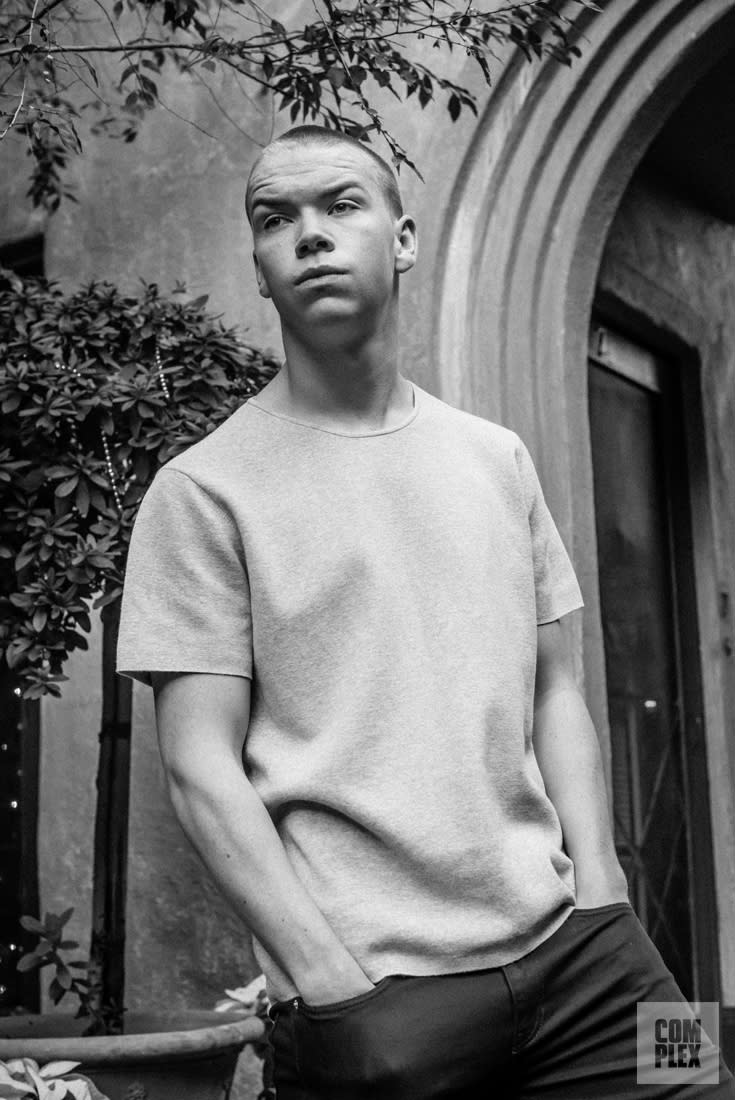 In terms of music, who do you listen to?
Kendrick Lamar is my all-time favorite artist. I think he's going to go down in history as the greatest rapper ever. 
What's your favorite album by him? 
Between Overly Dedicated, Section.80, good kid, m.a.a.d. city, and To Pimp a Butterfly, for me, I think good kid, m.a.a.d. city just takes it. I think as a debut album, it made the kind of impact that no album has made possibly since Illmatic. I felt like it came at a time when we were overly saturated by trap music and a very particular style—which I like, occasionally—but Kendrick brought a narrative back to the structure of an entire album. It was real storytelling, something that really represented the content as well, and where he grew up. It shook the world, that album. I like To Pimp a Butterfly, but as a debut, it's just unbelievable what good kid, m.a.a.d city did. To that extent, I love the whole TDE crew. I think Jay Rock's new album 90059 is amazing, I've been a massive Ab-Soul fan, I think Schoolboy is great, and Isaiah Rashad.
I don't know that I was expecting you to be a TDE stan.
I like Logic, too. His debut, Under Pressure, and his latest, The Incredible True Story, is incredible. He's become a friend of mine; he's just a wonderful person, a very driven and creative guy, super-smart, really focused on his craft. 
[I listen to] a lot of U.K. stuff too. Little Simz is an incredible artist. Skepta is doing massive things, and the whole Boy Better Know movement. Stormzy has caused a literal storm back home. Those are all people I listen to regularly, day-to-day.
So what roles do you have in 2016 that you're looking forward to? 
I just finished War Machine. It was awesome, that was a great experience, a life-changer, to be honest. Such an honor to play a Marine, to represent the Marines. And to work with Brad Pitt was incredible. 
And what about your upcoming role as Pennywise in the It remake? It seems like something of a departure from your earlier roles. 
It was a challenging prospect to be playing an out-and-out villain. Y'know, truthfully, I don't know what my fate is when it comes to playing Pennywise. I was cued to start shooting and Cary Fukunaga was set to direct. The situation has changed, and I don't know quite exactly what that means for me in this moment. But, yeah, I was flattered by getting the part.