The respective Instagram accounts of the entire Kardashian-Jenner fam have been practically on fire today, with Rob Kardashian now hopping into the action to share a somewhat perplexing but definitely relevant 'gram about Blac Chyna, a baby, and his last name: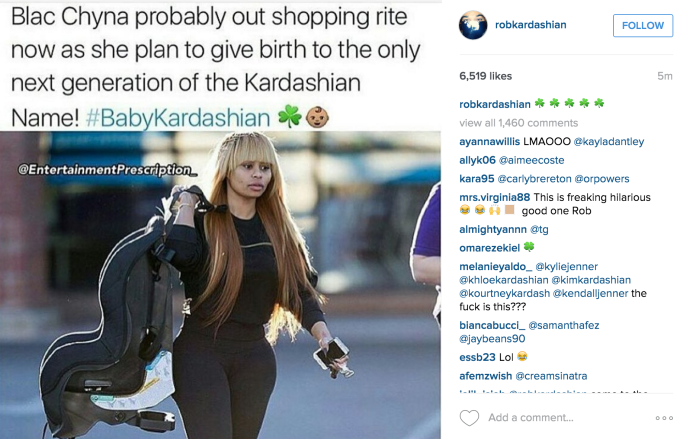 Considering his seemingly tongue-in-cheek response to Kylie Jenner's own controversial 'gram less than a day ago, all of this certainly begs a few questions about what Rob is trying to pull off here. As previously reported, Rob (or, at least, his arm) recently made quite an appearance on Blac Chyna's Instagram.
Thus, society's greatest minds must now come together to reach a unanimous decision on one very crucial inquiry:
Trolling or nah?