Ellen DeGeneres, full-time host of the The Ellen DeGeneres Show and part-time love expert, managed to get some rather revealing body language out of Kourtney Kardashian recently. "Does Justin Bieber help with the kids at all?" Ellen calmly asks in the clip above, showcasing her signature knack for sly relationship inquiries. "We're friends," Kourtney claims, though her face would appear to hint at a slightly different story:
Kourtney reportedly broke things off with longtime partner Scott Disick in July of last year, with E! revealing he had apparently been spending a lot more time "not looking out for his best interests" by hanging out with people who were "not a good influence." Several months after the split, Disick reportedly checked into rehab.
Justin Bieber and Kourtney Kardashian sparked rumors of a relationship (of some variety) back in December when the two were spotted together at The Nice Guy in Hollywood, though both have remained predictably vague regarding the actual vibe of their would-be union.
So, experts, is love a real and attainable bond with the power to change the world?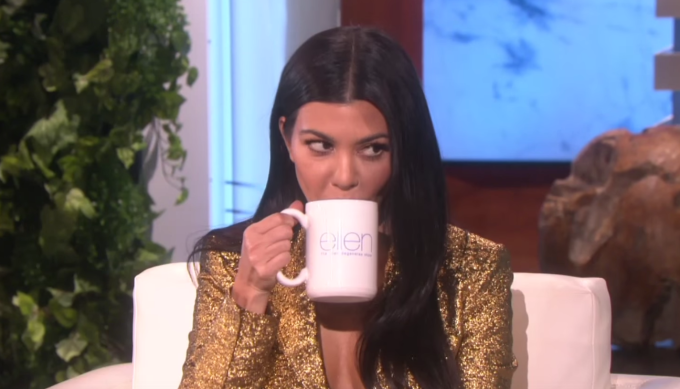 Stay tuned.