Kanye West went on a bizarre 27-tweet rant against fellow rapper Wiz Khalifa on Wednesday, and even managed to throw in some jabs at his ex (and Khalifa's ex-wife) Amber Rose. Now, some Twitter users are calling him out for sexist language.
The causes of West's fury seem twofold: First, Khalifa said West's new album WAVES was inappropriately titled, claiming the term should only be used to reference the Wave movement in rap music.
Second, Khalifa also tweeted, "Hit this kk and become yourself," which West interpreted as an insult about his wife, Kim Kardashian-West.
But "kk," Khalifa explained, actually meant something totally different:
But that didn't stop West from slamming Khalifa, Rose, and their 2-year-old son Sebastian.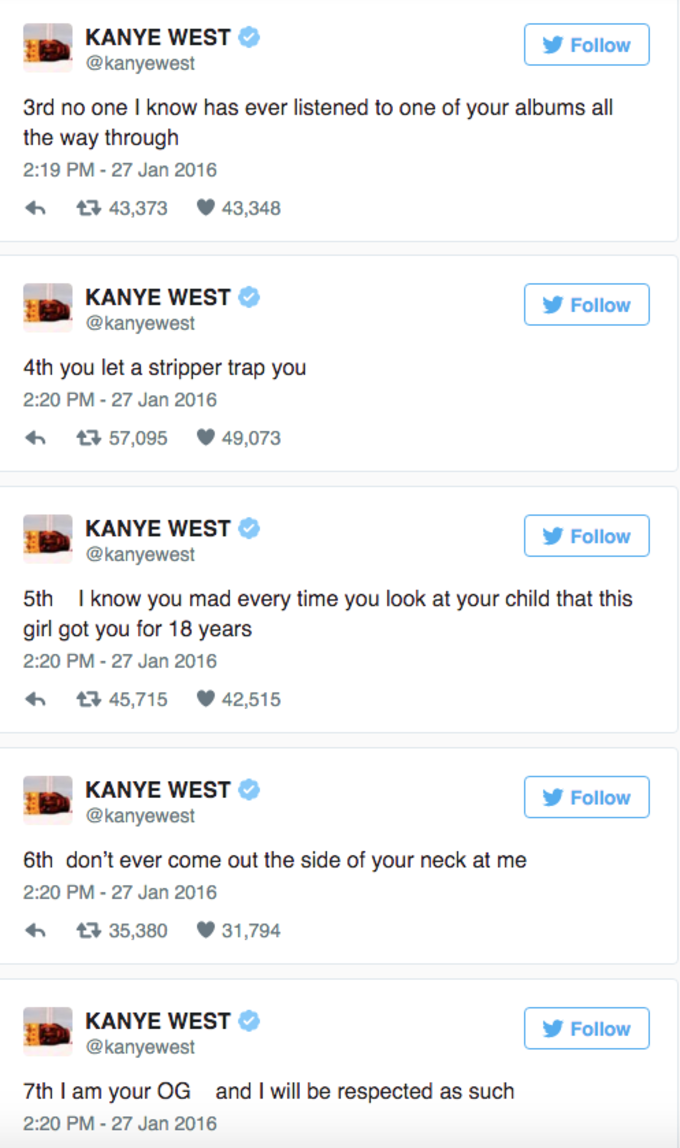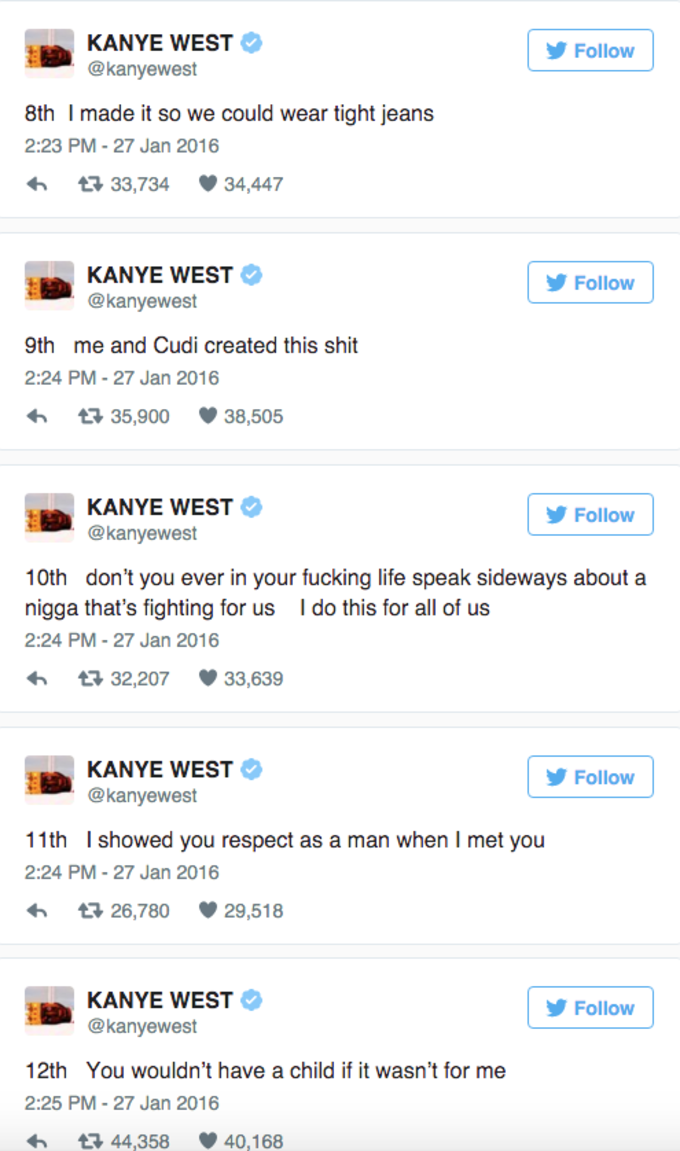 Those who witnessed the now-deleted rant were quick to point out the misogyny behind West's use of "stripper" as an insult toward Rose, who has been a vocal figure against slut-shaming. West also implied that he somehow owns Khalifa and Rose's kid. 
Rose's response to the Twitter storm was a mic drop: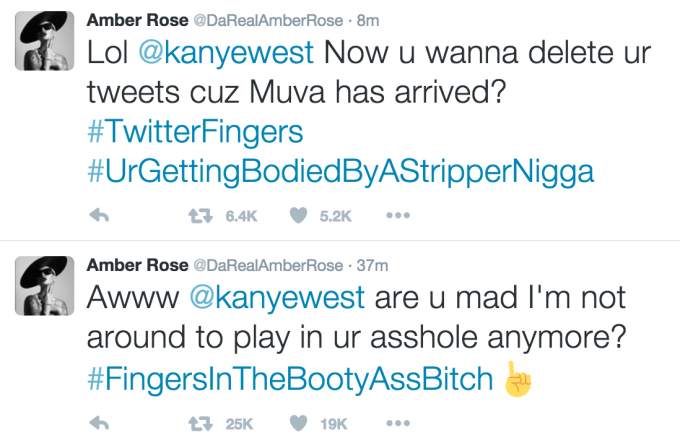 If nothing productive came out of this feud, at least we've got the hashtag #FingersInTheBootyAssBitch.