To mark one year since the attacks on their offices, the French satirical weekly supplement Charlie Hebdo will release a cover which features a bearded man, representing God, with an AK47 assault rifle slung across his back.
The headline accompanying it reads "1 An Ares: L'Assassin Court Toujours", which translates in English as "One Year On: The Assassin Is Still Out There". One million copies of the special edition issue will be available on the newsstands on Wednesday, with tens of thousands to be available outside of France, according to the The Guardian.
'1 An Ares: L'Assasin Court Toujoues'.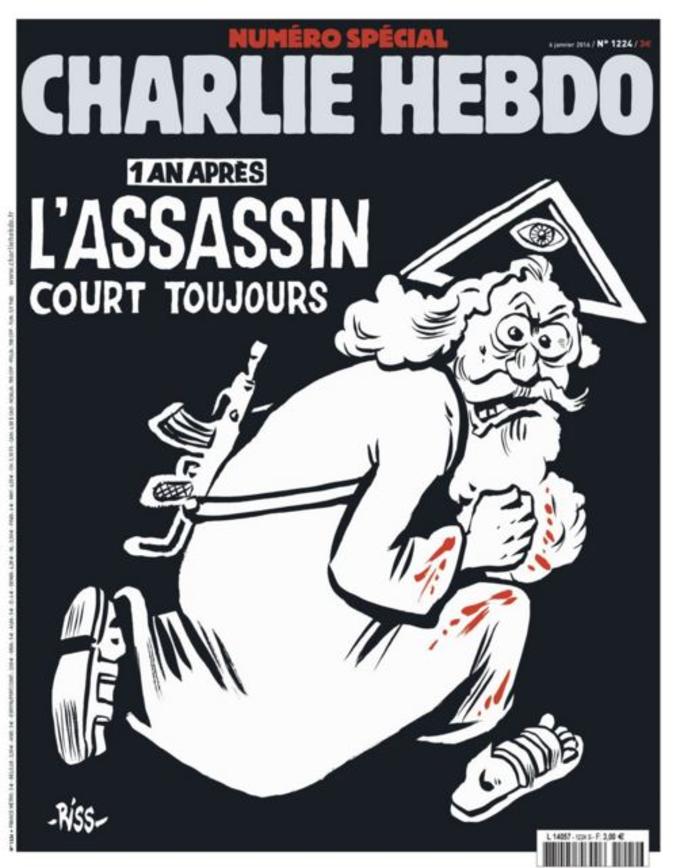 Its release will coincide with the attack on the magazine's offices on January 7 last year after they ran a controversial cartoon depicting The Prophet, Muhammad. It resulted in an attack by brothers Cherif and Saïd Kouachi who burst into their offices and killed 12 people, including eight members of their staff.
The weekly supplement will also include an 'angry' editorial letter in the 'defence of secularism' from cartoonist Laurent Sourisseau. Better known by his nickname 'Riss', he criticises "fanatics brutalised by the Koran" and other religious organisations who had hoped to see the downfall of the magazine for "daring to laugh at the other religions."
Riss himself narrowly escaped death during the attack despite being seriously wounded.
[via The Guardian]