An underground "dungeon" in the northern Syrian desert is now believed to be a former ISIS prison where alleged militants held multiple women as captives, the Daily Mirror reports. Small entry panels on the surface of the desert reveal the lack of space and sunlight, with a recent Sky News investigation revealing "heartbreaking images" drawn on the walls by Yazidi prisoners: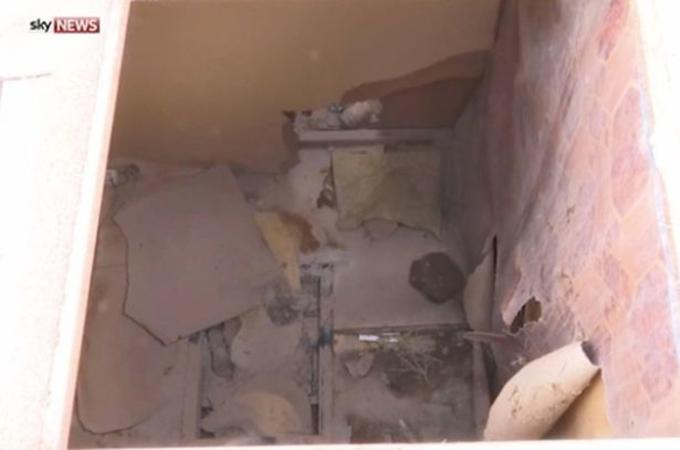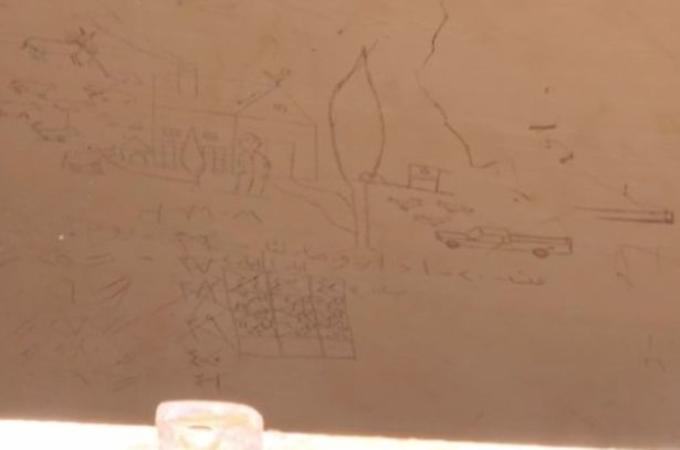 One drawing is said to depict "a large house with a car and animals outside," with others appearing to have kept some sort of a diary during their imprisonment. Sadly, the individual fates of these alleged female captives remains unknown.
Speaking on the United States' current situation with ISIS earlier this month, President Obama was quick to condemn the recent acts of terrorism but also made a point to address the growing Islamophobia in America, further emboldened by recent remarks from Donald Trump. "Muslim Americans are our friends and our neighbors, our co-workers and our sports heroes," Obama said, "and yes, they are our men and women in uniform who are willing to die in defense of our country."