Much like our dear friend The Walking Dead, Game of Thrones is in fact a show on television that people watch. Only with, you know, way more NSFW moments and (admittedly) actual forward motion in the plot. After tossing Jon "Spoiler Alert" Snow on the front of the recently revealed teaser art for the series' forthcoming sixth season, HBO has now sprinkled the first official new footage into this year-end network teaser: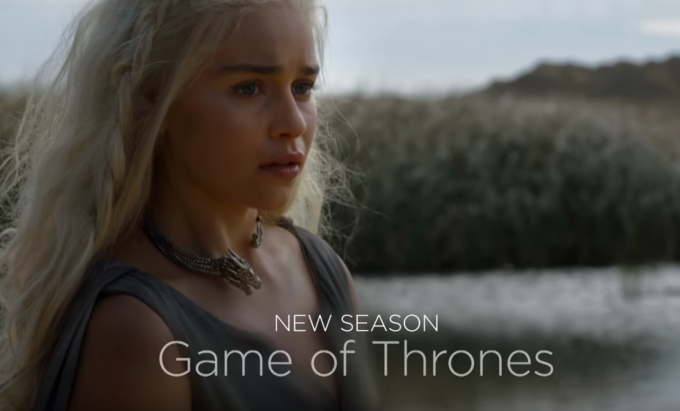 Of course, nothing is actually revealed via here aside from ponderous moments of cinema with Daenerys ​Targaryen and Ramsay Bolton. Starving fans, however, will most certainly take this over the recent season six trailer that actually included no new footage at all.
The teaser also samples Sarah Jessica Parker's Divorce, new Veep, the new series Westworld, and the return of Girls. All of this, of course, is quite nice. But it's not new Game of Thrones nice.