Game of Thrones has been named the 'most pirated TV show of 2015', a prestige which was also bestowed last year.
According to Torrent Freak, season five has been downloaded at an estimated 14.4 million times around the world. That's nearly double the numbers that the show pulled off last year for illegal downloads, which was 8 million worldwide. The TV adaptation of George R.R. Martin's A Song of Ice and Fire saga has been been a smash hit since first arriving on our TV screens—and laptops, and home computers—in 2011.
Their figures for the year completely dwarfs the likes of The Walking Dead and The Big Bang Theory who came in second and third with an estimated download count of 6.9 million and 4.4 million respectively. Despite this being the fourth straight year that GoT has been the most pirated show, their overall viewer rankings haven't dipped. According to HBO, the season five finale raked in 8.11 million viewers.
Quite impressive seeing as most fans of the series agree that season five probably wasn't as impressive as the pervious seasons. Also, being awarded the title of 'most pirated show' must be an odd feeling for showrunners David Benioff and D.B. Weiss; on one hand, it's nice to know that your show is showing no signs of failing in terms of hype and popularity, on the other—it's getting stolen and passed around like Shy Glizzy's chain.
Season six should be ready to hit our screens in May 2016, while the long-awaited release of the sixth book in GRRM's ASOIF series, The Winds of Winter, is about as likely as justice for House Stark. In other words: don't hold your breathe. But just in case you needed some GoT relief to appease your hunger, here's a season six promo shot of Issac Hempstead Wright, who play's Bran Stark...
… no longer looking like John Oliver we might add!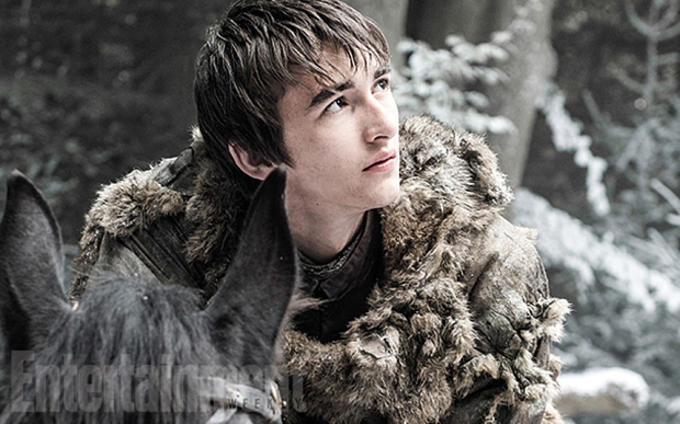 [Via Polygon]