"Do you have a charger?" is one of the most uttered inquiries in the English language. One minute, you're flexing all over the 'gram with some over-filtered selfies. The next minute, you're staring down a dicey two percent battery life with an entire night of additional flexagrams ahead. Though third-party charging cases have long been a thing that perturbed people have used, Apple has remained frustratingly absent from the smart case market. Until now: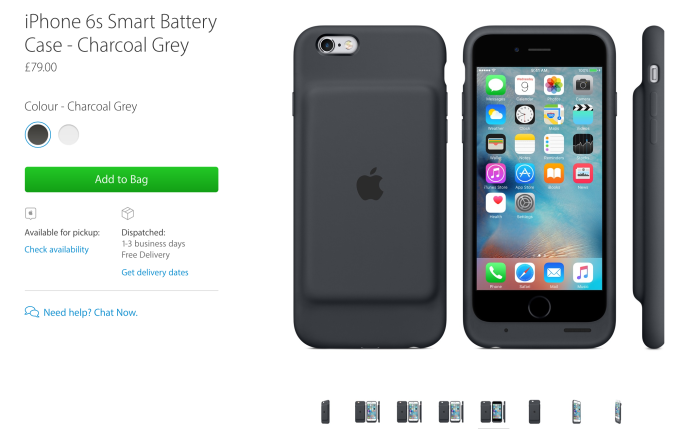 The slim case, which will reportedly be available for iPhone 6 and iPhone 6s users, quietly showed up on Apple's UK website and was promptly noticed by Pocket-Lint. Available in charcoal gray and white, the cases appear to be running for a cool $99 on the US store. The case, charged via Apple's standard Lightning cable, packs some compelling features:
Charge your iPhone and battery case simultaneously for increased talk time up to 25 hours, Internet use up to 18 hours on LTE, and even longer audio and video playback. With the Smart Battery Case on, the intelligent battery status is displayed on the iPhone Lock screen and in Notification Centre, so you know exactly how much charge you have left.
Don't ask me for a charger ever again.