Pamela Anderson has revealed that she has been cured of Hepatitis C thanks to a new (and recently FDA-approved) treatment. Anderson, who was first diagnosed with the virus nearly sixteen years ago, shared the news on Instagram alongside a celebratory nude shot. "I am cured!" she wrote to her fans. "I pray anyone living with Hep C can qualify or afford treatment. It will be more available soon."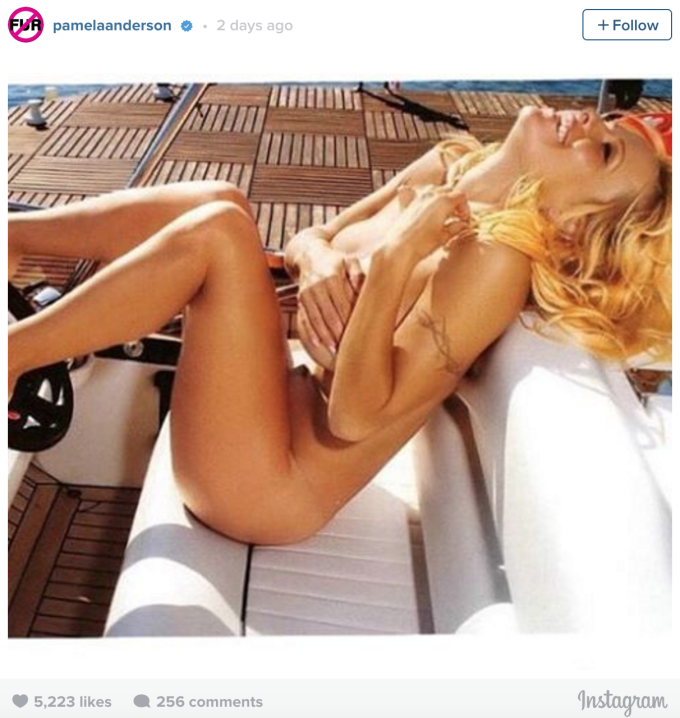 When Anderson was originally diagnosed back in 2002, she revealed she contracted the virus after sharing a tattoo needle with former husband and Mötley Crüe​ drummer Tommy Lee. The actress and prominent animal rights activist had reportedly experimented with other forms of alternative medicine, according to People, but apparently didn't find success until the most recent treatment she began earlier this year.
"I think it really worked on my self esteem," Anderson told People in an interview conducted prior to her recent announcement. "Even though I may have looked confident on the outside, I think it really was a dark cloud that lingered over me." Congrats, Pamela! For more information on the most recent Hepatitis C treatment options, visit here.