To help pump up the news that Nike now delivers in Canada, the brand is setting up a massive shipping crate that brings products and service to life for everyone to see, touch and experience.
On Thursday November 19th, Nike opens the doors to a massive shipping container that has been dropped in downtown Toronto. For three days Torontonians can stop by the Nike.com Live environment at 229 Richmond Street West and browse through the latest cold weather gear, running apparel, and even hang out with on-hand designers to create a pair of custom kicks in the Nike iD studio. Another perk? Athletes can sign up for 1 on 1 session with one of Nike's elite trainers or running coaches.
Nike is also hosting a variety of NTC classes and NRC runs for Torontonians to participate in, as they #GETOUTHERE and tackle their cold weather training.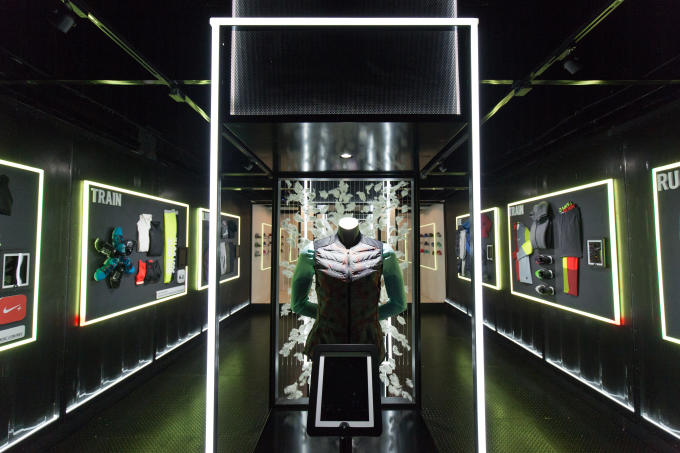 After November 21st, the Nike.com Live pop-up shop shipping container is packed up and heads west to 555 W Cordova Street, Downtown Vancouver for a two-day run on November 28th and 29th. (Heads up: Registration for Vancouver sessions opens on Monday November 23rd at 8am.)
If you're in Toronto you can sign up for NTC classes and runs or book an appointment at Nike.com/Toronto. In Vancouver? Simply visit: Nike.com/Vancouver.