What happens when we sleep? Dreams. Fantasies. Nightmares about stuff you'll never remember. And apparently, according to one understandably distraught iPhone user, this can also happen: 
Damn. This particular iPhoner fell asleep with her phone placed firmly in a new case from Forever New, only to later wake up with what she described as "second-degree chemical burns." The company, according to Cosmopolitan, replied to Nelson's concerning post almost immediately and asked for more information. However, another response quickly stole the show: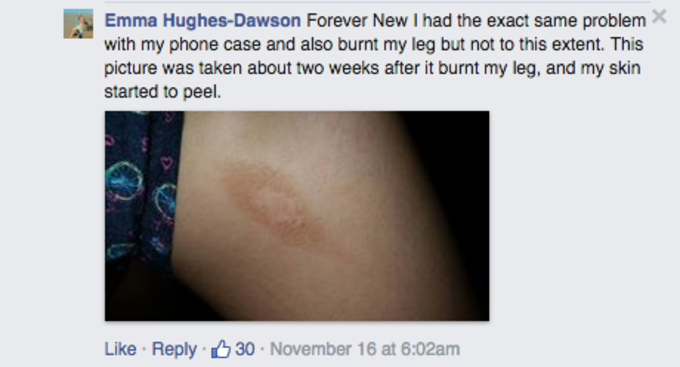 Damn! Forever New has reportedly removed the cases from their physical stores and online shop, insisting that anyone who purchased the case simply return it for a full refund. The company is currently "still investigating" exactly why the cases are causing severe burns after apparently cracking open.
So, if you're interested in learning something from this, it should be: Stop letting your case-protected iPhone crash in your bed. It'll be just fine on the couch.