After arriving on a wave of publicity following his second bizarrely Nazi-related tweet this year, Republican presidential candidate Donald Trump wore a suit and recited words in a new batch of promo clips premiered by The Wrap ahead of this weekend's Saturday Night Live. Ever the graceful man, Trump was even kind and generous enough to give a quick shout-out to his dear friend Ben Carson. In a quick moment of emotional vulnerability, Trump lovingly refers to his so-called political rival as a "complete and total loser."
For reasons not entirely clear, this also happens: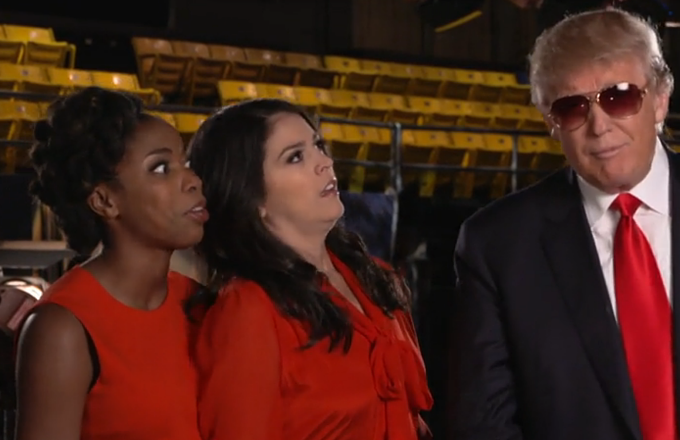 Will Trump finally reveal that his entire candidacy has been a sloppy combination of performance art and prank? Tune in. Or don't.