Another fraternity is in the news, not for its philanthropic merits, nor for hazing and/or sexual assault,  but for beating a fellow University of Mississippi student "within an inch of his life," reportedly leaving him with a concussion, broken teeth, and a bruised lung, just to name a few of the injuries.
Five members of Pi Kappa Alpha were arrested Friday and booked into the Lafayette County Jail—where they smiled unremorsefully in mugshots—for the brutal beatdown of Jeremy Boyle, a member of Sigma Pi. 
"They descended upon him and beat him unmercifully. Beat him within an inch of his life," Boyle's grandfather Robert Boyle told WMC-TV. He also added that his grandson had suffered a broken ear drum and bruised ribs and groin.
According to Boyle's grandfather, the attack happened on Oct. 6 after Boyle went outside his fraternity house to check a noise he had heard. It was then the Pi Kappa Alpha members jumped him, with one reportedly wearing a black face mask while others wore "pledge attire" said an unidentified source to The Daily Mississippian. 
Pictured above, Tucker Steil (left) a general studies major faces a charge of felony-level assault, while Basile (also pictured above) a business student faces charges of assault, hazing, and larceny. 
Kyle Hughes (left) and Christian Guy (right), both business majors, face charges of larceny, along with Austin Rice, an engineering student.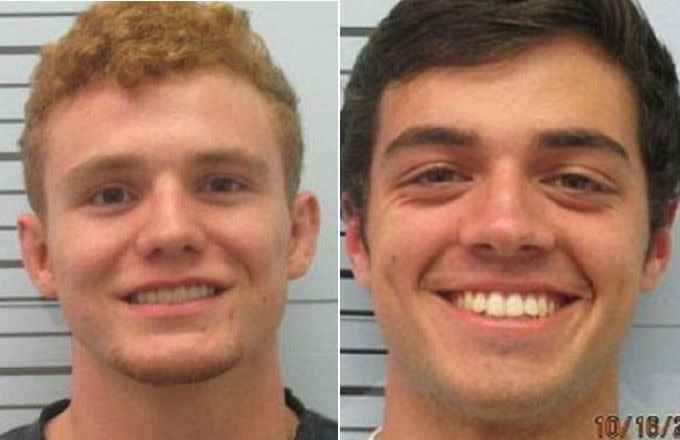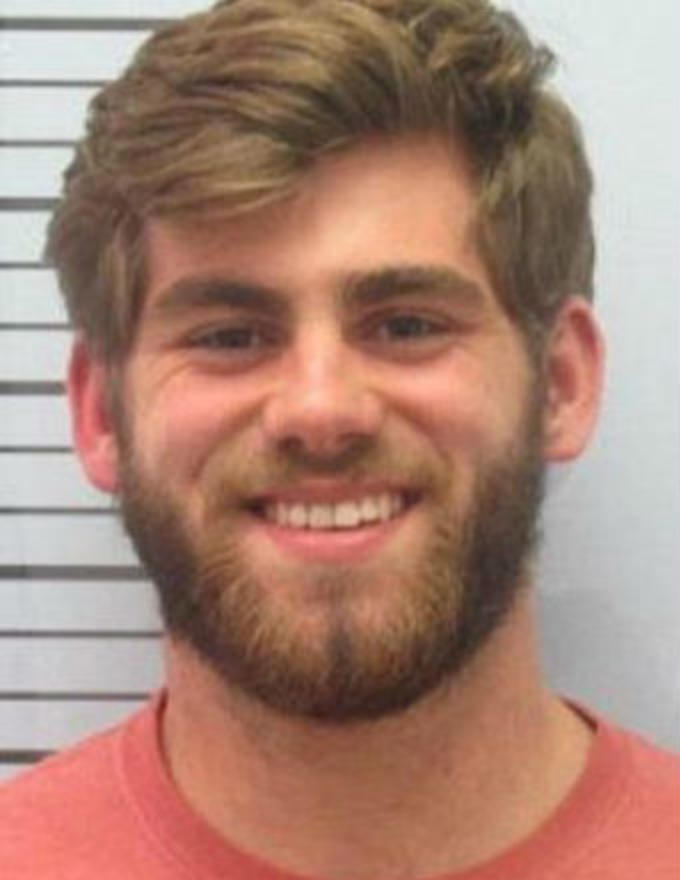 The Daily News contacted Rice who said media reports were "not accurate on all the roles."  
[via New York Daily News]