North Korea supreme leader Kim Jong-un didn't need to go to college to learn how to cure AIDS, Ebola and cancer, but if he'd gone to the University of Illinois he probably would have been a huge hit. 
Student Minyong Kim, who hails from South Korea and happens to look like Kim Jong-un, is proving that college students love seeing the dictator on campus.
According to the Champaign/Urbana News-Gazette, Kim gets stopped 200 to 300 times per day by students and professors who want to take a photo with him. It's "usually like 40 to 50 times per hour," he told the paper.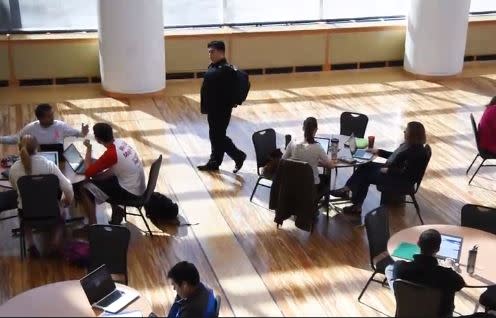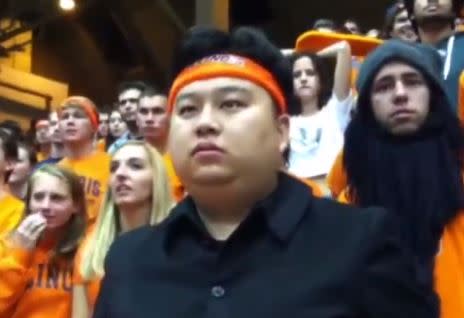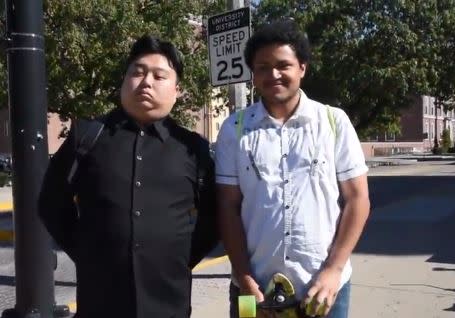 He even dresses like the supreme leader with an all-black-everything suit, and cuts his hair into that weird non-fade (although he really needs a pair of these sneakers). 
The attention is getting him acting work, too. He reportedly "starred in a commercial for an air purifier where he was the main character, developing new weapons to kill germs in the air." OK, so it's not quite The Interview, but hey, it's something. 
He has managed to convince a few people that he's Kim Jong-un's relative, and a North Korean official in charge of the chemical industry. When they ask why he's attending the university's Urbana/Champaign campus, he has a back story for that too. 
"I say, Kim Jong-un is a fan of Chicago Bulls, but he thought Chicago was too dangerous a place so I came here."
85eXhydTr8xPg_ZuXzuOq8-uK6JyP_LS