Throwback Thursday is generally just a horrendous display of depressing nostalgia addicts reminiscing about their days as thinner, more energetic, and ultimately happier versions of themselves. It's a cold and wildly existential phenomenon and, honestly, downright exhausting. Thankfully, Jimmy Kimmel decided to reinvent the throwback game by sharing the following photographic proof of Bradley Cooper, Dax Shepard, and himself clearly enjoying a heated and presumably alcohol-tinged Scrabble session: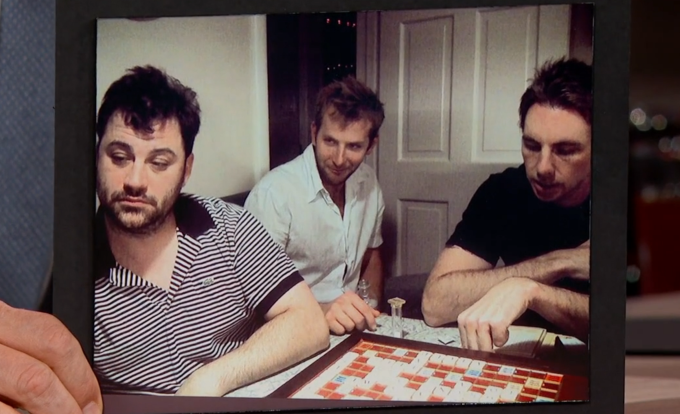 First of all, Jimmy's shirt is A + and I want one. Secondly, Dax Shepard never really gets his due as a valuable and comedy (and, apparently, Scrabble) player. Lastly, Bradley Cooper has always been Bradley Cooper and the world is better for it.
Hey, Jimmy. These New York shows have been some of your finest ever. Stick around?