Thank the lord, The Walking Dead is coming back in less than three weeks, and Jesus is coming with it. The series has cast the fan-favorite comic book character known as "Jesus" for Season 6, according to The Hollywood Reporter. 
Tom Payne, a British actor best known in the U.S. for his role in the very unlucky HBO series Luck, will play the character, whose real name in the books is Paul Monroe. The actor has reportedly been signed to a recurring role, with the possibility of coming back for Season 7.
The character "is a natural survivalist in the zombie apocalypse, capable of extreme feats of human ability. His most notable feature is his long hair and beard similar to more recent western images of the Biblical figure, Jesus, and his friends started calling him this because they view him as 'a savior'," according to The Walking Dead Wiki.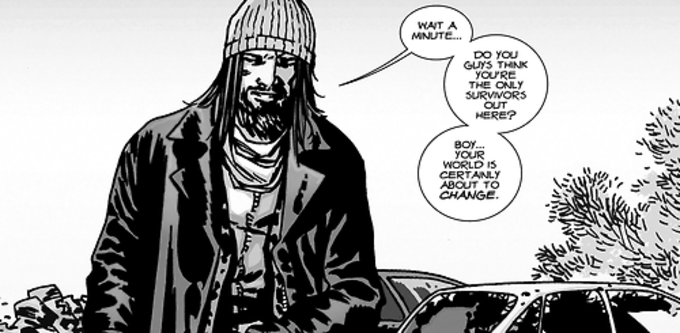 As comicbookmovie.com points out, Jesus is still very much alive in the comic books, so unlike other characters whose fate was (probably) already sealed by the first time we saw them on screen, we don't know what will happen with Jesus. 
THR's Lesley Goldberg writes that the casting of Jesus could pave the way for an arc involving the character Negan, a villain that makes The Governor "look like a fluffy bunny."
Jesus joins several other new characters coming to the new season of The Walking Dead when it returns on Oct. 11, including including Heath, played by Corey Hawkins (aka Dr. Dre in Straight Outta Compton).