After Kanye West dropped the bomb at the VMAs that he wants to run for president, we're all waiting to see if Yeezy actually does try to get into office. There's lots of things he'd need to get sorted first—his slogans, his policies, his campaign team—but at least one thing is now ready: his campaign gear.
Already on Etsy, plenty of Yeezy fans have already put up for sale garms to declare your support for Kanye. He might not be on the ballot yet, but you can still wear these shirts with pride.
Go for something traditional?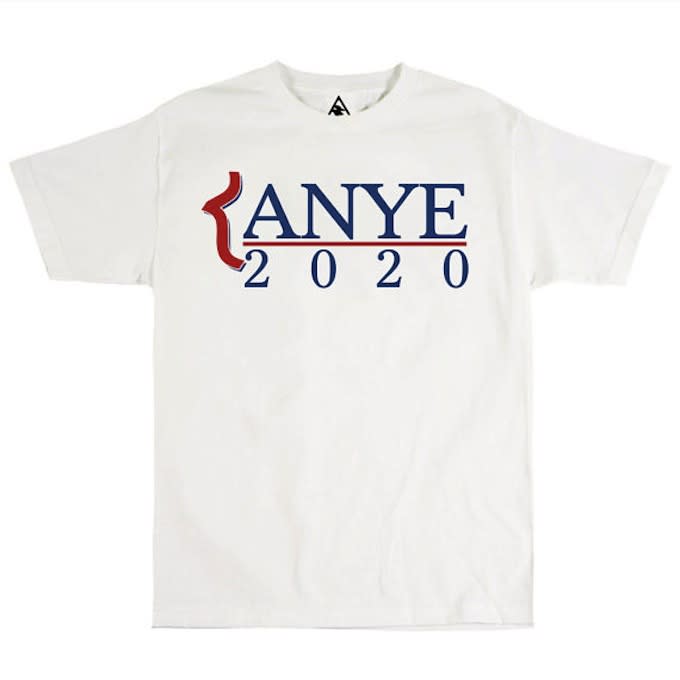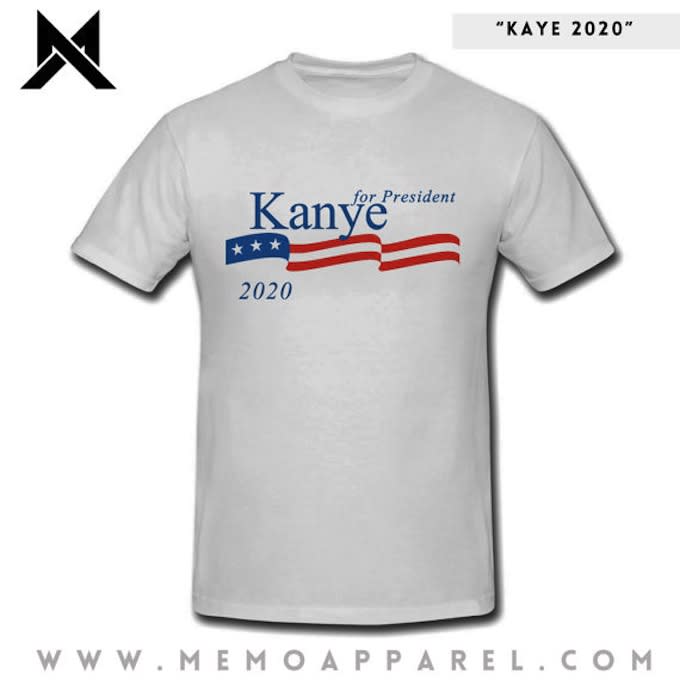 Or one inspired by the 'Bound 2' video?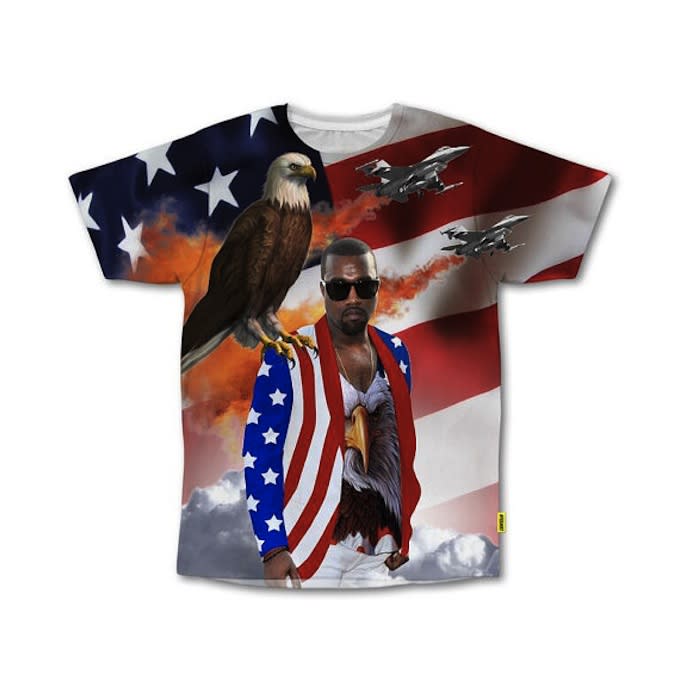 [via Hypebeast]