Amandla Stenberg is the coolest human being on the planet. The 16-year-old actress may be known as Rue from The Hunger Games or Jaden Smith's prom date (too cool), but if you're not already familiar, get to know Amandla as the teen activist hero we need right now. She's been out here spreading the word about feminism as well as important racial and cultural issues that we should all be talking about. Amandla is a role model anyone of any age can look up to. (Peep her Twitter, to start.)
words by me pic.twitter.com/g0HapkvfAt

— Amandla Stenberg (@amandlastenberg) July 13, 2015
Now the teen icon is releasing a comic book titled NIOBE: She Is Life (via Stranger Comics), with a badass girl of color as her protagonist. (Surprise: Girls of color are heavily underrepresented in pop culture, let alone comic books.)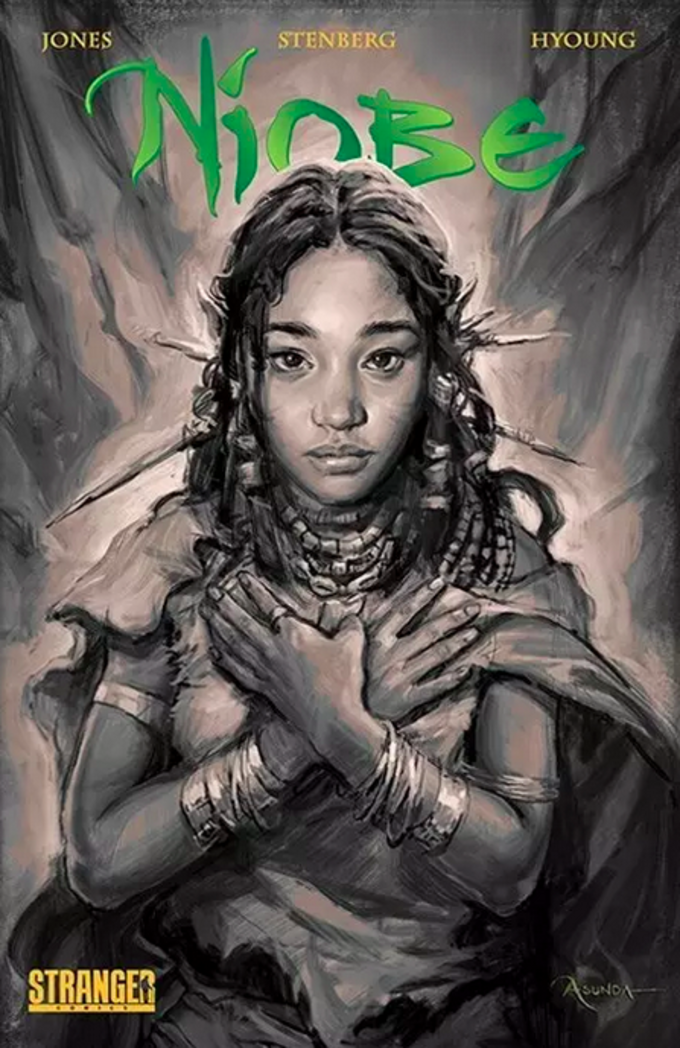 The coming-of-age book centers on Niobe, a half-elf, half-human warrior. "I connect to her mixed racial background and quest to discover her innate powers and strengths, to learn who she truly is," Stenberg told Huffington Post. She continued: "She is on a path to a destiny that will test her faith and her will, something we can all relate to.  But there's never been a character quite like her—one who shatters the traditional ideal of what a hero is. We need more badass girls!" AMEN. That we do. This is, of course, already a must-read. 
NIOBE will be released Nov. 4. On that note: #Stenberg2020.