Though Republican circus master Donald Trump did manage to get relatively specific regarding the supposed authenticity of his "hair," he's largely maintained a decidedly vague approach to building a campaign platform. Trump favors one-dollar adjectives over actual substance, an unsurprising tactic given his entire existence here on this increasingly depressing planet.
Thankfully, noted circus witness Jimmy Kimmel has stepped in to provide an honest campaign ad for the Republican hopeful. Kimmel, sensing the spirit of Trump's core demographic, enlists the help of trained bald eagles, gratuitous American flags, and even a fucking Busey: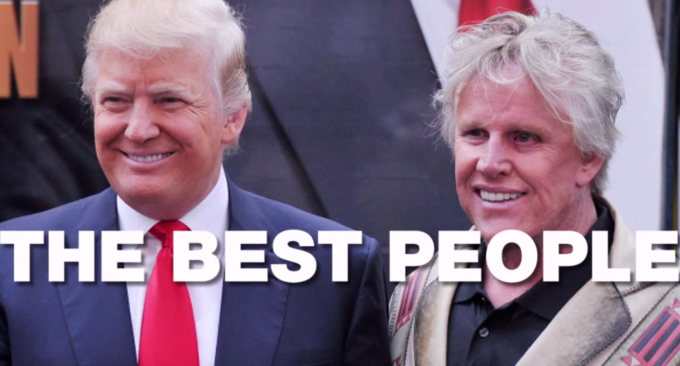 Meanwhile, Trump supporters not named Busey have maintained a strong presence in headlines this week. Several supposed supporters urinated on a homeless Hispanic man before violently beating him, while another came out of his self-induced "retirement" from white supremacy to start a whites-only town in North Dakota.
Are we all just repeatedly tortured figments of Roger Ailes' surely demented imagination?