After centuries of persecution and general exclusion from society, self-described "rich people" are finally catching a break. In a landmark achievement for the future of humanity, the developers at the Ballymore Group in London are currently building what's being described as "the world's first sky pool."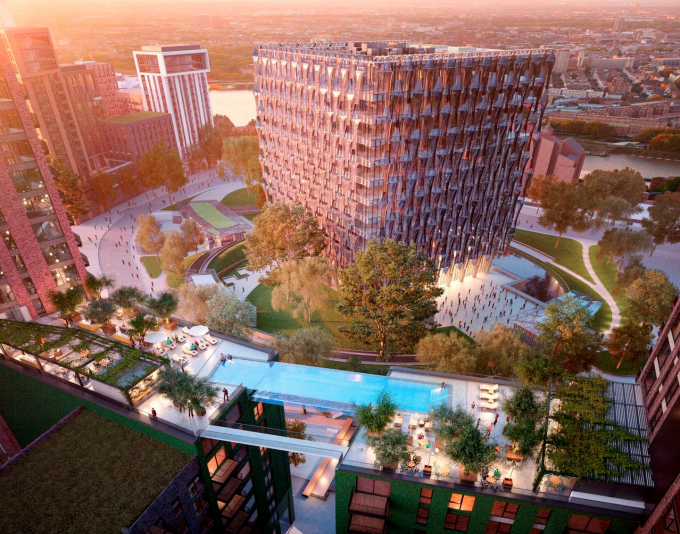 The transparent swimming pool will be located at super rich Embassy Gardens, allowing super rich residents the ability to swim between the building's bar, spa, and orangery while experiencing a dramatic increase in the risk of drowning as you wait for a shitty Bloody Mary with no olives.
"My vision for the sky pool stemmed from a desire to push the boundaries in the capability of construction and engineering," says Ballymore CEO Sean Mulryan while being super rich. "I wanted to do something that had never been done before." As previously stated, this "sky pool" will mark a dramatic change in the future of rich people. After experiencing continuous success for centuries and becoming bored with having so much money, rich people started to seek new ways of remaining rich while also having the ability to swim through the air in London.
Thank you, Ballymore.