ComplexCon returns to Long Beach Nov. 6 - 7 with hosts J. Balvin and Kristen Noel Crawley, performances by A$AP Rocky and Turnstile, and more shopping and drops.
Secure your spot while tickets last!
UPDATE 3:39 p.m.:
Kelly Osbourne has issued her own response to the incident via Facebook: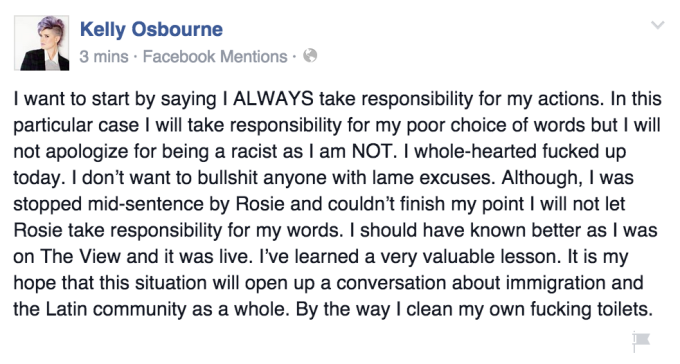 UPDATE 3:00 p.m.:
Rosie Perez, who took immediate offense at Osbourne's remarks during the broadcast, has now apologized (?) via Twitter: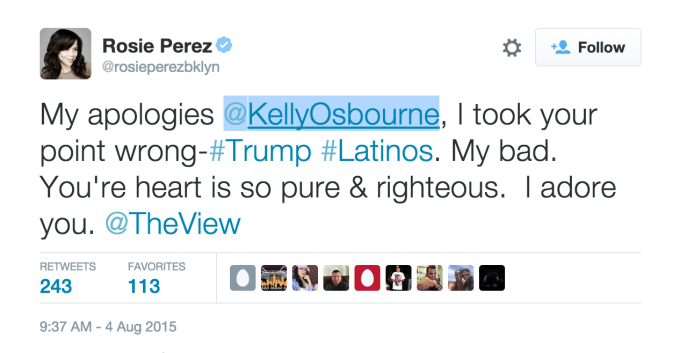 See original story from 08/04/15 below.
In our increasingly circus-like political climate, only one constant remains: resident troll Donald Trump either brings out the very best (see: Jon Stewart) or the absolute worst (see: Kelly Osbourne, apparently) in you. On Tuesday's The View, better known as that show that really makes you think "Cable still happening? Wow," Osbourne attempted to join the debate surrounding Trump's undeniably racist remarks on immigration. However, as the clip above shows, Osbourne actually ended up unofficially joining Team Trump by briefly channeling his baffling ideology:
"If you kick every Latino out of this country, then who is going to be cleaning your toilet, Donald Trump? In the sense that, you know what I mean? What I'm saying is, in LA, they always..."
Fellow View spewer Rosie Perez responded to Osbourne's statement, saying "Latinos are not the only people doing that." Osbourne immediately backpedaled, telling Perez and the rest of the panel she "didn't mean it like that." 
The View: consistently offering a platform for a rising political party we shall now deem The Absolute Worst:
Meanwhile, Trump is kicking back in a mansion somewhere, crafting new ways to rationalize racism for dumb people while perfecting this hand gesture ahead of whatever is next in the circus: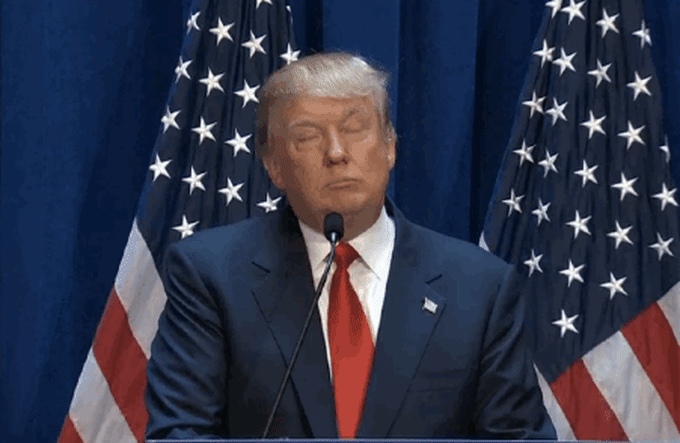 o0MGxsdjohFaR7KWLxLRqDzCfh0eEy51