Fallout 4, the much-anticipated new game from the post-apocalyptic RPG series, is coming soon. And the mobile prequel of the game Fallout Shelter is already out on Android and iOS. And it has also made its way onto Tinder.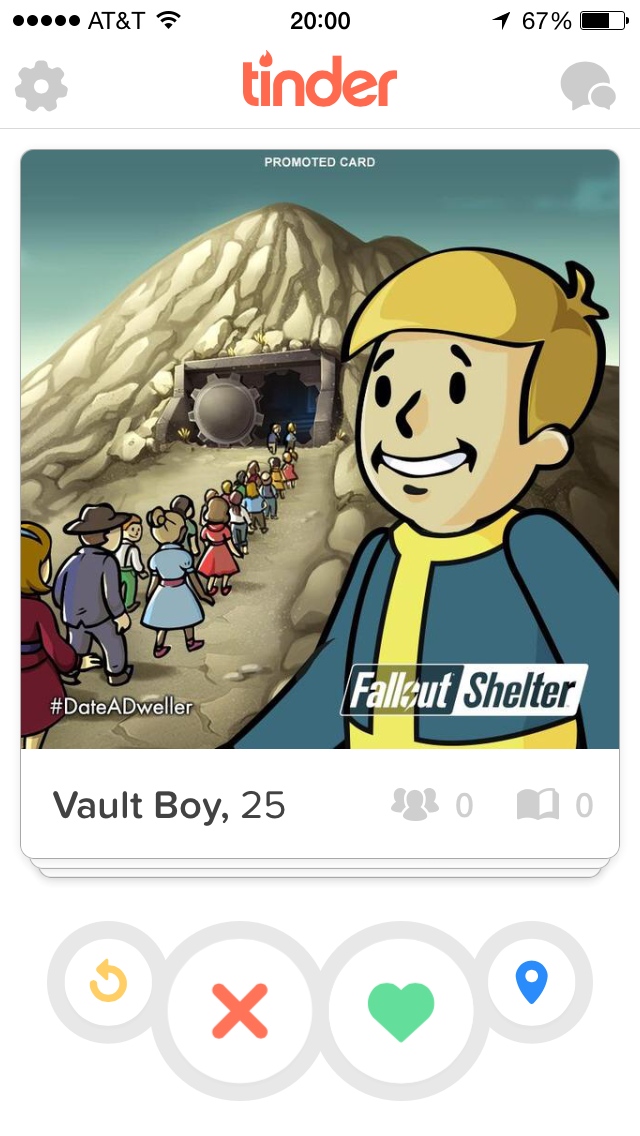 People swiping through hot girls have reported getting '

Vault Boy

' (aged 25) as a connection.

If you swipe right—which would be weird, because it means you want a date with a fictional videogame character—you then get a link to download Fallout Shelter.
Developers Bethesda also shared this one on Twitter
[via Attract Mode]