America: land of the free, home of the brave, nation of dog presidents. Wait, what? In what is the most ridiculous thing I have read all day, apparently this dog named Lucy Lou—a GODDAMN DOG!—is planning to run in the 2016 presidential race and will announce her run on Sept. 5, according to her owner and "chief executive of staff" Bobbi Kayser. Woof. Sadly, this dog is possibly a more promising candidate than some humans in the running (*looks at Donald Trump*), and after Deez Nuts, nothing is that surprising anymore. 
Lou does, however, have a legit political background. She's currently the mayor of a 135-person Kentucky town called Rabbit Hash, a job she's held down since 2008, and has reportedly raised $8,087 for town improvements. Damn that's one impressive canine. But now the border collie is ready to leave her small town for bigger dreams... Taking over the White House. (Holy shit, what if Lucy Lou becomes the first female president though?)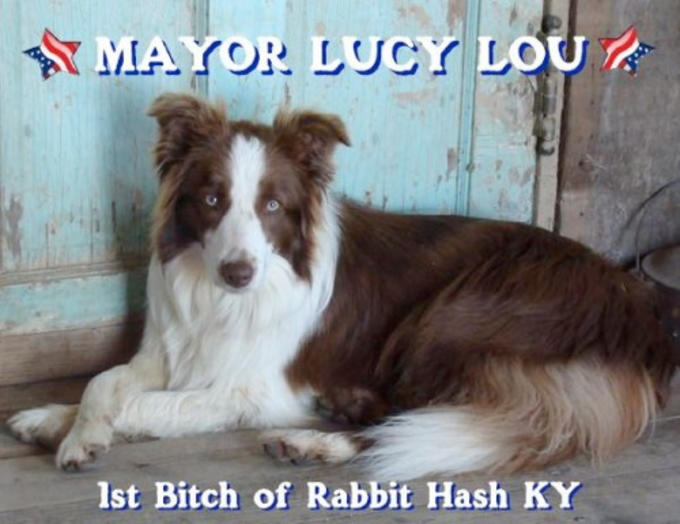 Apparently Lucy's mayoral slogan was "The Bitch You Can Count On," so we can at least expect an amazing campaign. 
Dang, imagine this presidential lineup in our future history books:
42. Clinton
43. Bush
44. Obama
45. A dog
46. Kanye