Last night's GOP debate was the circus we were all hoping for, thanks to Donald Trump. The billionaire used his witty charm to make sleazy comebacks to questions and comments by candidates and moderators. The most offensive one being his Rosie O'Donnell comment. Most of the candidates the GOP is trotting out to the American public have a history of saying sexist and racist things. So a group of activists decided to make a Tumblr highlighting these statements and asked the question: KKK or GOP? The truth may surprise you.
One of the groups involved in the online campaign got their Instagram account deleted because they were posting graphics of quotes made by GOP Presidential candidates with the hashtag #KKKorGOP for violating community guidelines. The goal, according to the website, is to shed light on the "parallels between known white supremacists organizations and political leaders and the GOP presidential candidates and their political platforms."
Here are a couple of the graphics that got their account shutdown, featuring Rand Paul on the Supreme Court and the Constitution, Jed Bush using a lynching metaphor, Chris Christie on education, Mike Huckabee on freeloaders, Donald Trump on the blacks, and last and certainly not least, Ben Carson, a black man, on Obamacare being worse than slavery: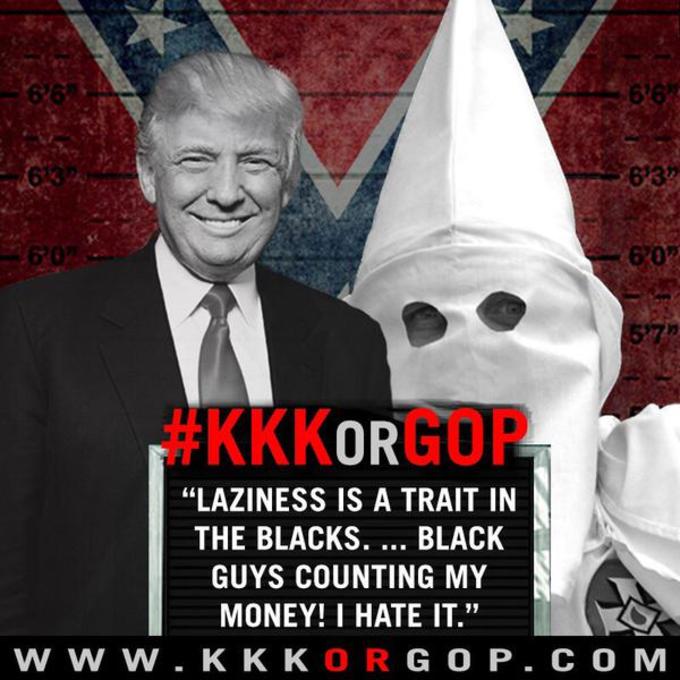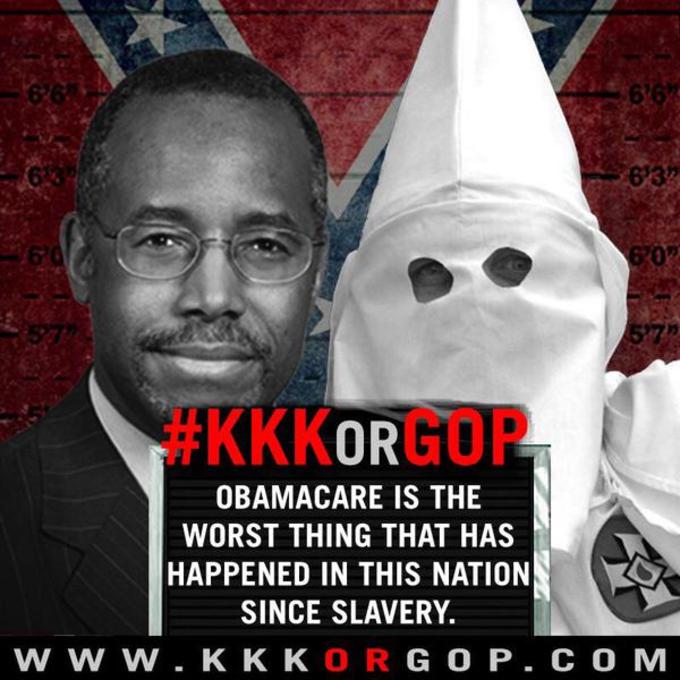 The Dream Defenders are hoping to gain support from the social community to get their account back up. They've been heavily involved in social action this past year, showing their support all around the country, most notably in Ferguson, Mo.