UPDATE 08/05/15:
The official dates and related info for the We Are Your Friends tour have just been announced, with stops in Europe, Canada, and several here in the States: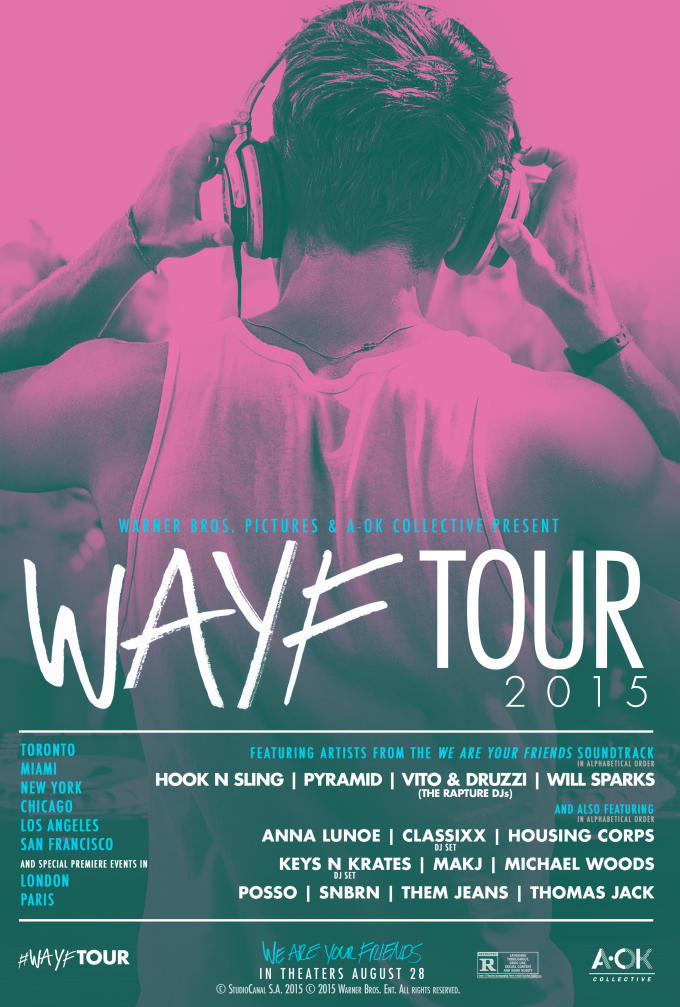 You can RSVP right here.
See original story from 07/29/15 below.
As shown in the clip above, your trusted neighbor Zac Efron tapped into the endless magic of method acting for his role as struggling 23-year-old DJ Cole in director Max Joseph's new film We Are Your Friends. Joseph's passion for EDM and fascination with its performers inspired him to pen the script for WAYF alongside Meaghan Oppenheimer, a passion which eventually led to Them Jeans, Dillon Francis, Nicky Romero, LA RIOTS and Dirty South putting on a free show for fans so that Joseph and his team could grab some noticeably realistic footage for one of the film's sequences. 
Joseph hopes to extend this experience across a full-fledged tour, with details and dates expected to be announced next week. We Are Your Friends — which also stars Jon Bernthal (Fury, The Walking Dead), Emily Ratajkowski, Alex Shaffer, and Jonny Weston — hits theaters all across the country on August 28.