What started out as an April Fool's joke is now actually happening and it's spectacular. Third-party gaming hardware maker Hyperkin says it's making the Smart Boy, a device that will turn your iPhone 6 into a Game Boy, complete with the familiar directional pad, A and B buttons and the ability to play Game Boy and Game Boy Color cartridges. 
People were writing the Smart Boy off as an April Fool's prank, which Hyperkin says it was, until it decided to actually make it.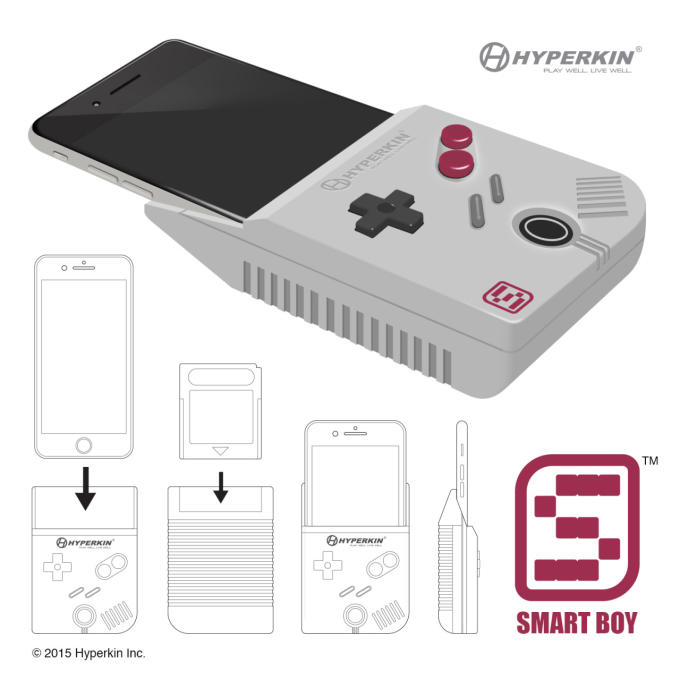 A press release from the company says that the Smart Boy is in the early conceptual development stages, but will come in the classic "80s Grey," and will be compatible with the iPhone 6 Plus, with more phones to follow. It will communicate with the phone through a Smart Boy app, include a battery that can be charged through the phone and make use of the phone's screen. 
As Business Insider points out, Nintendo could get all pissy about the whole thing and try to shut it down, but since there's no Nintendo branding on the device and Nintendo's hardware patents are expired, that's unlikely. 
ZrZ2cwcjr1wNJSb0CNj_WozzAFyJwXta